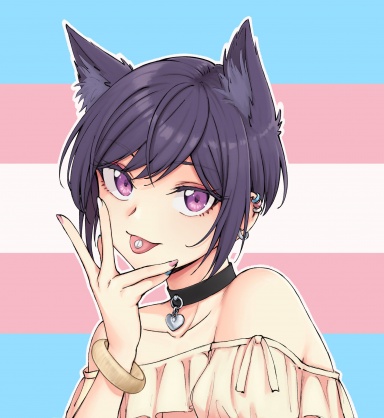 Useless Goddess
Original poster
Roleplay Invitations

Group Roleplays, One on One Roleplays, Private Convo Roleplays
Posting Speed

One Post a Day, A Few Posts a Week
Writing Levels

Intermediate, Adept, Adaptable
Genders You Prefer Playing

Female, Transgender
Favorite Genres

Yuri, Magical Girl, High Fantasy, Sci-fi, Ray-gun Gothic, Mecha, Steam punk. Scifi Apocalyptic,
Genre You DON'T Like

Horror.

It was a day like almost any other, the sky was a bit cloudy and the possibility of rain was keeping most people indoors, of course though some people were not so easily driven inside.
Kelly Jennings was one such person, for whatever reason she was taking a run through the mostly empty park, while most people would assume it to be just a coincidence... Her presence there was far from unexpected...

It was during her run that Kelly would feel something... Something akin to a wash of terror that hit her as if carried along by the wind, filling her with unease.
And before it the feeling could even fully fade, it's source became all too apparent.
As she turned a corner a scene like something out of a nightmare filled her vision, though it's back was to her, she saw a large... Robot? It was easily three times her height, and made of rusted junk, it didn't seem as if it should work and looked like it was held together by some invisible force, the massive body almost coming apart with each shambling step.
It looked like the creature had a target as well!

Becky Alitz, one of her classmates was laying unconscious in the dirt, her body covering something spherical.
The mechanical beast seemed unlikely to stop and leave her though, and was instead shambling in Becky's direction, almost radiating malicious intent.