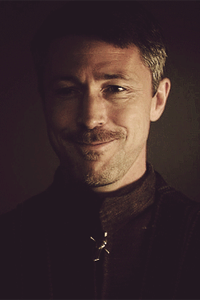 Magnificent Bastard
Original poster
FOLKLORE MEMBER
Invitation Status
Posting Speed

One post per week
Slow As Molasses
Writing Levels

Adept
Advanced
Prestige
Douche
Adaptable
Preferred Character Gender

Male
Female
Genres

Fantasy is my #1; I will give almost anything a chance if it has strong fantasy elements. Post apocalyptic, superhero, alternate history, science fantasy, some supernatural, romance, and a few fandoms (especially Game of Thrones) are also likely to catch my eye.
There are many archetypes of magic systems out there, and tons of variation to be found within each one if you look hard enough. To keep it broad, I have two simple questions: what do you like in a magic system, and what do you dislike in a magic system? Feel free to get specific with certain systems you like, or keep it general with specific elements like blood sacrifice or wand usage or whatever.


Personally, I enjoy magic systems that operate more like a science than like, well, magic. I'm talking about the kinds that have very strict rules and guiding principles that cannot be violated. They tend to be pretty awesome because instead of magic battles being a power level game, in science-y systems they favor whoever is more creative and adaptive within the bounds of the system. A great example of strict rules magic systems that I love can be found in the Mistborn books by Brandon Sanderson.

One thing I have grown to dislike immensely is the use of Latin or other real world languages being used as magical words for fantasy magic systems. This is especially annoying when the world doesn't even have a culture in present or historical times that could be a reasonable stand in for the real world country of origin. They could have come up with any mish-mash of cool sounding syllables to have an Elvish or whatever word for fire to use when throwing a fireball, but instead everyone seems to go for the ole standby of Latin. It gets really old seeing it used in so many places.