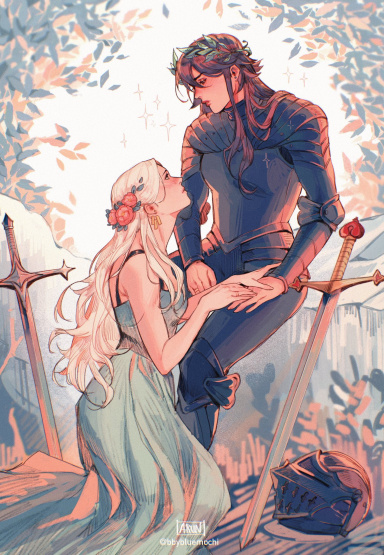 Just some gal who's a necromancer
Original poster
FOLKLORE MEMBER
Genres

Fantasy Romance, Scifi
Find love huh? I can't say I can believe that. Seems a bit too good to be true. However, there is definitely something strange about this place. It feels familiar...
"Gaaaaah, I can't remember anything still!"
It was a chilly autumn's morning, and sunlight was streaming into his room. Yuuto sat up in his bed cross-legged.
"But that dream, I've been having it a lot recently. It only started when I got here though. I guess it must mean something..."
"Yuuuuutooo!"
"Gah! I gotta get out of here before she makes me work!"
Running out of his room, he immediately ran back inside. After a few minutes, he ran out once again, clad in several layers of clothing, a scarf flying behind him. He had no intention of working. And so he ran down the street with reckless abandon. No different than any other morning truthfully.
Chihiro
The young writer was sleeping in late today. It was a Sunday, so school was out for the day. She would be out for the better part of the day. Or so she has planned​