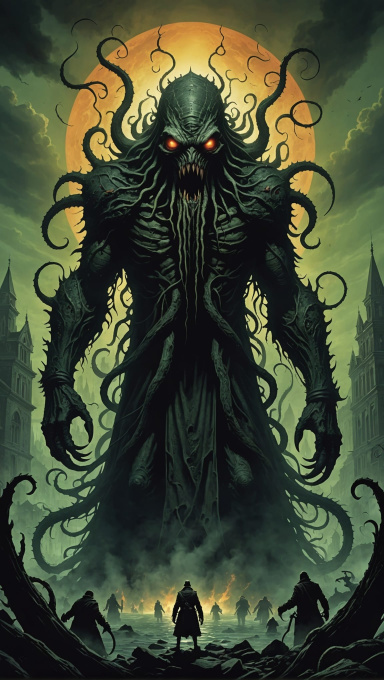 Waiting for Wit
Original poster
SECURITY DEPARTMENT
Invitation Status

Looking for partners
Posting Speed

1-3 posts per day
Multiple posts per week
One post per week
Slow As Molasses
Online Availability

On fairly regularly, every day. I'll notice a PM almost immediately. Replies come randomly.
Writing Levels

Adept
Advanced
Preferred Character Gender

Primarily Prefer Male
No Preferences
Genres

High fantasy is my personal favorite, followed closely by modern fantasy and post-apocalyptic, but I can happily play in any genre if the plot is good enough.

The fight continued in ebbs and tides, the battle seemingly balanced between the mech fighters and the Calamar. The mech fighters would push forward against the Calamar, only to end up pushed back again when a new set of bosses appeared. Across the field, the bioengineers would help the mech fighters target the bosses, and once they had fallen, they would be able to push back against the invaders again.

However, the Calamar weren't the only one to take losses. Mech fighters fell everywhere, leaving behind wreckages and detonations as their missiles launched upon their deaths. Every time a mech fell, the perimeter would weaken. Should that weakening coincide with a fight against the bosses, then the whole line would be pushed back. This wasn't a battle for victory, it was a battle for survival, and there was no telling when the squid would run out.

Vala had never been this tired in her life. She'd faced serious situations before, the wastes were littered with danger, but she'd never had to maintain such intense concentration for so long. At this point, the young woman barely even knew what she was doing anymore. All she knew was that her fingers never stopped moving, even as her arms burned in complaint, the mech shuddered and lurched around her, and the Calamar fell before her in waves. Vala had no way of knowing that she'd become the anchor of the ground defensive perimeter, her pushes forward and back defining the outward bounds of the land fighters.

Red lights flashed all across her screen, issuing warnings of mounting damage that threatened her almost as much as the squid did. In a brief lull, she muted the warnings of the mech, growing tired of their constant disruptions to her fight. "How much longer can this go on?" Vala whispered, having no idea she'd spoken out loud.