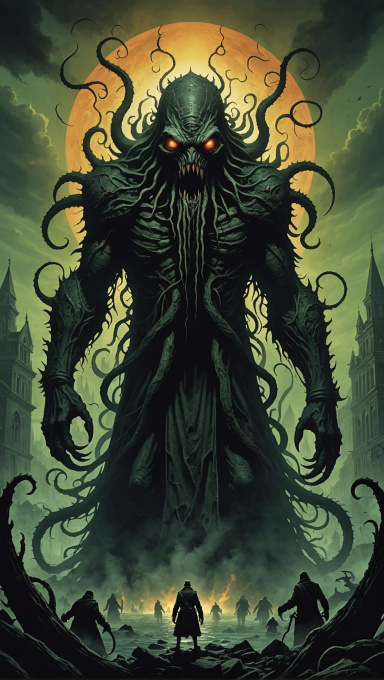 Waiting for Wit
Original poster
SECURITY DEPARTMENT
FOLKLORE MEMBER
Invitation Status

Looking for partners
Posting Speed

1-3 posts per day
Multiple posts per week
One post per week
Slow As Molasses
Online Availability

On fairly regularly, every day. I'll notice a PM almost immediately. Replies come randomly.
Writing Levels

Adept
Advanced
Preferred Character Gender

Primarily Prefer Male
No Preferences
Genres

High fantasy is my personal favorite, followed closely by modern fantasy and post-apocalyptic, but I can happily play in any genre if the plot is good enough.
"No, that's okay," Vala replied easily. "I think a 360 degree sensor sounds incredibly useful. Normally I have to rely so much on Aemer to know what's going on around me, maybe..."

Maybe that tool would make her a bit more useful.

Then again, even if she knew where the squid were, she wouldn't know what to do about it. Wouldn't have any tools to manipulate the battlefield around her. Wouldn't...

Trying to block off the upswelling of uncomfortable thoughts that surged up within her, Vala's eyes roamed around the drawing, trying to actually imagine herself inside the device. The stillness and silence of the air around her seemed almost uncomfortable as her mind strayed back to the sim, her fingers unknowingly twitching. In her mind's eye, the gesture that would normally cause the mech's feet to twist to the side was immediately replaced with a side swipe that sent the entire cockpit revolving, with her in the center.

"It seems like it would mess up the foot controls," she finally said. "When you rotate, I mean. If you're facing completely backwards, or off to a side angle, the knees aren't going to bend the right way."

Inside her mind, she saw a giant piece of machinery, large enough to easily crush her small body if she got trapped in the wrong location at the wrong moment. She'd spent her youth crawling among mechanical ruins, and had seen so many different interactions between parts. She couldn't help but recall the rotating arms, which twisted freely through the area.

"If you want a revolving axis, wouldn't it be better to put the whole thing on top of a ball? That way, it could roll whichever way you happened to be facing. You'd need to find some way to keep the cockpit gyroscopic at the top, though, which might be a trick."

That thought caused her to pause for a moment, uncertainty sprinkled across her face. "...Has there ever been a spherical mech?"