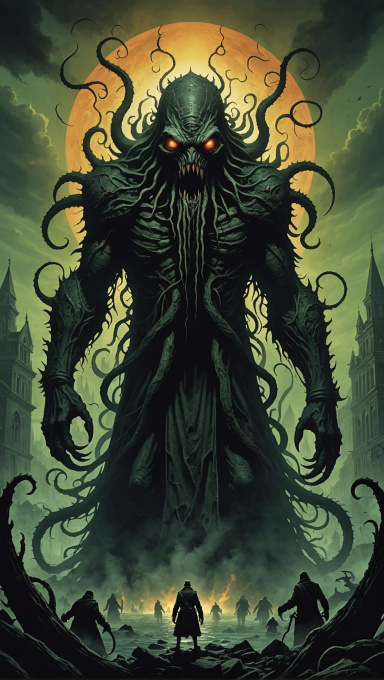 Waiting for Wit
Original poster
SECURITY DEPARTMENT
FOLKLORE MEMBER
Invitation Status

Looking for partners
Posting Speed

1-3 posts per day
Multiple posts per week
One post per week
Slow As Molasses
Online Availability

On fairly regularly, every day. I'll notice a PM almost immediately. Replies come randomly.
Writing Levels

Adept
Advanced
Preferred Character Gender

Primarily Prefer Male
No Preferences
Genres

High fantasy is my personal favorite, followed closely by modern fantasy and post-apocalyptic, but I can happily play in any genre if the plot is good enough.
The conversation seemed to stall like rusty machinery after the brief exchange between the two, leaving Vala somewhat at a loss. They stood there for a couple of moments in perfect silence, before Vala decided to turn back to her classmates. This was the first time she'd ever participated in a practical class, and she didn't really know what today's lesson would entail. All she knew was that the focus rotated a lot, from individual training exercises to mass group battles.

Yet she was interrupted by Jensen, who proclaimed their departure and instantly began to walk forward. Vala hesitated again, glancing at her classmates. They'd clearly been watching the interaction between the two, and Elise waved her off with an amused smile and a shooing motion. Sighing slightly to herself with a mix of pure frustration and resignation, Vala followed after Jensen at a half-jog.

She'd already participated in a sim like this with Aemer once, but it had only been a duo pod. She began to try and trail the cables that connected Jensen's chosen pod back to the mech sim that was paired with it. However, a few feet out from the pod, the cords branched into a large central cable, running off across the floor like a road. Wincing slightly, Vala glanced around, before following the largest cable, which was connected to a mech sim.

Struggling for a few moments to figure out how to unlatch the cockpit, which had been left open the two previous times she'd used a sim, Vala finally managed to get herself inside. No one said anything, so she set about buckling herself in and getting the simulation running.

Welcome to the mobile armor division. This device simulates the function of a battlefield-ready MI-1988B. All further settings match according to the practice situation. A bioenginner has been detected in the attached pod. Please complete mech calibration. Simulation will begin once all participating pods are ready.

As the familiar sounds of the mech's engines began to vibrate around her, Vala felt a portion of her frustration sliding away as well. Regardless of the circumstances, she liked being in a mech. Having such a cooperative, obedient piece of machinery underneath her fingers somehow made everything seem so much more manageable.

Halfway through calibration, Vala heard Jensen's voice. She didn't respond until the mech's own confirmation echoed through the space. "I'm ready. Just waiting for the other sims now, I guess."

Vala hesitated for a second at Jensen's question. "Um..." She wasn't as ignorant as she'd been a week ago, and definitely not as much as when she'd just been picked up off the Wastes. Aemer's notes had given her some basic understanding of how bioengineers worked, which meant her Bioengineer Study class was actually the one she was least behind on. So Vala knew what a parasite was, and how the bioengineers used them. But Jensen's question left her momentarily stumped. "Why would you do that?"