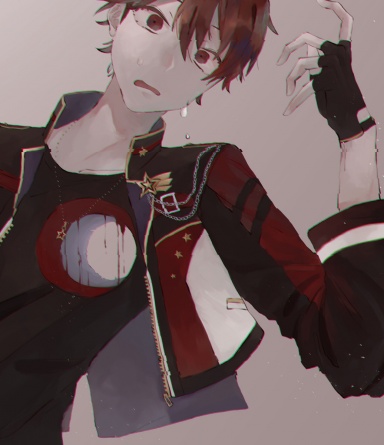 It's time to steal back my own future. Move aside.
Original poster
Invitation Status

, , , ,
Posting Speed

1-3 posts per week, One post per week, Slow As Molasses
Online Availability

10 AM to 12 PM (BRT)
Writing Levels

Intermediate, Adept, Advanced, Adaptable
Preferred Character Gender

Male, Female, No Preferences
Genres

No preferences but I do struggle with making things serious at times. I definitely have more of a knack for comedy.

Welcome to LOV~!
This is the place where the unskilled, impatient and/or confused come to have me, someone who has waay too much free time and enjoys messing with code and graphics, make their RP needs and wishes come true! SO fire away, give me things to do, the sky is the limit, folks!​
---
What I'll take as requests:
As long as it's not Character art or writing requests, I take anything. I'll give you a head's up if your request sound too far beyond my skill repertoire or just literally impossible...
What I'm used to doing:
Image edits (from simple color changes, backgrounds to even more complex ones such as altering/covering radically a part of it), Removing backgrounds (To when you need your image to be a transparent PNG), IC headers and making signatures.
For BBCode
I stick to a style I call 'Minimalistic but pretty' meaning the code isn't suuuuper complex, but it looks nice. Mobile and theme compatibility is a guarantee.
What programs do I use?
For those curious, I have: Paint Tool SAI, Paint.NET, Medibang Paint Pro, GIMP2, Photoscape, Inkscape and Photoshop CC to my disposition, plus a lot of online tools
and mobile apps.
(RIP my phone). I just think all of these have something they do better than the others, or they have more/different filter/text options.
---
Things I need to know:
What you're requesting: (Picture edit, make a signature, maybe try my hand at a banner, etc...)
The idea: Give me a basic description of what's in your mind and what it is for. If it's an edit tell me what you want changed, what color, etc...
Dimensions? Sometimes I can get a feel for these from what the request IS, sometimes I cannot. Just so there is no mistake, if it's a banner or a signature or something like that, please give me some pixel dimensions to work with. Disregard this if not a graphics request.
Feeling of the product: This one is a bit harder to convey, but like, what am I supposed to feel when I look at the final product? This is helpful towards choosing fonts and colors when your basic idea is something ampler and vague (example: make a background, IC post header...)
Urgency of the request: I'm going to queue these with priority and complexity in mind on this very same post (or the next).
OPTIONAL: If your request asks for some text, already choose a font and a color for it. It's the type of thing that will help me a lot if you bring it figured out, but if not, it's okay.
If I feel like I need some more specific information for your request, I will make you more questions!​
Things YOU need to know:
How long does it take? It depends, but there have been things that, from the moment I started them to its completion, have taken me 5 hours without any breaks. Last CS I coded took me an entire day of work non-stop.
Work ethic: I am an annoying perfectionist with these things. This means I won't be done with it until I've considered it passable and I will make you little progress reports if I feel like I need the requesters' input on something. (Even if you said something like 'I trust your job' and just let me do my thing, I can't help it)
When will you start? If you don't give me a date or say it's urgent, I will pick it up whenever I find free time for it, normally in-between roleplay responses. I'll let you know when I start working on your request!
'All of your examples are Anime and illustrations, can you edit actual photos for me?' Yes, I can, I've actually done it before. Don't guarantee it will be as good as the rest of my edits but I'll certainly do my best with it.
IMPORTANT: This is a hobby and a motivation booster more than anything. I don't want it to get in the way of actual writing. It's supposed to aid it not replace it, please have that in mind and be patient. (I have a life too!)
Examples

Personal Use: Edited to remove the chibi team members and unit label from the image.

MY BBCODE THREAD

​

Fullfiled Requests
Last edited: