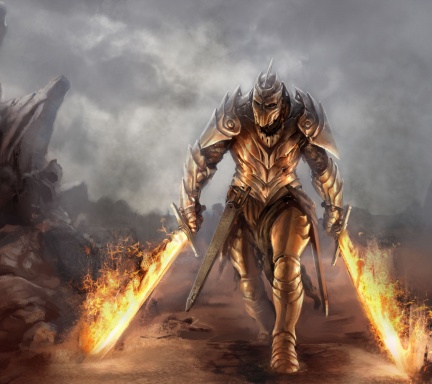 A warrior straight out of legend.
Original poster
MYTHICAL MEMBER
Invitation Status

Looking for partners
Posting Speed

Multiple posts per day
Writing Levels

Beginner
Elementary
Intermediate
Adaptable
Preferred Character Gender

Male
Primarily Prefer Male
Genres

Fantasy, romance, furry, scifi, modern, medieval,
Welcome one and all to reality TV's new game show! "Love or Run!" in this game show 20 everyday high school students have been selected and paired up with a member of the opposite sex where they will compete together to win a cash prize of one million dollars! the contestants will live together in a tropical island resort on an isolated Island in Jamaica where they will have no contact with the outside world except for their fellow contestants. The couples will compete in all kinds of events to prove to the world that they are a couple that deserves to stay together and that deserves to win the cash prize! What will our contestants compete for? love? money? both? or will they just simply run and forget the whole thing!? The only way to find out is to watch "Love or Run!"
The island that will be the contestants home for the game
This is the docks/beach area for the show.

Living quarters: This is where the contestants will live. There are two buildings exactly like this one with 7 bedrooms. One building is for the girls the other is for the boys.
This is the main lobby/dining room where the contestants can hang out for meals, drinks and where they will meet before every challenge.
View attachment 94006
View attachment 94007
I want you to have fun that's the most important thing.
If you have an idea or something that you think could make the rp better let me know.
If you have any concerns or questions let me know
If your going to drop out LET ME KNOW Don't just disappear. I wouldn't do it to you so I'm asking you to not do it to me.
I am requiring that you post at the minimum once a week if you do not post for one week you will get a warning, If a second week passes I kill off your characters and you will be booted out.
Going off of rules 6 and 7 I understand real life comes first and things can get hectic. So if you think that a time is going to come that you won't be able to meet the one post a week mark let me know I am very understanding and we can work something out to keep you in the game.
I require at least one GOOD paragraph per character to keep the rp going nice and strong. If I feel that you could put more into your posts I'm going to let you know. I understand that people get writers block but if it is a recurring thing or if I feel like you just aren't trying I'm going to boot you.
Last but not least this is NOT I repeat NOT a sexual rp. If there is going to be any sex you will fade it to black. If you wish to do your own sex scene do it in pm but do not post it in the ic that is between the two of you.
When all characters are made and have made their introductions I will announce the rules of the game in the rp but I will also post them here for right now to make it easier for you to understand.
1: the game works by pairing up two characters (boy and girl) to be partners throughout the entire game. These pairings can be made by compatibility or for just plain drama. Once the pairings are made there will be NO changes made to them unless specified by the host in the game. (aka me)
2: Teams will play against each other in challenges to earn points. Each team will earn points depending on what place they come in.
3: No team is ever eliminated and they are involved throughout the entire game.
4: At the very end of the game the points will be totaled and whoever has the most points wins the cash prize.
5: between challenges characters are allowed to do whatever they want. Go swimming in the ocean or in the fresh water pools, mingle with the other contestants, explore the island, There is plenty to see and do. The resort in which the contestants are staying at has anything and everything that they could possibly wish for.
​
Current teams and their points:
Justin Miles and Peyton Rosales 0 points
Will Treaty and Abigale Watson 0 Points
Kyle Dagon and Alex Cross 0 points
Haru Chikafusa and Ren Kannagi 0 points
Ishida Chikafusa and Lilica Seaborn 0 points
Derek Seaborn and Cora Cristalhaze 0 points
Mrina Dagon and Vanessa Cardona 0 points
Aidan McFlary and Marianne Finch 0 points
Points:
This is to explain the points better out of character.
Each team will get points no matter what place they came in during the challenge.
So there are 8 teams. the team that comes in first place will receive 16 points. second will receive 14, third 12, fourth 10, fifth 8, sixth 6, and seventh 4 and last will receive 2 points.
I'm always looking for suggestions for other ways to make the game more interesting to add points so if you come up with anything please let me know I'm just keeping it really basic for now so it's easy for everyone to understand.
​
There are to be 16 characters in this rp. 8 boys and 8 girls. If you sign up you will be required to make two characters.
Host:
Name: Chris Jones
Age: 23
Gender: male
Boys
Name: Justin Miles
age: 19
Gender: Male
clique: musician/party boy
personality: Justin is very laid back and the go with the flow kind of guy. That doesn't mean he doesn't take things seriously when he needs to. Justin loves a good party and is always throwing parties back home with all his buds. He also has a strong love for music he can play several instruments and his dream is to make it big in the music business whether that be as an artist or as some big shot record label owner. He's a strong team player and can be considered very loyal he's loyal to his team and his friends to the end even if that means taking huge risks.
strengths: extremely loyal, strong team player, musically gifted, lots of energy, always stays optimistic.
weaknesses: can let his loyalties to his friends get in the way of making the right decision, can sometimes be too laid back and can slack off, and tends to play his music too loud at the annoyance of others.
Fears: losing the ability to play his music.
Audition video: When the camera started it showed a small room filled with music CD's, posters, guitars, drumsticks, and all kinds of other musical attire. Justin jumps in front of the camera out of no where with a guitar hanging on his back "WOO!! Hey there! names Justin and I want to be a part of Love or Run. music is the main thing that drives my world. If I didn't have my music I honestly don't know what I'd do haha! I'm sure I'd find something else to interest me I want to be on the show for love more then the money but hey a cash prize of one million is quite the bonus huh?. Anyways thanks for taking a look at my video and considering me and hope that you'll let me be a part of the show!" He reaches behind himself and pulls the guitar around in front of him. He quickly strums a few chords andlets out another loud "WOO!" before turning the camera off.
Name: Will Treaty
age: 17
Gender: Male
SO: straight
clique: athlete
personality: Will is the kind of athlete coaches want on their team hardworking and a team player he never gives up no matter what the odds are. He enjoys every kind of sport and activity whether it's indoors or outdoors. In his free time when he's not playing sports or camping he works his time at his uncles pet shop and helps find animals a good loving home.
Strengths: strong and fast he's the ideal competitor, strong team player, never gives up
weaknesses: can get a little too competitive at times when he does he gets carried away and when he thinks he's helping hes actually hurting the team
Fears: heights never known why he's just always been afraid of heights
Audition video: the camera turns on to show a room filled with trophies of all kinds from any kind of sport out there. The wall was lined with posters of his favorite teams and an array of "never give up" and other motivational signs. Will walks onto the screen a basketball spinning on his fingers a bright smile on his face "hey there my names Will Treaty and I think I'm an ideal competitor for your game show. I'm not one to get caught up in popularity but I do enjoy my moment in the spot light. I'm mostly going on the show for love the money is a nice bonus but what's money if you can't share it with someone right? anyways hope I get on the show catch you later!" he catches the ball and gives a thumbs up before shutting the camera off
extras: will is fluent in several other languages which ones? Find out later haha
Name
: Kyle Dagon
Age
: 17
Appearance
:

Gender
: Male
Archetype/Clique
: The Artiste
Personality
: Charismatic and cocky, Kyle exudes a natural confidence that only someone who has talent and knows it can. He loves to sing and simply cannot imagine doing anything else, but at the same time, he's a romantic. He doesn't know if he'll find the perfect girl on this show, but he's willing to try it. He acts on his ideals, with no reservations about what others think of him, and is a perfect gentleman, charming and suave without thinking about it. However, it is difficult to see him completely serious until he opens his mouth and starts to sing, because that's how he expresses his true, deep emotions.
Strengths
: He's an amazing singer and dancer, kind, charming, honest, fearless, and pretty smart.
Weaknesses
: A little gullible, not top-notch in his schoolwork and athletic pursuits.
Fears
: Cats, funnily enough.
Audition Video
: Kyle is sitting in front of the camera, with his bedroom clearly in the background. There is a poster on the wall, and some recording equipment visible a little past his shoulder, but otherwise, the room is simple and bare. He's smiling in a confident, relaxed kind of way, looking straight at the camera with no pretenses. "Hey, my name is Kyle Dagon, and I'd love it if you'd have me on "Love or Run." I'm sure you get lots of people just like me auditioning for this show, but I really hope you'll pick me, because for me this is a chance to broaden my horizons and maybe even find the one." He put both his thumbs up in a cute, but cocky gesture and winked. "So, see you soon?" And with that, the camera cuts off.
Extra
: Nothing yet.
Name
: HARU
Age
: 19 years old
Appearance:
Ren is a tall, young man with strawberry blond colored hair which reaches his shoulders, and his bangs go across his right eye. He has cool light blue eyes and usually wears his top two buttons down revealing a little of his chest. His way of clothing is usually loose and playful, giving him the flirty appearance. He has fawn tanned skin, and also one noticeable pierced ear
Gender
: Metrosexual
Archetype/Clique
: The Diva
Personality
He is known to be flirtatious and a smooth-talker. A consummate ladies man, Haru was always shown to be surrounded by girls and is fond of flattering women with his words.
He is also shown to be carefree, being the third son of the Jinguuji family and thus, having no responsibility thrust on his shoulders.
At first, this has led people to believe that he was apathetic and cared little about being an idol. However, it was shown that he resented being forced to enroll in anything.He can be serious depending on the situation, but most of the time he remains easy-going, often teasing his friends and family.
Strengths
: Similarly with his brother, he can talk his way through problems and more often then ever, he will be the head of the snake when it comes to rejecting someone from a social group and such. He isn't mean in general, but if needed, he will back stab you.
Weaknesses
: His biggest weakness is love. He never fell in love for that exact same reason.
Fears
: Finishing his life alone and Death in itself
Name
: ISHIDA
Age
: 18 years old
Appearance:
He has midnight dark-blue hair that is parted to the right, usually with a lock reaching his nose, and turquoise-blue eyes. He tends to wear his uniform primly and neatly, showing his perfectionist attitude.
Gender
: Metrosexual
Archetype/Clique
: The Ice Cold Prince
Personality
: Ishida is a very cool person. He usually passes as cold compared to his brothers. He is a perfectionist and gets easily frustrated if things don't go his way.
He gets upset if he doesn't get what he wants at the end.
Often, his older brother Haru will make fun of his ways and how he works because, as Haru says 'It gives him a headache for him'.
Strengths
: Ishida is a very good actor and manipulator if he wants too, a skill he learned from his older brother. He is quite intellectual and can easily find a strategy at the last minute.
Weaknesses
: Unfortunately, he doesn't keep control over his emotions and will easily snap at someone.
Fears
: Not being to accomplish what he wants in life
THEIR BACKGROUND
Haru and Ishida come from a very well known family of celebrities. They have a TV show on their family for years since their youth. They did some modeling, and even some acting. Haru was starting a career in singing, but somehow it didn't exactly start off as for now because of all the attention on the family and such. Ishida, though, has always been that very silent child studying. Probably the only one that is actually studying and applying to a University to study.
The Chikafusa family is composed of Nana Chikafusa, the mother/manager, Ren Chikafusa, the father and very well known actor, Haru, Ishida, and their little brother Tao who is too young to participate in the competition.
The reasons why they decided to participate in the competition is all because of Haru getting bored one day. Actually, in one show of the Chikafusa Family, he actually threw it in the air that he was bored and would decide to do it if Ishida wanted to come, and of course the discussion ended up in him teasing Ishida.
Obviously, this whole idea was all written down by Nana, the manager to give more publicity for them.
The show is called ...
Meet The Chikafusa
THE AUDITION VIDEO
Ishida's face popped on the screen as he spoke with his brother not noticing it until he layed eyes on his face. '' Oh,'' he's first word said surprised that he made it work and that's when Haru tackled him to the side with his joyful grin as he fanatically waved his hand before speaking up. '' HELLO!'' he said with a happy tone as Ishida forced a smile obviously not use to being in front of the video, but he didn't mutter a word because Haru would cut him half way anyways, '' We are the Chikafusa brothers! We want to be part of the show because not only are we good looking, we are competitive, we love a generous prize as you offer, '' he chuckles as he flips a hair, '' And we do kind of like seeing good looking girls wrestling in the mud. '' he said his hearthrobing smile.
'' So keep use in mind and waiting for a call from you. '' he said winking as both started waving as Ishida pressed a button thinking it would close. He turned his head towards Haru with a Are-You-Serious face. '' Wrestling girls in the mud? Talk for you. You literally forced me into this!'' he said as Haru simply rolled his eyes and crossed his legs looking at him. '' Ishida, grow some balls. I get that puberty didn't do much, but that's a bit- '' '' WHO ARE YOU CALLING BALL-LESS?'' Ishida said jumping to his feet showing off his beautiful butt to the camera before pillows started flying around the room with Haru that laughed outloud while climbing off the fancy sofa. Ishida was obviously trying to pull him back to beat him up, and the computer suddenly got tackled and the screen shut off.
Derek Seaborn
"Having a pair doesn't make you a man, it's what you do with the life you have."

Name
: Derek Seaborn
Age
: 19
Gender
: Male
Sexuality:
Straight
Height:
5'10"
Weight
: 140 lbs
Archetype/Clique
: Badass/Mysterious type
Personality
: He's someone who usually keeps to himself. He has a close circle of friends and doesn't reach beyond that. He has a strict moral code that he sticks to and anyone who breaks that will answer to him. He's a very loyal person and will take the fall for anyone he cares about. He's gotten in a few brawls over his sister Lillica (over protective older brother = Derek) or his friends. He can't really open up to people well but he usually doesn't mind that. Due to his appearance and attitude he comes off as a tough guy who wants trouble but he doesn't. He's real quiet, he usually doesn't talk much so you know when he does have something to say it's important. He can get extremely talkative though, when talking about something he's passionate about. He's definitely a little rough around the edges, he can be little crass or irritable but he means well. He and Lillica both got the trait of being a daredevil he never refuses any test of his bravery.
Strengths
: Kind, Loyal, Ambitious, Moral, Brave
Weaknesses
: Confrontational, Brief, Secretive, Daredevil
Fears
: Not being strong enough to protect his loved ones & Insects
Audition Video
:
Derek sat on his bed, there were a few posters of various artists or bands pasted on his wall along with a few anime themed wall scrolls. He looked around the room then coughed. "Derek Seaborn. Money." He said, then seemed content with that as his entire audition. The scene changed to him standing on the stage with a guitar, there are a few other people around him, and in the center of the stage there was a girl holding a mic. They performed the final thirty seconds of the song then Derek grinned, the scene changed back to him in the bedroom but he's wearing different clothes, it's obvious a day has passed. "I'm going to college, I want to be a lawyer but- I'd use most of the money for my band. I know it's not reasonable to think my band will actually take off but.. I want to at least try." He grinned ear to ear and let out a deep laugh.
Name
: Mrina Dagon
Age
: 17
Appearance
:
Gender
: male (Cross desser)
Archetype/Clique
: Idol Singer
Personality
: Flirtatious and almost as charming as his brother on the outside, Mrina is much less of a romantic. Unlike his brother, who sings for himself and certainly no one else, he sings generic bubble gum pop songs and is part of an idol girl group whose songs are mass produced cookie cutter. He's cute enough to do a little modeling, too. The greatest gap between him and his twin, however, is his true, inner personality, which is cunning and two-faced, nothing like his kind, open sibling. He can be manipulative, and downright nasty to peoplehe doesn't like, which acts as something of a smokescreen for deep-seated insecurities that no one will ever like him for who he is.
Strengths
: Observant, pretty, persevering, charming, good singer, very smart, fashion-conscious, not afraid of getting his hands dirty.
Weaknesses
: Cannot create close relationships with others, physically weak, lacks creativity.
Fears
: Nothing and no one (bia*** *Z-snaps). While this is certainly the impression he gives off because he's learned how to let other people's criticisms slide off his back, Mrina is often insecure about... basically everything about himself, including his own personality, and his worst fear is that other people will see the bad in him that he sees in himself.
Audition Video
: Mrina is standing confidently in front of the camera, one hand on hip. "Hi! I'm Mrina Dagon, and I sure hope you'll consider me for this show! I promise I can make it exciting." He winks flirtatiously and blows a kiss at the camera. "Just kidding! But like, really, I'm looking forward to it! It sounds exciting~!" He sings the last word, with genuine excitement on his face.
Extra
: The reason why he can be nasty is because he feels he has to defend himself. He was bullied when he was little because it got out that he has Choanal Atresia, which just means air don't flow through one of his nostrils, but kids being kids thought having "anal" in it made it a point they could make fun of him for. He also began experiencing anxiety attacks when he was ten, unusually early in life. It was then that they decided to move, as a family, and Mrina and Kyle hatched the cross-dressing plan. Mrina was initially opposed to it, as he knew that he might be bullied more for it if it was found out, but his brother eventually convinced him, and to his surprise, it worked. He has no idea that Kyle feels a mixture of guilt and pride that his brother has to hide the truth, but it worked anyways.
He has more range in his singing than he lets on, and he's very careful about controlling his voice so that the masculine aspects don't show.
He straight-up followed his brother to this show, because he thinks he's too gullible and wants to keep an eye on him. He really doesn't think he has any chance of finding love, but he does think it will be interesting.
Name
Aidan McFlary
Age
18
Appearance
6 pack, but doesn't bulge out as he has an athletic frame, dyed white hair, aqua eyes
Gender
Male
Archetype/Clique
Play boy
Personality
Aidan is a huge flirt, while he is not pervy about it, he will flirt rather openly with everyone, male or female. He is a bit cocky, well, very cocky. He does think he is god among men. However, he is genuine, honest, and nice. He is never mean or rude to anyway, unless you are to him, and even then, he will treat you pretty well. Even though he is a huge play boy, he is very loyal to anyone he cares about.
Strengths
Strong
Intelligent, thinks everything through
Puzzle master
Can work in any weather
Weaknesses
Can get obsessive
Possessive
Can't handle rejection
Somewhat easily stressed out
Fears
Actually loosing his temper, and, spiders
Audition Video
Video starts and Aidan is leaning on a wall, looking over a park. He waves and flashes a bright smile. "Well, hello there. I'm Aidan, but you know that. Anyway, I want to join this little show, because, I might just find, 'it'. You know, that one girl you are willing to give up all the other ones for! Also, money. Who doesn't love the big bucks, the mula, the cha ching!" He looks away and frowns slightly and moves over to two children. A boy picking on a little pudgy girl, making fun of her weight. "Hold on there little man," the boy looked up surprised, "Can't you see your hurting this little goddess, that wont make you popular at all." Bending over, he picked up a small flower and gave it to the girl. "Beautiful flower, for a beautiful girl," he grinned happily and the girl blushed. Looking back at the camera, while holding the little girls hand. "Well, good luck ladies, maybe I just found my gem already," chuckling as the blushing girl hides behind his legs.
Extra
: He has a hard time actually opening up to any one
Girls
Name:
Ren Kannagi
Age:
17
Gender
: Female
Clique:
cynical, calm, hard to get along with
S.O.
: Straight.
Personality:
She is cynical and can't trust others. Friendly with everyone, friend with none, she tries to spend her life the smoothest possible. She has always a smile for everyone (though not really heart felt) and tries to help who she thinks is in need. She wouldn't put herself in danger for someone else though not due to cowardice, but because her past taught her that nothing good comes with meddling in other peoples affairs. She normally puts on a green contact on her right eye so that it seems she has both them green. She can play violin very well and that makes her relaxed as much as archery.
Strengths
:
archery, violin, logic, going with the flow, analizing, assertive, logical team-work, direct, stern.
Weaknesses:
pure team-work, blades, her past, poor stamina, stern.
Fears:
trusting people, losing again control over herself.
Audition Video:
the camera gets a simple room and a girl with short hair sitting on a well dressed bed, with neutral colors; In the left corner of the room, against a wall, stands a kyudou bow, and everything inside that space is in order. The girl is wearing a blue, long sleeved shirt with a cut running along the external part of the arms, letting them show but secured on the wrists. Her green, eyes sparkling and a calm smile. "Hello, I'm Ren Kannagi and I would like to take part in this show, I'm pretty sure to be cut out for this. On the instructions for this video there was a question: 'Love or money?' really? Are there people saying something about love? Of course it's for the money! I have a dream and I need them." she chuckles softly covering her mouth with a hand "I'm not searchin for something fleety like love. I'll do my best to get to the prize so I hope to be in. Bye." a tap on her left and the camera shut.
Extra:
Ren moved from Japan due to her father job circumstances against her will. In Japan she was harassed and bullied at school to the point of her boyfriend (3 years story) stood with her just for a bet. Later, turning down a classmate resulted in him hurting her with a cutter. She was cut on her wrist, looking like she attempted suicide, which she never did. She is very skilled in english (language she always loved) and no one can really say she's Japanese (if not for the name, of course). The girl tends to keep everyone aside and not getting involved too deeply with people.
Name
: Alex Cross
Age
: 17
Gender
: Female
Archetype/Clique
: The Ice Queen
Personality
:
Alex is a big tsundere. She shows her strong, cunning, and unforgiving outside. She is a mixed martial artist and has trained hard from the beginning of her life, and she is always practicing. She is dangerous, but she plays by the rules, and doesn't fight lethally outside of school. She won't let any harm come to the ones that have gotten to her pure and innocent heart.
Strengths
:
Strong, Mixed Martial Arts, coordinated, Skilled
Weaknesses
:
Stick to the rules, a bit to harsh, heir type qualities, can go overboard, not true to her feelings
Fears
:
Having her loved ones taken, loosing her brother, not taking the one she loves, Letting her job get in the way of love.
Audition Video
:
The camera turns on, to a fighting rink. In the middle, there is a punching bag, and a blond stands in the middle, unleashing furious punches at the bag, soon hitting it so hard it ripped. She let out a sigh and took off her gloves, turning towards the camera. "My name is Alex Cross, and I wish to sign up for The Game of Love." She said seriously. She shifted her weight to wipe off her forehead as she looked at the camera. "I wish not for money, it would go strait to my business. I only wish for time away from home, and maybe to find some love." She said to the camera before she lifted her chin."I hope you will be accepting my offer." She said before the camera shut off.
Extra
: She loves cats, and she is icy until you get to know her, and she can be frightening to opponent's
Lillica Seaborn
"Life is too short not to have as much fun as possible!"

Name
: Lillica Seaborn
Age
: 17
Gender
: Female
Sexuality:
Straight
Height:
5'6"
Weight
: 110 lbs
Cup size:
A
Archetype/Clique
: Popular type
Personality
: She's very energetic and lively, she always ends up doing really stupid things without thinking about it then getting hurt. At her school she's very popular and used to getting her way. At times this can lead her to act like a spoiled brat. In the end, she isn't a confrontational person despite her popularity. Usually she gets people to do the confronting for her. This would lead you to think she's bitchy but she isn't, Lillica really just wants to have as much fun as possible even if it means endangering herself. She always wants to drag other people along with her to have fun with her, whether she knows them personally or not. She's also very mischievous in nature.
Strengths
: Kind, Funny, Talkative, Brave
Weaknesses
: Daredevil, Spoiled, Non-confrontational
Fears
: Insects
Audition Video
:
Lillica hung upside down from a branch of a tree, her silver ponytails hanging down and swinging in the wind. "My name is Lillica Seaborn, people used to choose their last names based on profession or location so my ancestors were most likely born by the see." The scene suddenly switches to her sitting on a park bench, she's holding an ice pack to her head and her face is holding a pouting expression. "I want to join Love or Run for fun but ,yes, money. As for what I would do with the money.... um," Lillica tilted her head "That's not something you just know but... I want to go to college- a good college. Berekely or maybe even Yale or Stantford! It's my dream to be a biochemist." Lilica then gave a large laugh, looking directly at the camera. "I should of come up with something more dramatic like I want to start my on avante garde fashion line or I'm going to donate it all to assorted charities." The scene changes again to her sitting on the tree branch she was previously hanging on, "So, accept my offer. It'll be fun. Right?" She winks at the camera and gives it a thumbs up.
Name
: Peyton Rosales.
Age
: 18.
Appearance:
Peyton is quite tall for a woman, at 5ft 8in, with broad shoulders from her many years of swimming and well toned muscles. Her hair is a long midnight blue/black colour, usually held back in a ponytail, and fairly straight though most can't tell since it's usually wet. She is very slim, and her skin is pale since she doesn't spend a lot of time primping, wearing make-up or sunbathing.
Gender
: Female.
S.O.:
Straight.
Archetype/Clique
: Jock - Swimteam.
Personality
: Peyton is quite a serious person, and doesn't often have fun unless she is pushed to. People often consider her to be quite anti-social but she isn't, well not really. She's also very task-oriented, because when there's something to work for she doesn't like to get distracted. Her daily life consists of school, swimming and homework before she'll even think about anything else. She is difficult to get close to, and doesn't really wear her emotions where others can see them.
Strengths
: Swimming (obviously), Hard working, Logical.
Weaknesses
: Stubborn, Gets easily frustrated, Doesn't usually think about people's feelings.
Fears
: Snakes & Heights.
Audition Video
: The video starts in full view of a swimming pool, bright lights shining down from above as a single girl does laps. Her face is mostly covered by the water and her dark hair as she swims fast and precisely, every movement strong and powerful. It's then that a smaller, preppier girl jumps in front of the camera. "Hi there," she says excitedly, beaming widely so that she's showing a full set of pearly white teeth. "My name's Amber, but I'm not actually doing this video for me. The girl in the pool, that's who this is for! She's my bestfriend, and we've known each other since we were children which is how I know that she'll be perfect for 'Love or Run'. You see, she'd never do this kind of video herself, so I'm doing it for her. So her name is Peyton, she's eighteen and she loves to swim!" Amber said, her curly auburn hair bouncing as she spoke excitedly. She opened her mouth to say more, but there was a quick hand in front of the camera and then a shot of Peyton herself climbing out of the pool.
"What's going on?" Peyton asked, her voice quiet as she caught her breath and measured her pulse. She was wearing a swimsuit that hugged her abs, and her hair was tucked back behind her ears, as she looked between the camera and her friend.
"It's... errr.... It's a media studies project. Introduce yourself to the camera!" Amber chirped and Peyton looked like Amber had grown another head.
"But you don't take media studies," she said accusingly and Amber rolled her eyes.
"Would you just do it?"
Peyton's lip twitched and the camera zoomed in on her face. "Errr... Hi I'm Peyton," she said giving the camera a small wave.
Extra
: She is an only child, and her father died when she was four leaving her to be raised by her mother, Sara.
Name
: Cora Cristalhaze
Age
: 17
Appearance:


Gender
: Female
S.O.
: Straight
Archetype/Clique
: Bookworm, submissive heir
Personality
:
Meek and submissive with her father, Cora is very strong willed in pursuing her goal (well, the one her father gave her), and knows what she needs to do. Her own will is a bit weak sometimes and more often than not she would let someone else decide for her. She's a good reader and loves children.
Background:
Cora is the only daughter of the Cristalhaze industries and as such she was educated. She found herself happy when lost in a book and so she started reading whenever she could. She was home tutored by teachers her father chose for her, she followed him where he allowed her to and she just followed his orders. Cora's not such a loved child, nor a spoiled one. She just happened to ber in the wrong place in the worst time. Her father wrote her speach to make her go, win the money (just to add them in the pile) and advertize the company.
Strengths
: Strong willed and tenacious, her poor sport attitudes are compensated by her quick thinking
Weaknesses
: totally weak against her father, sports
Fears
: her father, disappointing him, hurting the business
Audition Video
: in a big hall a girl stands proud and reads aloud with a firm voice from a paper in her hand "I'm Cora Cristalhaze and I ask to partecipate in 'Love or run'. My goal is to get the prize in order to make the Cristalhaze Industries better. As for love..." she's not sure, she twitches before regaining her composure. "I don't need it. I have a purpose. I will win."
Extra
: She always keeps a fairytails book with her.

Name
Marianne Finch
Everyone calls her Ann and she prefers Ann
Age
19
Appearance
Ann stands at 6'5", which is way above average for a woman, she also has a very thin body type.
She has no curves on her, size A bust, but a surprising amount of muscle density for her body type. Her
presence is terrifying to say the least, her short silver hair hardly brushed or in a beanie
to keep it out of her way, and rarely any makeup on.
Gender
Genderfluid
Archetype/Clique
Sleeping Bear
Personality
Ann is what people refer to as a sleeping bear. Due to her being mostly quiet, or selectively mute, the girl prefers to
use body language to explain how she is feeling or what she is thinking. If it does require language, she will use it, but she doesn't like elaborating.
Overall very calm, getting into Ann's field of trust is very difficult, but when you do, she protects everyone under her barrier. When someone gets close to her
friends and tries to mess with them, or her, she turns into the angry bear, and will not stop until her vengeance is sought out.
Strengths
Speedy, Quick Witted, Patient, Strong, Observant
Weaknesses
Non Verbal, Aggressive, Hard to stop her rage once it starts, awkwardly long limbs
Fears
Being alone, Dying, Being Rejected, Hospitals
Audition Video
The camera turns on to reveal a small room covered in band posters, drawings and other items, a cello sitting at the edge of the screen.
In the middle of all the clutter and messy things was a short haired woman sitting on her bed, hands folded in her lap. She looked shy in front of the camera,
a contrast to the scary and intimidating look she brought about. Smiling shyly, Ann rubbed the back of her head. "Ah, what to say!" She said angrily after a few seconds, running
her hands vigorously over her hair before heaving a long breath. "My name is Ann, Ann Finch, and I would like to enter Love or Run, because, well, I kind of need the money."
She said, looking at the camera. "And maybe some love would be nice." She mumbled. "That's it." She added, shutting off the camera.
Extra
Name
Abigale "Abi, Abs" Watson
Age
17
Appearance
Ruby red hair, sky blue eyes, weight 130, D breasts, wide hips, 5'3
Gender
Female
Archetype/Clique
Pervert, Big Mama
Personality
:
Abi is the type that would rather mess around, and flirt constantly, than actually face any serious stuff. However, she is very much a mama bear when people mess with her friends, and can sometimes treat her friends more like her children, than her grown up friends. She is pretty easy to get along with, unless you tell her she is a perv, number one way to get on her shit list. She does hold grudges and can get jealous if someone flirts with her crush, and will "out flirt them" and can be hostile. It is hard to upset her, as she rather be silly then be upset, but once you upset her, she is like a pissed of dragon. Be prepared to have bridges burned if you actually make her mad.
Strengths
Fast
Willing to do what is needed
Energetic
Great swimmer
Weaknesses
Very Competitive
Sore Loser
Somewhat Lazy
Fears
Clowns, f*ck clowns!
Audition Video
The video starts one Abi sitting in a puffed out chair, cream short shorts with high heels and crossed legs, with a silky button up white shirt. Her leg was tapping as she just stared at the camera. A soft, "you're on" was said before she nodded slightly and looked to the side and gave a smirk. "Yeah, yeah, I got your on," she winked before looking back to the camera. "Lets see, you wanna know why I wanna be on love or run, because it sounds interesting. Don't know if I will fine 'the one' but, hey, who knows. I'm a glass half full kinda girl," she smiled and her leg kept bouncing. "Now, about me, I'm awesome, the end." Giving a small laugh, she shook her head, sot red curls bounced with her movements. "For real though, I am awesome, any guy would love to get stuck with me. Though, if you're the kinda guy that, waits until marriage, I have a feeling I will break that little pact." She stuck her tongue out and wiggled it slightly. "Anyway, see you soon enough hunny bun," winking, she pushed her mounds together, and got out of the seat. The video went black.
Extra
: She can be......handsy....
Name
: Vanessa Abigail Cardona.
Age
: 17.
Appearance:
She stands at around 5'6, and could be considered very delicate appearance-wise. Her hair is a wavy, light blonde and her eyes are a wide bright blue with flecks of grey in them. She usually wears make-up to accentuate her features; lip gloss, eyeliner, concealer, etc. and she can rarely be seen without it. Her build is average for someone of her height despite the other cheerleader's opinions on needing her to drop a few pounds, which she surely would have given in to if it were not for her boyfriend.
Gender
: Female.
S.O.:
Bisexual.
Archetype/Clique
: Cheerleader/ Environmentalist.
Personality
: Vanessa is the kind of girl who tries to defy stereotypes. She doesn't see why one person can't be both popular and nerdy, or in her case a cheerleader and care about the environment. She loves plants, and owns her own greenhouse in the back garden of their house where she grows vegetables and flowers. She can often be quite loud and opinionated when she is passionate about something, like climate change or product testing on animals, but struggles to find that kind of enthusiasm for other things. She can also be extremely naive, especially when it comes to romance
Strengths
: Plant-based knowledge, flexible (both personally and physically),
Weaknesses
: Timekeeping,
Fears
: Dying & Choking.
Audition Video
: Vanessa was standing in her greenhouse, the sunlight streaming in through the windows above making every flower and plant look vibrant and bright. She herself was wearing a cream coloured top with a pair of dark shorts, her hair in two plaits over her shoulders. A breeze blew in gently through the window, her hair swaying gently in as she opened her mouth and spoke. "Hello. I'm Vanessa, and I'd love for you to consider me to join 'Love or Run'. I really want to win because I'm hoping to go to college to become a Botanist."
Extra
: Her on-again-off-again boyfriend, Vincent. Her mother, Madeline. Her father, Jaxon. Her brother, Benedict
cs:
Name
:
Age
: (between 17 and 19 please)
Appearance:
Gender
:
Archetype/Clique
: {Basically the kind of person they are if you were to stereotype them. examples, jock, nerd, cheerleader, know-it-all, queen bee, goth. etc etc.)
Personality
:
Strengths
:
Weaknesses
:
Fears
:
Audition Video
: {Describe setting, and what they say. This is a good reflection for personality, as well.}
Extra
: (basically anything else you feel that you want to put)
Last edited by a moderator: