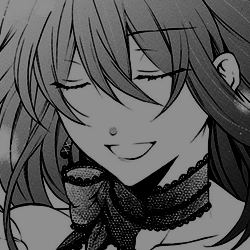 heart of gold, dumb of ass
Original poster
Invitation Status

Looking for partners
Posting Speed

1-3 posts per day
1-3 posts per week
One post per week
Slow As Molasses
Writing Levels

Intermediate
Adept
Advanced
Adaptable
Preferred Character Gender

No Preferences
Genres

Romance, Horror, Fantasy, Modern, Angst (with a happy ending)
this thread is a continuation of a deleted thread from a different site.
---
Seconds turned to minutes, minutes to HOURS, hours to d a y s. Little by little, the wound in her chest stitched itself closed, leaving nothing but scar tissue in its wake. She glanced down at it as she shed her hospital gown, the morning of her release; angry reddish purple at the center of her being, right in the m i d d l e of her chest. The place where the blade pierced, nearly snuffing out her life. Now, it was just another scar among the rest. A piece of her personal history, forever seared onto her body. (Didn't she read something like that, somewhere, once? That's all history is, after all; scar tissue.)

She noticed herself l i n g e r i n g, slender pale fingers gently running across the mark. ANXIETY bubbled in her chest at the memory, so she quickly turned her attention to something else: the clothes her sister had brought from her closet earlier that morning. She picked up the main garment; a pale pink sundress, lined & adorned with pretty floral white lace. Spaghetti straps & a flared skirt, fluffed out by layers of chiffon underneath. Probably one of the cutest things she owned. Kanae could almost s c o f f. Of course she'd pick this one. At least the shoes looked comfortable enough to walk in this time, she supposed. Her brother would be walking her home, but wouldn't be able to stay there with her. Something about an EMERGENCY patient that just got flown in the night before that he & their dad needed to work on. Her sister would be catching up on all the exams she'd missed earlier that week too, meaning she would probably have the house to herself for several hours. Still, she had agreed to let some of her classmates come visit her at home if they wanted, so it was pretty likely at least one of them would show up.

HER STOMACH TWISTED UNCOMFORTABLY, as it always did when he entered her mind. Though Izuku had been consistent in his visits throughout her stay, things had seemingly reached an impasse between them. After her panic attack, she hadn't spoken to him, much. She just... silently tolerated his presence. The a u r a between them changed irreversibly the night she almost died, & it was excruciating. The air around them was so CHARGED she could almost sense it vibrating, all the raw emotion threatening to spill into the world around them like flood waters. It was overwhelming, dizzying, nauseating. She didn't know what to do with it. She didn't know what to do with ANY of this. SHE DIDN'T KNOW WHAT TO DO WITH HIM.

It had to be about TEN in the morning by the time they got home, and just as promised, Asahi was right back out the door within moments. She w a v e d him off with a small smile, then exhaled a sigh, heading off to the living room to look for a way to kill time. It was only a matter of time before he showed up, but she couldn't allow herself to dwell on the idea. She'd need to save as much emotional energy for the inevitable confrontation as she could.
Things settled down, like they always tended to do in the aftermath of a VILLAIN attack. In the wake of disaster, there was quiet, then r e l i e f. Katsuki never valued these rare moments of peace when they happened after previous attacks. He had always kept his mind clear, easily cutting away all the noise & focusing solely on his goal. His goal to become the BEST HERO that ever was, more powerful than even All Might.

Things had changed since then, even he couldn't deny that. He had been the biggest fish in the pond for so long, he never once considered what it'd be like to enter a new pond with so many others who were equally matched. Now, not only were their fish just as big (if not BIGGER), even the smallest of fish didn't seem so small anymore. Hell, someone he had never even considered a fish seemed to be playing in the same pond as him, now.

This most recent loss, though... This was different. This wasn't that first embarrassing loss to that little piss-ant Deku in their first weeks at U.A; this wasn't the hollow 'victory' he achieved after Todoroki refused to offer a FAIR fight at the sports festival; this wasn't failing his license exam. Much like he spent his y e a r s before U.A operating under the assumption none of his competitors could EVER touch him, he had spent every other villain attack working under the similar assumption that they would all make it through in the end. Bakugou Katsuki believed he could never lose. UNTIL HE DID.

This was the conclusion he had reached, in the days since the attack. Every day, he had gone back to visit Akuma in the hospital, all the while without fully understanding what COMPELLED him to do so. He had grown to (begrudgingly) accept that he did, in fact, care for his classmates -- but he was still stumped on what caused this particular fixation on Akuma, or why he didn't feel nearly as torn up about their other classmate in comparison. He had hoped spending time with her might provide some a n s w e r s, & while it had provided a little insight, he was still confused. So he went to see her in the hospital every day, trying to figure things out little by little.

Which is what he would have been doing today, had it not been the day Akuma was scheduled to be released. He didn't consider asking if he could visit her at home, which he felt STUPID for now. So what other options were there? He was hardly going to just show up at her house unannounced. Still, there was a part of him that was itching to check on her, to make sure her s u r v i v a l hadn't been all some fucked up dream he'd had. He poured his entire being into his training in the meantime, needing something to focus on besides these dwelling anxieties.

Gasping for breath, he glared down at the punching bag he had just BATTERED into o b l i v i o n, small traces of scorch marks seared into the plastic covering. Maybe he had gone a bit overkill, but he was in NO MOOD to give a fuck.