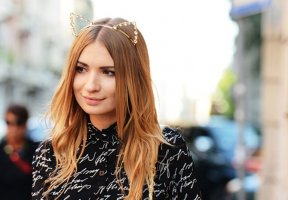 Roleplay Invitations

Group Roleplays, One on One Roleplays, Chat Roleplays,
Posting Speed

A Few Posts A Day, One Post a Day
Writing Levels

Give-No-Fucks, Beginner, Elementary, Intermediate, Adept
Genders You Prefer Playing

Female
Playing Style- Passive or Aggressive

I can be a bit of both
Favorite Genres

Romance, Magical, Fantasy, Libertine, Supernatural, Can do a bit of furry, modern, some sci fi, some horror, fandoms
Genre You DON'T Like

some sci fi- it depends,
Hi,

I'm new to the site but not to roleplaying, I've been roleplaying for almost 15 years now.

My roleplays are generally libertine but I do also write fantasy and supetnatural without the sex but sometimes....where's the fun in that.

So I have a number of ideas and I can write Fandoms or original characters.

I'll add to see as I go along as I'm not at a computer right now so it limits how much I can type.

Fandoms...
Game of thrones
Xmen
Doctor who
Harry Potter
Sherlock Holmes
Supernatural
Vampire diaries
The originals
Hannibal
Orange is the new black
Most marvel and dc characters


Plot pairings....
Witch x witch
Witch x were
Witch x vampire
Vampire x vampire
Vampire x were
All above x human
Siren x above
Succubus x incubus
Succubus x vampire

Bdsm
Master x pet
Domina x slave
Alpha x kitty
DD x BG

Vanilla
Sisters best friend x brother
Best friends
Boss x employee
Teacher x student (adult only)
Blind date
Current relationship
Childhood best friends
Arranged marriage

Idea 1
Looking for a romance including lots of sex that leads to a pregnancy and couple romance

I can write in fantasy world, gladiator timing or real world, I have written some other areas but they are the main ones.

My ideas are limitless and I love plot, I can write any mixture of plot x smut, I just love to write, however keeping me interested long term, let's have some plot.

I have a fet list if people wish to see.

Lastly I'm not picky on writing length just no one liners.
Last edited: