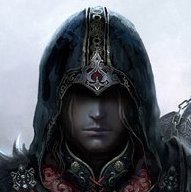 Lord of the North Wind
Original poster
Roleplay Invitations

Not Taking RP Invites at this Time
Posting Speed

One Post a Week, Slow As Molasses
Writing Levels

Elementary, Intermediate, Adept, Advanced, Prestige, Adaptable
Genders You Prefer Playing

Male, Female
Playing Style- Passive or Aggressive

I prefer a style in between. I am delighted if my partner keeps up with me without overtaking me in skill, flair and length of posts.
Favorite Genres

Dark Fantasy, Fantasy, Romance, Historical, Some Sci-Fi
Genre You DON'T Like

Normally not much Sci-Fi,
Lord Varamont's Academy​
[fieldbox="Basic Information, firebrick, dashed, 10, georgia"]
Game Masters:
Ryn (

Adaon ril'Morgerard
)
Accepting New Characters:
Yes
Posting Expectations:
At the very least at Elementary level.
Rating:
Expect blood, gore and sexual themes, though actual libertine must be taken to a Private Conversation.
Genre:
Fantasy Sorcerer Guard Battleschool with a Gladiatorial side-interest.
Atmosphere/Mood:
Not casual but not entirely grim either. Still a serious RP.
Plot Flow:
Restricted to the school for now, with a strict plot.
Timeline:
Basically a mix of Ancient times and Medieval times. There's a Roman Empire type nation as well as Medieval Kingdom types. There are also Medieval Chinese and Feudal Japan type nations.
Basic Plot:
A battleschool of Warders (people who are trained to guard sorcerers) was once legendary but is now less than a shadow of what it was once. However it recently acquired a new grandmaster who is extremely ambitious and who intends to take the battleschool back to the top again.
[/fieldbox]
[fieldbox="Table of Contents, royalblue, dashed, 10, Georgia"]
Introduction
Setting
Current Scene
Current Plot
Guidelines
Character Log
[/fieldbox]
​
Last edited: