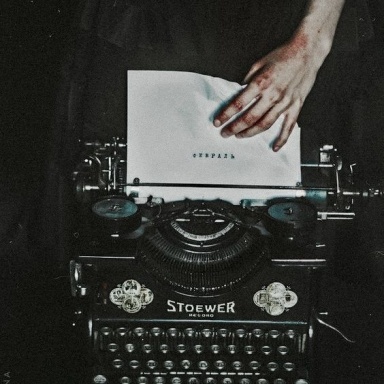 Roleplay Invitations

Group Roleplays, One on One Roleplays
Posting Speed

One Post a Day, A Few Posts a Week, One Post a Week
Writing Levels

Adept, Advanced, Prestige
Genders You Prefer Playing

Primarily Prefer Male
Playing Style- Passive or Aggressive

Pretty aggressive, but it depends on my partner's input
Favorite Genres

Post-apocalyptic, dystopian, medieval politics, supernatural, historical, fandom, splashes of romance
lord of the lectern
~ a Riddle-era HP AU ~
​




It's September of 1950. In the Muggle world, vacant bomb sites and prefabs stand testament to recent destruction. Orwell's 1984 is gaining popularity, the welfare state is rising, and resources are scarce. War is still so fresh that the very idea of another one seems inconceivable.​




Wizarding Britain is of a similar mindset. Though talk of Grindelwald's defeat has finally died, though the front page of the Prophet is dominated by a sex scandal, nobody has forgotten. Life is lived with an awareness of its transience. Modernity is in vogue. Muggle Rights activists have gained a foothold in government, and extremism is silenced. But hatred is not so easily vanquished, especially when integral to identity; it has merely been relegated to closed doors and fervent whispers. Pureblood society values tradition, and it is slow to change.​




At Hogwarts, a new school year is dawning. The elderly Armando Dippet occupies the Headmaster's office. The papers have finally stopped pestering Albus Dumbledore for an account of his famous duel. Life goes on as usual for the students, most of whom are more concerned with dating and exams than political context. But whispers of a new and striking addition to the staff dominate the current discussion.​




Tom Riddle graduated five years earlier in a blaze of glory and a shower of academic awards, only to vanish from Britain after his teaching application was rejected. When he reappeared last June, features gaunt and eyes much too old for twenty-three, Dippet was desperate; the DADA professor had walked out a week earlier, leaving the position vacant for the fifth time in as many years. Riddle was hired on the spot, despite Dumbledore's vehement opposition.​




Most vaguely recall a dark-haired, well-mannered schoolboy. Some suspect his reasons for teaching are less than altruistic. A select few, who now refer to him by a different name, know this for a fact.​




Though Dippet could not know it, his hiring decision will forever alter the course of history.​




In sum:

This is a Harry Potter AU, in which a young Tom Riddle/Voldemort returns to recruit at Hogwarts under pretense of a teaching post. Wizarding politics, romance, and buckets of drama are sure to crop up as loyalties are questioned and limits are tested. May contain themes of violence, language, and racist wizards.​




Both students and staff (with the exceptions of Riddle, Dumbledore, and Dippet) are up for grabs. OCs are welcome, as are CCs from Riddle's timeline. CCs born before 1960 are also acceptable with altered timelines. For example, you could play a sixteen-year-old Narcissa, provided you build a logical backstory and relationships to existing characters, and that nobody has claimed either of her parents. Our timeline must be logical, but it need not match up precisely with canon.​



Last edited: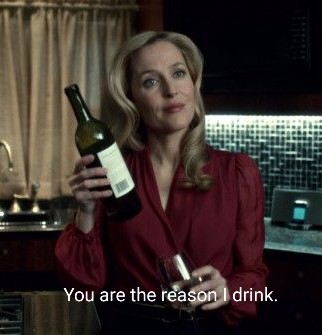 Roleplay Invitations

One on One Roleplays, Chat Roleplays
Posting Speed

Speed of Light, Several Posts a Day, A Few Posts A Day, One Post a Week
Writing Levels

Intermediate, Adept, Advanced, Prestige
Genders You Prefer Playing

Male, Female
Playing Style- Passive or Aggressive

Can do both, depends on story.
Favorite Genres

Fantasy, Adventure, Action, Romance, Dark, Yaoi, Yuri, Furry, Magic, Dark Magic, Epic, Historical Europe, Historical Asia, Multi-Universe, Multi-Character, Taboo relationships and many, many more.
Genre You DON'T Like

Modern War
Name
: Wilhelm (Will) Blackstag
Age
: 26
Job
: Care of Magical Creatures
House
: Horned Serpent (Ilvermorny)
Relevant beliefs/ideology/politics
: Will understands creatures more than people. His bitter attempts to stay out of politics would be futile if he didn't have so many well crafted excuses. The CMC teacher dances around the arguments and squabbles, often trying to align himself with a neutral side. America has yet to be truly be pulled into the magical feuds of Europe, but little by little it will be involved. The stubborn new young teacher may consider finding refuge in Switzerland by the time war actually breaks again. Will has no deep affection for humans. He has seen their cruelty to their own beasts, so their reaction to the magical creatures in his world could be disastrous. Though there are some in the magical realm that treat animals in the same way, most have a better understanding for the special beasts that Will protects.
Motivation/s (what drives their actions? May change throughout the story)
: Magical animal protection. War in the magical and non-magical worlds threatens the lives of all creatures. He wants to teach the students to respect them and the natural world. They can choose their side, but they still need to respect nature and where their magic comes from - the natural world.
Personality
: Antisocial. Stand-offish but not without compassion. Normally, he seems prickly. He helps when he can, but scurries away if things get a little too crowded. He is stubborn when he finds something he cannot leave alone. There have been numerous arguments between himself and his flat mate concerning certain creatures needing a "home".
Bio
: Wilhelm is from America. Born and raised to Auron Goldstein and Orensia Blackstag
During a trip to meet with his father and Uncle Newt the train derailed in the snow storm. His mother was fatally wounded, the young boy watching her bleed out, his injuries also too great. He would have died as well had it not been for the appearance of a black unicorn. Many believe they were just the wild fantasies of a boy going through grief and bleeding out. When he was old enough he took his mother's last name.
Though he was a very studious young man he preferred the company of tamed doxies and the quiet heard of thestral that frequented the woods near his home in Foxglove, Virginia. After graduating from Ilvermorny he traveled to England for some in depth research on European dragons and basilisks. He always loved the reptiles, but they were always touchy. Drowning in his studies, he failed to secure a proper living salary in the new country. Still clumsy and prone to an irritating fear of trains he was nearly penniless when approached by a certain retiring Care of Magical Creatures professor and asked if he would like a job.
*Key relationships:
Last edited: