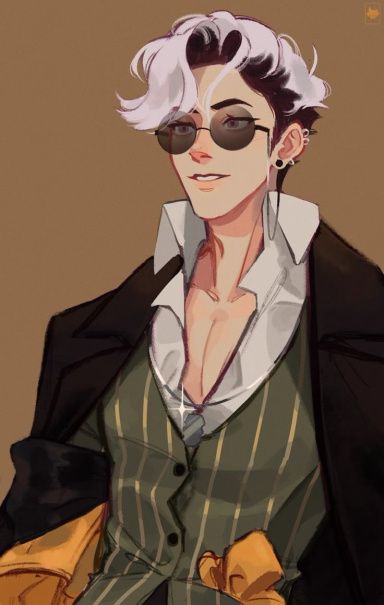 Roleplay Invitations

Group Roleplays, One on One Roleplays, Chat Roleplays
Posting Speed

Several Posts a Day, A Few Posts A Day, One Post a Day
Writing Levels

Give-No-Fucks, Intermediate, Adept
Genders You Prefer Playing

Male, Female, Primarily Prefer Male
Playing Style- Passive or Aggressive

Aggressive
Favorite Genres

Fantasy, Romance, fandom, medieval, scifi
Hey, how's it going? Recently took a longer than expected break from RPing and I'm looking to get back into it. Figured I would put up a post to try and draw more traffic since I haven't found any that peak my interest much. I haven't been RPing for very long like most of yall but I have always been decent at story telling so I figured I would get more into it.
I am pretty laid back and easy to talk with. I can be short at times when talking in OOC chats but that is just the way I am. I will give my opinion always, whether you like it or not is your own thing but I would rather be honest and get the best story than lie just to make you happy. That being said, I love hearing out ideas that others have that other people don't listen to. If you have a big craving for a certain type of RP then drop it on here and I'll let you know if I am interested. That being said, I'll now post what I enjoy and what I am looking for.
Medieval
Futuristic
Magical worlds
Some steam punk
Possibly Western
Fantasy style
MMORPG world style
That is just off the top of my head at the moment. Like I mentioned, I'm open to listening to your ideas if you have any and seeing if we can make a world from it.
As far as post length goes, I'll be honest, it will vary with me. I can give you just a couple paragraphs all the way up to 7 paragraphs. It just depends on the story in the moment and what I have to work with from you.
I do enjoy romance mixed in with my RP's. I feel it helps add to the story. I usually do MxF but I don't mind trying out MxM if the story interest me.
I feel as though I covered everything I needed to cover. Hopefully I hear from some people. You can PM or reply in this thread. Up to you. Thanks for reading though.
(These are very raw ideas I had this morning while driving to work. Will work on straightening them up. Just wanted to get them down.)
Plot idea #1: My character would be a lone warrior. His days consist of heading to the city's guild hall, collect a quest, completing said quest, and then collecting on the reward. Straight forward and simple. One quest though, he ends up rescuing your character after you lost your party member to the force that is there for said quest. My character ends up saving you and the end up teaming up. The rest we can build from there. (Again, very raw idea)
Plot idea #2: Was thinking of something along the lines of the last major city in the world floats above it. All races and creature live there and do their best to get along. The world below has become a monster ridden waste land. Hunting parties are constantly sent down to check the world to see if it is safe to return to it as the floating city is getting worse and worse to live on. Maybe there is a magic academy that forms the hunting groups. The magic comes from special seals that are placed on an object of your choosing and you pick the element type to go with the seal.
Raw thoughts but easily can be built upon. Hope to hear from yall.
I don't mind Fandoms either. If you have a fandom in mind let me know what it is on the thread or reach out in PM's. I'll let you know if It interest me at all. Thanks!