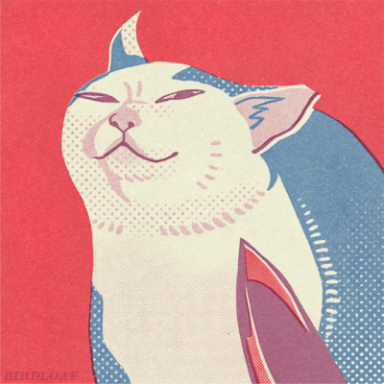 Roleplay Invitations

Group Roleplays, One on One Roleplays, Private Convo Roleplays
Posting Speed

Speed of Light, Several Posts a Day, A Few Posts A Day, One Post a Day, A Few Posts a Week, One Post a Week
My Usual Online Time

6:45 AM - 7:15 AM, 3:00 on, on weekdays. All day on weekends.
Writing Levels

Give-No-Fucks, Beginner, Elementary, Intermediate, Adept, Adaptable
Genders You Prefer Playing

Male, Female, Transgender, Androgynous
Playing Style- Passive or Aggressive

Depending on the plot, I can be either passive or aggressive.
Favorite Genres

Scifi, Crime/detective, supernatural, apocalyptic, horror, magic realism, mystery, historical, Western(at points)
Genre You DON'T Like

Furry
Hello! I'm Ollie. I'm 18 (yet still the dancing queen) and I'm an environmental biology major in college, who's interested in population science and botany. I work 2 jobs, one as a library page and one as a script writer for audio dramas, and I used to work in a wildlife rescue center, mainly with the birds and baby animals. Anyway, that's just a bit of random things. Below are my writing stats, as I like to call them!
I write a minimum of 2 good paragraphs, going up to 12 good ones.

I write in the 3rd person past-tense.

I tend to write a whole cast of characters, even though I place the focus mainly on one. I feel it makes the world more realistic.

8 years of roleplaying experience, 9+ of writing.

I write all sorts of pairings and genders.

I try to reply at least once a week, if not once a day, but the latter gets difficult with the work load I have. Right now, I'm speed running a writing portfolio.

I welcome OOC chat if you want it.

I misplace and forget to reply to things often. After about a week, if I haven't replied, please let me know.

My favorite genres are modern-realistic, modern-supernatural, mystery/crime (detective stuff is up my alley), college settings, modern-fantasy, and sci-fi. However, I can do any other genre other than historical that takes place before the 1920s.

I don't do fandoms unless it's with OCs.

I can do smut, so long as you're 18+, but please be aware I don't want the roleplay to center around it completely, unless its the sort of plot that requires it as a key point. I'm also asexual and not adept at writing it, so you would have to bear with me.

If you want to know anything else, please feel free to ask!
As for my rules...
Please be polite!

No godmodding, power-playing, or controlling my characters. Also, no mary-sues or whatever we're calling those nowadays.

Please keep in mind my schedule is sporadic.

Please work with me on ideas and let me know if you're uncomfortable with anything!

Do not, under any circumstances, use the longer story prompts outside of our roleplay, or claim them as your own, or take ideas from them. Those are my personal ideas, that I do actually use to publish things, and I've placed a lot of work into them.
And that's it! Onto the fun stuff. Message me here or through pm to talk if you'd like to write something with me! I have the plots below in a separate thread- at least, a good portion -but I'd like to put a supernatural twist on them, as thats my favorite sort of thing to write!
----
Best Friend x Best Friend
Werewolf x Vampire
Assassin x Normal Person
Mermaid/Selkie/Siren x Sailor
Angel x Human
Demon x Human
Demon x Angel
Librarian x Book Worm
Bodyguard x Celebrity
Mafia Leader x Police Officer
Moon x Sun (mages, gods, etc)
Death x Life (mages, gods, etc)
Priest x God
Popular student x unpopular/outcast student
Pirate x Prince(ss)
Male!Persephone x Hades
Mafia/Gang Leader x Childhood Friend
Antisocial College Student x Party College Student
Coffee Shop Barista x College Student
Witch x Witch Hunter
Supernatural Being x Hunter
Celebrity/Well-Known Person x Barista/Cashier
Writer x Actor
You buy a weird amount of flowers and I'm concerned as to why
You're overdue on this book and I want it so I'm tracking u the fuck down
"okay I know that being in the woods at 2am is a weird thing to be doing but my friend called me and- wait, why are youin the woods at 2am, fuck I'm going to die aren't I?"
We keep accidentally running into each other I'm not a stalker I swear
Siren and asexual pirate who doesn't understand why all his crew are losing their shit that person has a nice voice sure but what the fuck is happening
We live in a world where the greek gods are real and you went and got yourself cursed and now I have to go on a fucking quest to sort this shit out why do I love you again?
Our mutual friend set us up on a blind date and I thought I'd hate it but you're actually… kind of funny? But because I expected to hate it in no way am I going to let you change my mind just because you're gorgeous and funny and intelligent oh no my friend is not winning this
A bunch of college students decide to try and summon a demon for fun, not actually expecting it to work. Well, tada, it worked. Now they're stuck with the thing until they strike a deal.
The lives of rangers dealing with the shit people pull at their parks during the summer
All I wanted was a nice vacation to a secluded resort but now people are mysteriously dying and I'm fairly sure these aren't accidents. You're in the neighboring room and you can bet your sweet ass that I'm not staying in my room alone because sorry I like life.
You're my next door neighbor and while you're really nice, I keep trying to avoid you because the truth is you told me your name that one time you brought over 'welcome to the neighborhood' cookies and I can't remember it and it's been so long now that I can't ask without seeming like an idiot.
I'm a criminal and I kidnapped you for a ransom because I'm in some deep debts but you just won't shut up so I'm reconsidering my life choices right now
I'm the hero of prophecy that everyone thinks is going to save the world, but I'm avoiding it best I can, so can you PLEASE stop BOTHERING ME ABOUT IT

The ultra-wealthy keep werewolves as exotic pets.
Only the Secret Society of Fire Fighters knows that seemingly ordinary house fires are caused by Fire Elementals. In order to put out the fires, the fire fighters have to kill them
In order to avoid a blizzard, the mayor of a small town has to sacrifice to the Snow Demons
Character A is a well known detective in the 1930s. They get called into a lot of cases, but lately has been getting more gruesome ones that are harder to solve. They all seem to be connected, but how is the question. The other is how Character B fits in, as they have been seen on all the scenes of such crimes.
Character A runs a haunted flower shop. Character B is the mischievous ghost that haunts said shop. Character B seems to think that Character A is the one that killed them, and that's why they've set out to make Character A miserable. Character A knows that they haven't killed anyone, thank you very much, and they set out to find who dunnit.
Character A has been losing a lot of stuff, lately. Actually, everything from their jacket to their extra buttons has just up and gone. Character B, a fairy-like creature currently residing in the basement of the house, seems to be the cause of it. But Character A can't figure out why Character B is even here in the first place, or what they need all this stuff for.
Character A is a witch. Unfortunately, they're a witch without a familiar. So, they set out to find one. Character B is one demon they come across, but seems to have no interest in helping them out. Character A tries to convince them
Character A is an assassin. They're used to going in, getting a job done, and leaving without anyone else figuring out what happened. Unfortunately, their plans keep getting thwarted by a civilian that seems to know their every move. Character B is able to keep A's targets alive in a pacifist manner every single time, and A isn't sure how the hell they do it.
Character A is a mermaid who is super inquisitive and ended up getting trapped in a hidden tidal pool after high tide. Character B is the fisherman that finds them.
(this one is strictly mxm or fxf) Character A is a werewolf, excited to meet their 'one true mate'. However, when they do, they discover its someone of the same gender, Character B. But Character A is pretty sure they aren't gay....right?
CANARY: A group of 6 miners(can be adjusted) get trapped in an abandoned mine. While finding a way to escape, they must survive the dangers that have risen up over time, as well as a malevolent spirit that uses their fears against them.
WHATEVER HAPPENED TO JONATHAN GREEN: After a camper disappears from Sunny Shores camp, a few campers band together to figure out what happened to him, and to find out what is causing the weird happenings around the lake.
EYERIS: CHI, or Conserving Human Ignorance, is a company run by supernatural creatures to keep the supernatural world hidden from humans. Humans souls are delicate, and having them influenced by the unnatural happenings that are around them would surely do some damage. However, as a group starts to place magical artifacts into the hands of humans, CHI is going to find its a lot harder to hide something that doesn't want to be hidden.
SUITS: The seven deadly sins are, and always have been, humanized. However, as time goes on, they find themselves being forgotten and the feelings they represent abused. In attempts to gain some significance, they go out to show the world how horrible they make people in the best way they can think of. They start to work as an almost spy-like group, bringing out the worst in bad people and then showing it to the public.
THE INN-BETWEEN: The Inn-Between is a inn found on the plane between life and death. Like purgatory, it is where lost souls go when they can't move on. The employees try their best to make sure everyone gets a chance at the afterlife.
AFTERLIFE: A bunch of people, 17 to 22 in terms of age, find themselves stuck in a boarding school of sorts without any memory. The staff claims that its so they can heal from a disease, which is tracked by a white band on their wrist, but there seems to be more going on. Once people in the Afterlife program begin to die mysteriously, it becomes apparent that something must be done.