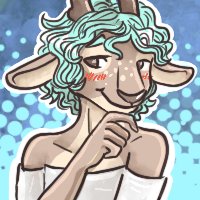 ~Cuddly AF~
Original poster
Invitation Status
Posting Speed

1-3 posts per day
One post per day
1-3 posts per week
One post per week
Online Availability

My timezone is EST, and I'm most active between 12pm to 12am!
Writing Levels

Adept
Advanced
Adaptable
Preferred Character Gender

Male
Female
Primarily Prefer Male
Genres

Slice of Life, Romance, Modern, and Comedy. MxM and Furry are nice too.

Hello there people of Iwaku, my name is Summer Nights, but you may call me Summer. I am fairly new to this site (I've been here for a week or two at the most) and I am on the look out for newly started, newly starting, and roleplays that are planned. This is mainly because I would not like to join into something that is already five or so pages deep into the story already. It would be odd, and would force my characters into supporting roles, even if I planned for them to be a more of a main character style importance.
What I am looking for at the moment is any group that is actively searching for members and has not gotten very far with their roleplay yet so that late arrivals would hardly be noticed. The genres that I am most looking for are: Slice of Life, High School, Comedy, Anime, and Modern-Fantasy. I mostly am looking for an Anime Highschool roleplay that is based on the idea of Slice of Life and Comedy. To some that might seem boring, but to some shock, I have NEVER been able to be in such roleplay before (only magical schools. Nothing like an everyday school!) I also am looking for a group that is okay with a post length of two paragraphs and above, as I can go a bit over board depending on the post.
Personally, I would not like to go through all the responsibility of creating a group and all that jazz, despite that becoming one of my only options at the moment to get what I want. Before I do that, I would like to join groups that are in need of characters, as I would be happy to lend one (or a few if that is what is needed!~)
Feel free to message me in the PMs if you would like. I don't bite, and there is no need to be shy around me,
despite the fact that I can be a rather cheerful person who seems to always been inhaling sugar so I'm hyper almost all the time.
P.S. For an FYI, that last part was a joke. I'm actually really friendly :)​
​