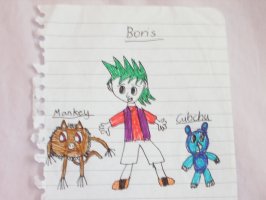 Roleplay Invitations

Group Roleplays, One on One Roleplays
Writing Levels

Adaptable
Genders You Prefer Playing

No Preferences
Playing Style- Passive or Aggressive

sometimes both i guess..i like making up my own scenes in some cases but i like playing scenes that others make too
Favorite Genres

anime and modern mostly
but fine with any genre i guess
Genre You DON'T Like

i'm particually fine with every role play type
just some i'm more used to than others
Anyone want to do a roleplay with me?

I can do roleplays with any one of these anime

Assassination Classroom
Attack on Titan
Avatar The Last Airbender
Beyblade
Black Butler
Bleach
Case Closed
Digimon
Digimon Data Squad
DragonBall
DragonballZ
Dual Masters
Free
Full Metal Alchemist
Inuyasha
Naruto / Naruto Shippuden
Boruto
Oban Star Racers
One Piece
Pokemon
Rurouni Kenshin
Speed Racer
Speed Racer Next Generations
Tenchi Muyo! Ryo-Ohki
Tenchi Universe
Yu-Gi-Oh
Yu-Gi-Oh GX
Yu-Yu Hakasho

Let me know if you are interested.