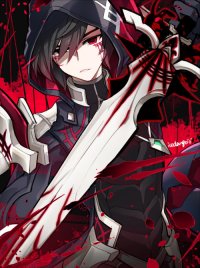 Hellhound of Iwaku
Original poster
Invitation Status

, ,
Posting Speed

1-3 posts per day, One post per day, 1-3 posts per week, One post per week
Online Availability

I usually am online at all times, but sometimes I play MMOs and watch Youtube for funsies.
Writing Levels

Intermediate, Adept, Adaptable
Preferred Character Gender

Male, Female, No Preferences
Genres

I like any genre as long as it has an awesome storyline.

Plot/Pairing(s)
(Pirate Captains are not the only ones that can be romanced, any character mentioned above is romanceable)
[If a plot/pairing is in the color red, it means that I am currently doing that with someone else. This does not mean I will not do it, HOWEVER! This means I want to play the opposite role. So for ex. If I am doing the 'Kidnapping' plot and I'm playing a male pirate captain, that means I will only do it if I am playing the female princess]
1. "Kidnapping" - Royalty x Pirate Captain/Mate [MxM and MxF]
- The Pirate Crew wants revenge against the royal family for executing their former captain. And the only way they can get back is to kidnap the only child in the family. Whether they decide physical, mentally, and/or sexual torture would be satisfactory, they will get their revenge.

2. "[Almost] Sweet Escape." - Royalty/Peasant x Pirate Captain/Mate [

MxM

and MxF]
- Whether he/she were royal or not, they are running away from something. whether it be arranged marriage, abuse, their murder, or just from life. They wanted to escape and decided to work for a pirate crew. Although if they find out about them, they will throw him/her out in an instant to get some gold doubloons.

3. "Slave/Wench Auction" - Slave x Master, Pirate Captain/Mate x Slave [MxM and MxF]
- The crew is overdue for some help in the ship, but they don't want to pay. So they decide to go to a slave auction. Whether it is labor to clean or the ship, or someone needs to get some sexual tendencies out, they decide to get a slave. But this slave doesn't want to submit anytime soon.

4. "War Prisoner" - Pirate Captain/Mate x Captive [MxM and MxF]
- The fight between two rival pirate crews is over, leading to the losing crew going to Davy Jone's locker. They find the surviving crew member from the debris that they find useful. Whether it was the doctor, the cook, or carpenter, the member was going to be of use. The surviving crew member is aware if he/she rebelled, they would get into a lot of trouble.

5. "Time-Traveler Mayhem" - Pirate Captain/Mate x Time-Traveler/Peasant [MxM and MxF]
- Modern-time girl/boy was walking to their next destination when they suddenly got hit by a car. They go unconscious and wake up at a beach, unbeknownst to them on how they got there. It wasn't until they turn to see a pirate ship with their crew. Whether the pirate crew wanted them or not, the time-traveler needs to find their way home and it has to do with the treasure the crew is looking for.

6. "Bounty Booty." - Pirate Captain x Bounty Hunter [MxF and MxM]
- It has been known to the crew that they have a very famous bounty hunter after them. What they don't know is that the game of cat and mouse between their captain and the bounty hunter involves some sexual fun and drinking games. But when another bounty hunter comes in to try to bring the captain to the royal prison, the two might have to work together despite the crew's reluctance.

7. "One Beer." - Pirate Captain/Mate x Bartender/Owner of Bar [MxM and

MxF

]
- The Ohurna Tavern is set at a very well-known port for pirates and crime. The Pirate captain and his/her crew frequent the tavern and likes to reminisce about their adventures. And thankfully, one of the employees or the owner is always happy to listen to them. Although their visits are not that often, the bartender/owner is always happier and chirpy when the crew returns.

(This plot will require many timeskips and also a very creative person who can make stuff up on a whim. Not for the faint of heart)

8. "Sexual/Forced Attraction." - Pirate Captain/Mate x Prostitute [MxM and MxF]
- The brothel is well-known to have the best 'whores' in the pirate port. Whether you're interested in men, women, or children, this is the place. Some of the 'whores' are there because they want to be, while some are there by 'force' (bought or they need money to support the family). The pirate crew and captain frequent there for the drinks, food, and a 'good time'. And for a good amount of money, they can even buy the prostitutes if they want to. And one of them secretly hopes that he/she is brought by the Captain or one of the mates. Whether they love him/her or want freedom from the establishments, they can only secretly hope...

(NOW! I WANT TO LET YOU KNOW! NO PEDOPHILIA WILL BE TOLD BY EITHER ME OR YOU! NEVER EVER WILL THERE BE SEXUAL ACTS CREATED BETWEEN A CHILD AND AN ADULT! IT IS ILLEGAL! IT WILL ONLY BE IMPLIED BECAUSE THESE ARE PIRATES, AND PIRATES CAN BE VERY IMMORAL!)
9. "Arranged Abscond." - Pirate Captain/Mate x Royalty/Peasant [MxM and MxF]
- Arranged Marriage is not always a pleasant thing, and the princess/prince/commoner knows that. Whether it be because they are not attracted to their potential spouse or they can see signs of misery from them (abuse, cheating, etc.), they need to get out. Saving up some money, he/she pays a pirate crew to kidnap them on their wedding day to escape from the marriage.
​
Last edited: