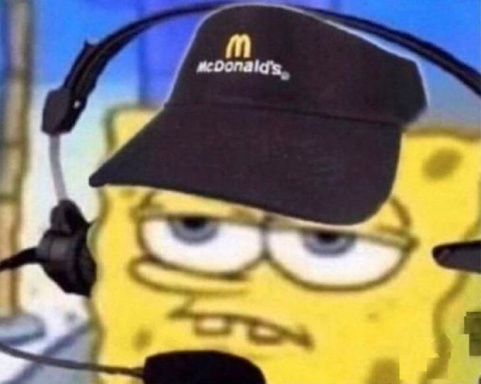 Crying in the streets, Crying in the sheets
Original poster
Invitation Status

Looking for partners
Posting Speed

Speed of Light, Multiple posts per day, 1-3 posts per day, One post per day, Multiple posts per week, 1-3 posts per week, One post per week, Slow As Molasses
Online Availability

Ehhhh???????
Writing Levels

Elementary, Intermediate, Adept, Advanced, Adaptable
Preferred Character Gender

Male, Female, Primarily Prefer Male
Genres

Fantasy, Magical, Romance, Comedic, Horror, Medieval, Sci-Fi (to an extent), Modern Fantasy, Modern, Psychological Thriller

I would go into a whole friendly introduction, but eh~ I'll cut to the chase.
So I have a minor plot in mind that I'm itching to try out. Keep in mind that it's fairly vague and has room for improvement. I'm always open to new ideas and love communication, heck, I wouldn't mind if we just talked nonsense! Nothing like a new chum.
So here's the plot:
Muse A had it all. The promise of being king/queen, a kingdom that threw themselves at their feet, unlimited luxury, and more. The kingdom of Astoria is a flourishing place that has conquered their neighbouring kingdoms with an iron fist. Despite the promising state, the citizens aren't treated the best and have to work for the king; however, the nobles in the castle lived a life of serenity. Muse A always had a servant by their side to tickle their fancy, though they're so overbearing and rude that many servants quit or die. Most of them don't last a full month before another has to be chosen. Right as the first snow of winter came, another servant died from starvation after they incorrectly organized Muse A's bed. Many civilians, old to young, are lined up in the bitter cold for Muse A to chose from. The king points out potentially strong workers, but Muse A settles for someone who looked like they could just barely lift a sack of flour-Muse B. Everyone stood baffled by their choice, but Muse A knew what they were doing. They wanted to see how long it would take for Muse B to break or die. Surprisingly, Muse B took their tortuous prince's/princess' reign for over two months, which caught Muse A in a state between impatience and anger. Before they could make Muse B do more tedious tasks, a nearby kingdom attacks in an attempt to bring down Astoria by its core: taking out the king and his heir. After years of peace and prosper, no one expected the attack and was utterly unprepared. With the lower villages in shambles and the castle ablaze with fights, a few soldiers managed to get into Muse A's chambers, where they attempt to kill them. Muse B happens to run in wielding a weapon and kills the soldiers with few casualties to themselves. After watching their life being saved, Muse A doesn't know how to react.
Pretty bad, I know. But we don't have to do just this! I have many pairings I love, and wouldn't mind hashing out details for it.
Pairings I like:
Vampire/Human
Demon/Angel
Rich kid/Poor Kid
Prince/Servant
Princess/Servant
Any mythical creature/Human
Mercenary/Mercenary
Assassin/Victim
Demon/Human
Serial killer/Police officer
Popular kid/Unpopular kid
Thief/Victim
The list doesn't end there. ☆
What I expect from my partner
-Decent grammar (I know we can't be perfect, even I make mistakes)
-At
least
2-4 paragraphs
-1-2 posts a week minimum (Please tell me if anything comes up, I'll understand)
-Communication
-Able to double characters
-Able to play any gender
-Patience
-Food
And I think that's all! Shoot me a PM, or comment if you think we'd be compatible. Now if you'll excuse me, I'm going to play Pokémon.
Last edited: