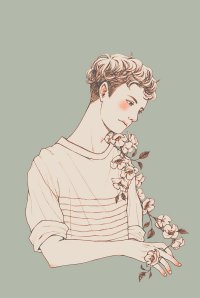 aesthetic: napping
Original poster
Invitation Status
Posting Speed

One post per day
1-3 posts per week
Slow As Molasses
Writing Levels

Intermediate
Adept
Advanced
Genres

Scifi, Fan-based*, Modern, Fantasy (sometimes).
Hey ! I'm not asking for too much but I would like to join an open roleplay that catches my attention.
Not a big fan of ... :
- Historical
- Incest

(yuck)


- Medieval Fantasy
- Typical High school life
- Manipulative shit. It's tasteless and cheap.
I Really Like ... :
- Modern Fantasy
- Horror/Mystery
- Sci-fi
- Fandom-based (Mass effect, Fallout, One Punch Man, etc. But it depends how the group is structured)
- Looove triangles. Those are really fun >:)
_______
Annd I'll post some relevant Roleplaying info copied from my profile page just in case ... :
- One liners: MY REACTION
- Mary/Gary sues piss the crap out of me.
- I prefer roleplaying with people who knows proper grammar, punctuation, spelling, and is cooperative to work with.
- If you are transphobic, homophobic, believe reverse-racism is real or just racist, ableist, sexist, a fat-shamer or skinny-shamer, a white apologist, then don't even bother asking for a roleplay because I will refuse you immediately. I don't mind people that are rude in general, but if you're going to be an ass in that area, then just leave. I'm not going to put up a fight about this.
- Tell me when you feel uncomfortable! I don't mind changing my post and will not get offended.
- I'm pretty open-minded and new to ideas.
_______
You can check out my writing style in my past threads ! And quick warning: I'm not committed. It's a really bad habit of mine and I try to fix it, but I drop things faster than you can blink. This happen only because I get bored easily, so I'm only going to join a group roleplay that is really interesting.
​