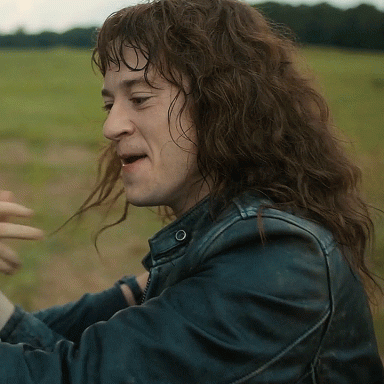 Edgebaron
Original poster
FOLKLORE MEMBER
Invitation Status

Looking for partners
Posting Speed

Multiple posts per day
1-3 posts per day
One post per day
Multiple posts per week
1-3 posts per week
Writing Levels

Beginner
Elementary
Intermediate
Adept
Preferred Character Gender

Male
Female
Transgender
I want to do an rp of Supernatural where Sam and Dean had a sister who will eventually get together with Castiel. I really want to do the episode French Mistake and have it so Alex is Misha's wife.

Name: Alexandria May Winchester
Nickname: Alex, Sparrow, Kiddo, or the Winsister
Bloodtype: A+
Place of Birth: Lawrence, Kansas
Occupation: Hunter
Family: Dean and Sam Winchester
Height: 5"5
Hair: dark brown hair
Eyes: Hazel eyes
General Appearance:





Allies: Sam, Dean, Castiel, Bobby
Enemies: Angels, demons, monsters, witches
Current Goal/Purpose: kill the baddies, save people
Hobbies: Hunting, reading, listening to music, cooking when she can
Likes: Her family, Castiel, Bobby, music, cooking, reading, and relaxing.
Dislikes: Demons, Angels, being sick, not getting to help, and people hurting her family.
Fears: Being left behind, spiders, and being alone
Personality: Alex is a bit reserved when it comes to meeting new people, but she can be very nice to people when she wants to be. She can be very protective of thepeople that she loves and holds close to her.
Fondest Memory: Going on her first hunt with her dad
Biggest Regret: Not being able to save her father
Special Items :
https://img0.etsystatic.com/009/0/5534931/il_fullxfull.418156384_8af0.jpg
a necklace that her fatherhad given to her.
Weapons: Salt gun, hunting knife, a canteen of holywater, and a silver lighter.
Gender:
female
Age:
20s to 30s depends on the season
Strengths:
Knife throwing, fighting, and is good at shooting.
Weaknesses:
Juggling...that's all she is willing to admit to.
Talents:
Cooking, can read and speak English, Japanese, Finnish, German, Latin, and Italian, is trying to learn Enochian, and loves to play video games.
Inabilities:
Can ride a bicycle, hates being alone, can't sit still for long unless in a car, and relaxing for long.
General Personality:
Alex can be rather quite when she doesn't know people, she tends to be very protective though when it comes to her family and loved ones. She tends to be a mix between her brothers and father when it comes to her additude, like any Winchester, she is headstrong and willing to fight for what is right and will argue to prove that she is right.
Inner Personality:
Alex can be rather violent when she is angry, but she can also be extremely mothering if someone she loves is hurt.
History:
Alex always worked hard when their father was training them, feeling like she had something to prove since she was both the middle child and the only girl, she never wanted to get special treatment from her father or brothers. She would keep mostly to herself in school since she didn't want to get close to people who she knew that she would be leaving sooner or later since her family was always moving around.

I'm looking for someone to play as Hannibal Lector for a rp based on the Hannibal TV show, my character would be Will Graham's younger sister, I would even be more than willing to start us off.







Name: Helena Cassidy Graham
Nickname: Cassie, Lena, Helen, Kiddo, Kitten, and Angel.
Job: Vet, mechanic
Likes: Her brother, animals, cooking, music, reading, and gardening
Dislikes: Her mother, burnt food, being alone, and people who hurt things weaker than them.
Greatest Fear: Being abandoned again.
Additude: Helena is rather shy around people that she doesn't know and tends not to speak to them unless she needs to. She doesn't like to look people in the eyes since she doesn't often like what she sees when she does. She can be very protective when it comes to her brother or animals since they are the things that she has always been able to trust to be there for her since she was little.