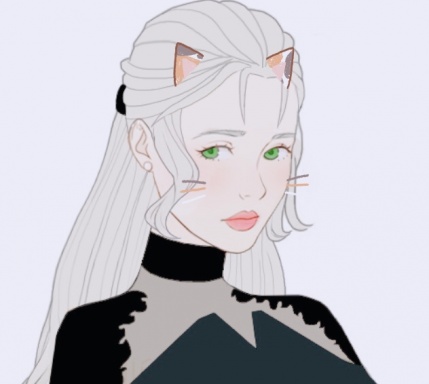 ♡
Original poster
LURKER MEMBER
FOLKLORE MEMBER
Posting Speed

1-3 posts per day
One post per day
1-3 posts per week
Writing Levels

Advanced
Adaptable
Preferred Character Gender

Male
Female
Genres

Warhammer: 40K
High Fantasy
Sci-Fi
Romance
Psychological horror
Slice of life
ABOUT
Female / 21+ / I've been roleplaying for roughly 12 years.

I write in the 3rd Person / Past tense / Anywhere between 2-6 solid paragraphs per reply.

I work full-time, however I'm usually always available and frequently active.

Able to reply a few times a day, my slowest is a few times a week.

I write both Canon and OC characters, male and female / I'm also able to write multiple characters

People say I'm really fun to talk to! But I'm still a fairly reserved person in terms of OOC chatting. While I'm very talkative and will want to share many ideas I have for our plots and characters, I personally don't like mentioning a lot of private information about myself or knowing too much about my partner outside of writing. You probably won't know what I look like or sound like in person and I want to keep it that way. Small talk about non-rp things is fine however. :)

I don't really have limits, so I'm open for pretty much all kinds of different plots. I really enjoy angst, romance, darker themes and many others.

If we really hit it off and start writing together, I will probably just start throwing art at you. I love drawing characters together or a general scene from our plot. If curious about my art, you can view below.
EXPECTATIONS FOR PARTNER
A writing partner over +18 -

because I prefer only writing with people in my age range.

Someone who writes in the 3rd Person / Past tense.

Potential adult themes (smut) in plot - if characters even manage to click!

Replies that are at least 2 solid paragraphs per reply / Fluent in English / Decent grammar

The interest in writing many different verses / AUs.

Communication is key! If for some reason, you have a problem with the plot or you feel that you're losing interest, please let me know and we can find a way to fix it.
WHAT I'M NOT LOOKING FOR
Replies consisting of a few sentences or "One lining".

Furry characters. (Sorry! I think they're really cute, but I just can't imagine a plot with them.)

Lack of communication.

Writing partners that lose their interest after a short amount of time.

Partners that are too inactive or take a month or more to reply.

Partners that ' poof ' or disappear off the face of the earth.
RP PREFERENCES
Platform: If possible, I like to keep RPs private, either through PMs, Discord, Google Docs, etc.
Gender: No particular preference. I play both equally and enjoy playing with both equally.
Blood / Gore: I highly approve of this, it depends on the plot of course!

Smut:

I highly approve of this. But I require a level of character chemistry before hand.

Romantic Pairings: Only M/F and F/F.
Fandom or Original plot: I'm able to do both, but I find more interest in fandom universes.
* = Themes I'm currently craving
GAMES
** Mortal Kombat series
** Hotline Miami
Resident Evil series
Silent Hill series
* Elder Scrolls series
​
FILMS
Alien/Aliens series
Starship Troopers
The Terminator series
Big Trouble in Little China
Escape from New York
Star Wars​
GENRES
Fantasy
High Fantasy
Low Fantasy
Heroic Fantasy​
Sci-Fi
Space Travel
Space Marines
Cyber Punk
Combat against Alien Life​
Historical
* World War II


World War I
1930's
1920's
1980's
​
Modern (Realism)
Slice of Life
Military


* Police Agency (Officers, Detectives, SWAT, etc)


Criminals
Romantic
​

Horror
Slasher
Psychological
Crime Oriented
Paranormal/Supernatural
Gore​
CURRENT PLOT CRAVINGS




You're more than welcome to suggest other ideas, these are just things I've been dying to play for awhile. ; v ;


I also tend to play a lot of canon males, again, you can suggest other things for me to play.
MORTAL KOMBAT​
⇢

Shinnok + Quan Chi / your oc / your choice


⇢

Kabal + your oc / your choice


⇢

Sektor + your oc / your choice
​
⇢

my oc + Quan Chi / your choice
​
⇢

my oc + your oc / your choice
​
​
HOTLINE MIAMI


⇢

Richter Berg + your oc / your choice


⇢

my oc + Manny Pardo


⇢

my oc + your oc / your choice
ELDER SCROLLS


⇢

my oc + your (possible dunmer?) oc / your choice

STAR WARS


⇢

Anakin Skywalker + your oc / your choice


⇢

my oc + Clone Trooper / your oc / your choice



​
If this sounds interesting to you, feel free to shoot me a PM!​