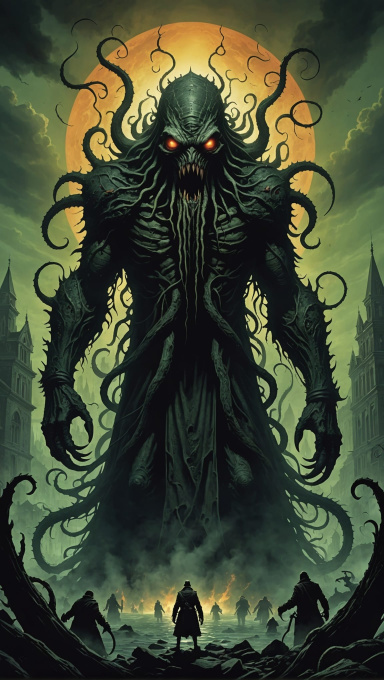 Waiting for Wit
Original poster
SECURITY DEPARTMENT
Invitation Status

Looking for partners
Posting Speed

1-3 posts per day
Multiple posts per week
One post per week
Slow As Molasses
Online Availability

On fairly regularly, every day. I'll notice a PM almost immediately. Replies come randomly.
Writing Levels

Adept
Advanced
Preferred Character Gender

Primarily Prefer Male
No Preferences
Genres

High fantasy is my personal favorite, followed closely by modern fantasy and post-apocalyptic, but I can happily play in any genre if the plot is good enough.

Des nodded somewhat reluctantly at JP's suggestion, not quite managing to restrain her wince. "Y-yeah," she stuttered. "Best to keep experimentation to a minimum for now."

Ironically, though, JP's suggestion would ultimately turn out to be the exact thing she needed to get this strange power slightly more under her control. It would, however, take several hours of experimentation before Des would gain enough confidence and understanding of her power to learn that stopping it simply wasn't an option, and for her to simply give up on trying. Instead, she finally realized she would have to direct it back on itself.

As she'd already proven to herself multiple times, this power was very good at doing, and not so good at not doing. But, it turned out, it didn't much matter what the doing was. It reacted almost instinctively to her simple desires, twitching and acting at the smallest provocation. As her weariness, frustration, and level of discomfort grew, Des grew tired enough of the whole process to simply stop trying to contain this mass of energy.

And so she'd sit there, locked in space, watch something begin to move back through time, only for her to flick it back forward again. She'd be stuck in that moment, playing ping pong with this power, until something clicked and it would settle things back exactly as they were.

As far as achievements went, it was a very small one. However, right now, Des was willing to take any wins she could get. She still had tomorrow to try and practice further. Right now, she was far too mentally drained to struggle any more with this seemingly inexhaustible power.

At the very least, her weariness seemed to have the added benefit of making the power far less likely to react. Perhaps it simply had to do with the fact that she was far too tired to think much anymore, but Des safely drove home on autopilot, Jean Paul following along behind her in his car. She parked her car in its usual space, turned off the key, got out, locked the car door, slumped up to her apartment door, entered the building, and only just remembered that JP was following her before she would have slammed the door in his face.

Instead, she caught herself, and stepped aside while holding the door open. "Come on in," Des invited, before heading further into the living room.

Des job paid well, especially with all the overtime she worked, and it was reflected in her apartment. It wasn't a massive space, but it was in a nice part of town. The room was built into the corner of an almost wedge shaped building, and was blessed with windows on three sides. The main door opened into a nice kitchen with an island, before the angled wall led off into the living room. To the right was the bathroom and Des' bedroom.

She set down her keys and purse on the island counter, before retreating into the living room. Somehow it had gotten dark while she hadn't been paying attention, and the light on her patio had come on. While JP sat on the couch, she perched on the edge of the coffee table, almost as though ready to take flight at any moment. It took several seconds of slow breaths before she was able to respond to JP's teasing with a small shoulder shrug.

"Yeah," she agreed vaguely. "I'm sure we'll figure it out." While her response could have been an answer to both of JP's statements, it was obvious which one she was really thinking about.

"I think I'm going to turn in for the night. Do you... uhh... need anything first?"