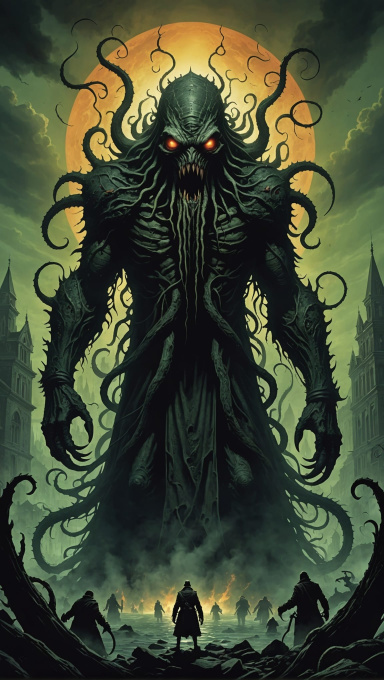 Waiting for Wit
Original poster
SECURITY DEPARTMENT
Invitation Status

Looking for partners
Posting Speed

1-3 posts per day
Multiple posts per week
One post per week
Slow As Molasses
Online Availability

On fairly regularly, every day. I'll notice a PM almost immediately. Replies come randomly.
Writing Levels

Adept
Advanced
Preferred Character Gender

Primarily Prefer Male
No Preferences
Genres

High fantasy is my personal favorite, followed closely by modern fantasy and post-apocalyptic, but I can happily play in any genre if the plot is good enough.

It was a long, stumbling walk to the subway station, until JP got her firmly planted on the seat of a subway train, and they parted ways with a vague, confused mumbling of a farewell a couple stops later. Des rested her forehead against one of the metal poles. The cold metal combined with the vibration of the train seemed to clear her head, allowing her to take a couple of deep breaths and shed some of the strain that filled her body. That was, at least, until an abrupt lurch in the train jolted her, causing her head to smack against the pole.

Des leaned back immediately, swearing quietly before cradling her head in her hands. Stupid. She just wanted to get home.

And in the end she made it, although that was after nearly missing her stop and having to bolt her way out the train doors as they were closing. The night air was cool and fresh after the depths of the underground, but Des was in no mood to appreciate it as she stumbled her way home, house key held tightly between her thumb and forefinger like a knife, should anyone be stupid enough to sneak up on her. She fumbled through the process of unlocking her door, before crawling up the stairs on hands and knees.

It took supreme effort for Des to undress herself once she'd firmly closed the door to her room. Only the faint smell of vomit that still lingered on the fabric kept her from marking the entire effort as a waste of time. She flung them uncertainly in the direction of her laundry basket, before falling over on the bed, grabbing a pillow and snuggling up to it.

Des had been certain she'd fall asleep as soon as her head hit the pillow, but somehow all of the weariness seemed to flee from her body now that she was relaxed. Instead, she found herself tossing and turning as thoughts she couldn't quite track down looped endlessly through her head. It was like she was trapped again, except instead of being unable to move her body, this time she couldn't move her mind.

In the end she got back up, drank a glass of cold water, paced around the room, lay back down, and was finally able to fall into a fitful slumber that would last well past daybreak.