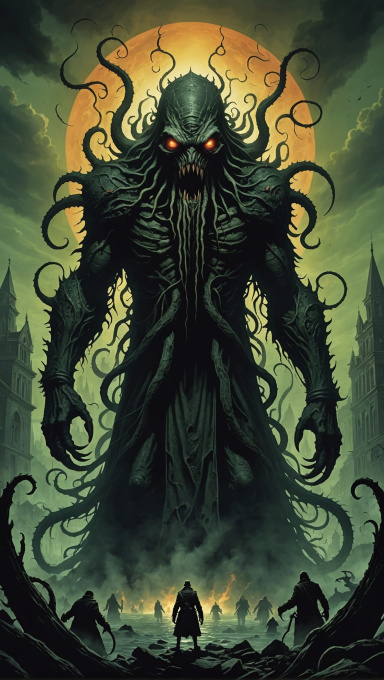 Waiting for Wit
Original poster
SECURITY DEPARTMENT
Roleplay Invitations

One on One Roleplays
Posting Speed

Several Posts a Day, One Post a Day, One Post a Week, Slow As Molasses
My Usual Online Time

On fairly regularly, every day. I'll notice a PM almost immediately. Replies come randomly.
Writing Levels

Adept, Advanced, Prestige
Genders You Prefer Playing

Primarily Prefer Male, No Preferences
Playing Style- Passive or Aggressive

Fairly aggressive. I'm perfectly happy to guide the story, but if your posts never move the plot forward at all, then we'll have a problem.
Favorite Genres

Modern fantasy is my personal favorite, followed closely by high fantasy and post-apocalyptic, but I can happily play in any genre if the plot is good enough.
Genre You DON'T Like

Not a big fan of purely realistic stories. I want something more than real life in my plots please!

"We're getting close to last call, gents." The bartender smiled at the two people seated at the end of the bar, before gesturing towards the tap. "One more glass?"

Destiny Harmon sighed, clasping her fingers around the nearly-empty glass in front of her, before tossing her head to the side to move some of her curls off of her forehead. A moment later, and she was all smiles again.

"Bottoms up!" she proclaimed, lifting the glass in a half-cheer towards the man who was sitting next to her. A moment later and she brought the glass up to her mouth, tipping the last of it back in one quick swallow. She followed up the motion with a nod in the direction of the barkeeper, who promptly brought over another glass.

This was the first time Des had gone out drinking in over a month, and she was way over her tolerance level. She wasn't a lightweight, the woman was too much muscle for that, but three drinks would leave her slightly over buzzed. This evening, though, it hadn't taken much for her to slip over the edge. She'd just downed her fifth glass, and was already a couple swigs into her sixth. Only the bean burger and giant basket of fries she'd consumed an hour ago kept the room from spinning around her, and her arms carefully under her own control.

It wasn't normal for the woman to consume this much drink, but as far as she was concerned, she'd more than earned it. Des and her partner Jean-Paul were both homicide detectives, and tonight marked the successful conclusion of a case of a murdered woman, killed by her husband in a jealous fit of rage. For the first time in over two weeks, they wouldn't be working overtime, and they'd been given the rest of the weekend off to enjoy themselves. For Des, at least, enjoying herself this evening happened to include a few too many glasses of beer.

She turned to look at her partner, offering a slightly crooked smile. "Another for you, fom?" she asked, wiggling the glass around in her hands, causing a few droplets of the amber liquid to slop over the sides. "One more in celebration?"

She turned to her own glass after that, taking another couple of gulps, swishing the liquid around over her tongue. The clock continued to tick onwards, and soon enough Des' glass was once more empty. She glanced at the bartender again, shaking her glass back and forth. He shook his head instead, gestuing towards the clock. Des sighed, setting down her glass once more, before looking over at JP.

"Whaddayay say, Jay Pay," she intoned in a sing-song voice, the slur in her words far more intentional than any side effect of inebriation. "Time to call it a night? Or shall we head off to some moonlit park, like the conquering champions that we are?"