Fluffy
Guest
Original poster
A four legged beast watched curiously as the more intelligent, English speaking members of the League of Scoundrels. Anyone who heard about these malevolent creatures only assumed this to be a rumoured group. In this beloved fantasy world, things always seemed to work in favour of the pure! Not this time. The League of Scoundrels would be triumphant somewhere, even if that meant leaping into a world completely different from their own.

"Today is the day! Today is the day!" one of them cheered maniacally, raising his fist in the air. The majority of the group was cloaked in darkness, their eyes glowing with hate, blood lust and fury. The four legged little demon chattered in response, snickering afterward while he waited for the portal to open.

Something went wrong, though. Terribly wrong. As the hole in their reality grew, it never stopped! It ended up swallowing the Scoundrels, causing them to panic, while others literally jumped into it, excited to parade the streets with havoc. Above the city of Montgomery, Alabama, a dark vortex was spinning in the sky.

Soon, the humans would learn that not everything is a fairytale...
[bg=#330033]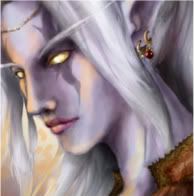 There was nothing different about Vanya's day. The Ancients had been properly defended weeks ago, so she was spending her days in the forests for investigation more than anything else. There were rumours of something vile developing outside of her village, so she took up the duty of solving this mystery. The Night Elf strolled through the shadowed forest while a purple furred wolf named Phantom sniffed the ground in front of her. "Anything?" she asked her companion, expecting a no.

Before she could get her assumed answer, Phantom was making a dash for something. She raced after him, pulling out an arrow from her quiver whilst readying her bow. Just when she got her weapon armed, she stopped herself in the loose soil, standing still behind her wolf as he growled at something headed towards them. Vanya couldn't quite identify it... It appeared to be a darkness heading towards them. It was swallowing the animals running away from it!

"Run!" she cried, putting her arrow away. Phantom obeyed immediately, staying at her side while they tried to escape this fast going portal. It was all for naught; their speed was outmatched. The only thing Vanya and her friend could do now was stay close together, their bodies hanging still in a background of nothingness. Although the portal was fast, the travel was slow. Not from from her, she could see other creatures who were captured. 'Who could have done this?'[/bg]
MONTGOMERY, AL. 2:45 PM. FRIDAY, JUNE 13th.
[bg=#000033]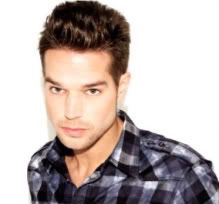 Owen was expecting his daughter to be home soon from the school bus. As for his wife, she would probably be finishing up at work soon. For the time being, he sat in their office room, petting along the thick skin of a corn snake who he fed some thawed out mice not too long ago. Their house was filled with reptiles and amphibians! It was a hobby of Owen's, especially during his days off. Whenever he was left alone, he was in the company of his adored pets.

Deciding to leave the snake to her nap, he wheeled out of the room, heading towards the kitchen for a snack. Their house, to put it bluntly, was enormous. His money combined with his wife's, not to mention the checks he got for being paraplegic, allowed them to afford whatever was needed. Lots of space was important for a man stuck in a wheelchair. More than that, he wanted the best for his family. Gretchen would always have room to play and Paisley would always have a garden to tend to. It was pure happiness, he thought.

With an apple in hand, Owen went over to the kitchen table, dropping his eyes to a newspaper all laid out. While he waited for someone to come home, he silently read the news, blissfully unaware of what was happening in the sky above their city.
[/bg]