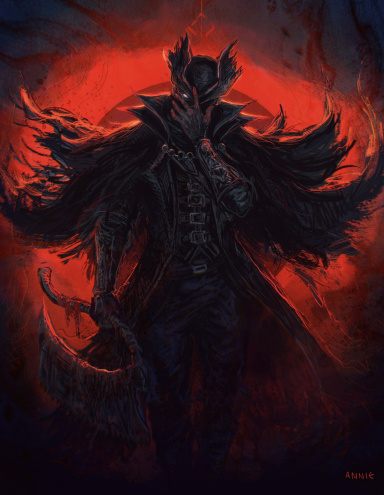 Minor Being of Mayhem
Original poster
Invitation Status

Look for groups
Looking for partners
Posting Speed

Multiple posts per day
1-3 posts per day
One post per day
Multiple posts per week
Writing Levels

Give-No-Fucks
Preferred Character Gender

No Preferences
Genres

Fantasy, Science Fiction, Historical Fiction, Paranormal, and Horror
Chapter One.
The Day of the Rose
---
On a quiet road leading nowhere rests the town of Arkley. It is not a particularly notable town - nestled too deeply in the embrace of nature for any to care about it for long. Most days here are quiet and lethargic with townsfolk offering each other soft greetings and friendly smiles. The soft ringing of shop door bells fill the early morning. Most days are almost idyllic.
Today is not one of those days. The streets and alleyways are littered with flowers and small altars where people can place offerings for those who have passed on. Booths and stalls line the street sides with merchandise and goods from far away places while local shops prop their doors open for any to see their goods. Walking vendors carry beautifully handcrafted masks and lanterns. Performers dance and sing and place instruments all across the town for tips and fame. These once quiet streets are filled with strangers and citizens alike.
Today is the Day of the Rose - the first of three days in the Festival of Spirits meant to honor the dead and the founding of Arkley. Today shall be a day of getting to know the town and it's people despite the looming clouds and possibility of rain on the horizon. There are many things to do and many people to see. You can hop over to the Silver Hart for some tea, walk the town square and browse the stalls and watch the performers, go shopping at the Whit Pigment or Bloodstone Vial, maybe even visit the impressive estates of one of the founding families.
Cloudy
Late Morning
Waxing Gibbous
Code:
[div=
margin: auto;
width: 70%;
height: 550px;
background: url(https://i.pinimg.com/564x/6e/e9/9a/6ee99a1f6df9a277ac1445b6b67e03cf.jpg);
background-size: cover;
border: 1px solid #787878;
padding: 10px;][div=
margin: auto;
width: 100%;
height: 70px;
background: #121212;
border: 1px solid #787878;
padding: 10px;
font-size: clamp(10px, 3vw, 30px);
font-family: Cinzel Decorative;
/* NAME */
text-align: center;]Name[/div][div=
margin: auto;
bottom: -10px;
width: 100%;
height: 448px;
padding: 10px;
overflow: hidden;
background: #121212;
/* TEXT */
border: 1px solid #787878;][div=
width: 110%;
height: inherit;
overflow-y: scroll;
margin-left: 6%;
text-align: justify;
font-family: Cormorant Upright;
padding-right: 10%;][div=
/* RP INFO & TEXT */
text-align: center;]Location | Interactions: [/div][HR][/HR]
lorem


[/div]
[/div][/div]
Last edited: