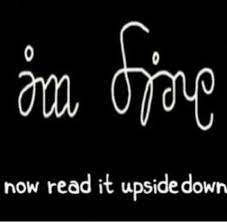 Broken But Never Forgotten
Roleplay Invitations

Group Roleplays, One on One Roleplays
Posting Speed

Speed of Light, Several Posts a Day, A Few Posts A Day, One Post a Day, A Few Posts a Week
My Usual Online Time

Monday Through Friday 3:00PM to 11:00PM EST. Saturday & Sunday 6AM to 1AM EST
Writing Levels

Elementary, Intermediate, Adept, Advanced, Adaptable
Genders You Prefer Playing

Male
Favorite Genres

Sci-Fi, Fantasy, Fandom, Post apocalypse
Genre You DON'T Like

Modern, Horror that has to do only with killing and running
The year is 3538, humanity has advanced greatly in the field of technology to the point that the long awaited dream of having space stations and interstellar travel eventually became a reality. Soon after the construction of a warp gate was completed and large distances could be reached with the assistance of hyperdrives; other races from all over the universe would start to arrive on Earth and eventually a new friendship formed among new races to the point that humans begun to coexist with other races on planet Earth, yet due to the paranoia that humans might not be able to inhabit the same type of environment of other planets, humans have never left Earth to colonize other planets yet.
Within a matter of a few passing years and how Earth had started to gain more and more population due to aliens starting to come and inhabit the planet with humans together, the planet's resources started to reach a concerningly low point where it started to prove a dire threat to the planet and survival of any race on the planet. Government officials that consisted of both alien races and humans debated on what could be done to keep the planet from running completely dry; some argued that the alien races should leave the planet to allow humans to live on Earth since they were there first while others stated that humans should abandon Earth due to how it was doomed to end sooner or later one way or another.
After constant debate, the final decision everyone seemed to agree upon was building a ship that was to be named the S.S Destiny, it would be designed to hold a crew of both human and alien and have them travel the universe to see if they could find any planets that humans could live on peacefully that did not affect either human or alien in extremely harmful ways so that they could be able to diverse the population as well as share resources with the planets just so that planet Earth wouldn't have to be abandoned completely.
--
So, the idea for the roleplay isn't exactly much. There isn't any big villain or big baddie to fight though there can be fighting things such as creatures or whatever can lurk in the depths of space as well as romance between characters. There will be roles to fill in as shown below, some roles can have more than one person while other roles only can be filled by one. Other roles that anyone has interests in adding do let me know and I can add them.
Since the roleplay is possibly going to just be open and be partially sandbox, I am also open to ideas to add anything into the roleplay. Plots can consists of having people's characters having some type of story to them in their bio that they might want to add into the story as the crew travels the stars.
--
ROLES
(Maxed)

Captain

- Taken


Co-Captain

-


Ship AI

- Taken (Rumiko)


Engineer

-
Pilot - Taken (Soverign)


Medic/Doctor

-


Chefs

-


Scientist

-
Navigator -
Mechanic -
Soldier -
​
Last edited:
2