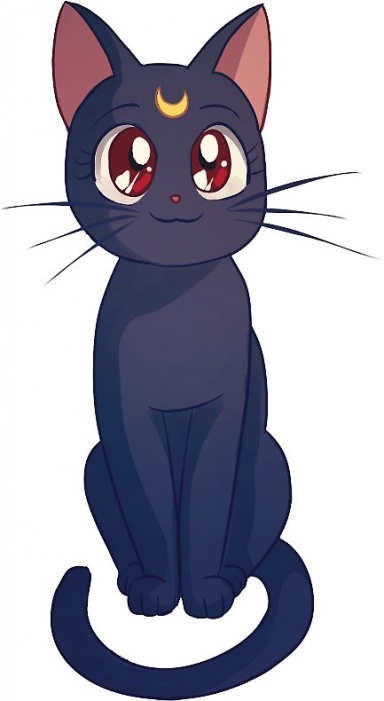 I'm going to be my own kind of princess
Posting Speed

One Post a Day, A Few Posts a Week, One Post a Week
Writing Levels

Intermediate
Genders You Prefer Playing

No Preferences
Playing Style- Passive or Aggressive

Depending on the RP, I can be either. But most of the time I'm passive. I'll help you direct traffic, but I don't like to be in charge usually.
Favorite Genres

In no particular order: Fantasy, Sci-Fi, Modern, Magical, Romance, anime, comic books, cartoons, video games..
Genre You DON'T Like

Yaoi, furry, horror/gore (there are very few exceptions there)
...and we are all slaves to the performance.
Arlington, Virginia. Sometime in the year 2018. 6:00 PM eastern.
The quiet little house sitting at 616 Hickory Branch Lane had previously been occupied by a friendly family. They were sort of celebrities in the neighborhood. After all, the head of the household is one of the core members of the Avengers, Earth's mightiest heroes. He moved into the house with his family, his wife and the twins (a boy and girl). A family he, himself, had constructed. He is known simply as Vision, a synthezoid. Not an android, not a robot, not a cyborg, not an augmented human. Something completely different. An artificial life form, and one of the mightier beings on this little world in the middle of nowhere. And even though he has fought for this world (saving it about 37 times if you're counting) and fought in so many different galaxies… he is now trying to just live a 'normal' life. The synthezoid had his family, the family he had built with his own two hands. A job in Washington working for the White House.
It's a nice story, isn't it? One of Earth's greatest of heroes seeking out a life without having to fight an intergalactic menace or maniac wanting to detonate the planet every other day. It's something we all can hope for. A good life, with those you love.
But it wasn't meant to be.
The house now is barely illuminated, everything perfectly organized and clean. Impeccable. Vision emerges from the kitchen wearing a pair of comfortable slacks and a turtleneck sweater. He sits down at the living room table, his eyes staring at his folded hands upon that table a moment.
6:01 PM eastern.
Another synthezoid enters the room, having come down the stairs. She tries to move quickly, a small frown upon her lips.
+Daughter, you are late for our evening gathering.+
With a sigh the girl moves to the opposite side of the table, sitting down at it as she speaks. +I apologize, father. My conversation had taken more time than I had calculated it would.+ She scoots her chair in, smiling now to him.
+Are you sure you were not delaying your arrival here so you could focus on your game more?+
She feels herself slink down slightly, unable to bring her softly glowing eyes to him.
+I wished only to speak with my friends a bit more, father.+
Vision watches his daughter without emotion, no anger in his voice.
+I trust you can better plan in the future for our evening gathering.+
She nods, looking up to him now.
+Yes, father. I will arrange my schedule better.+
The conversation then moves to how their perspective days went. Viv tells her father of the new classes she's in at school. All of them advanced classes, of course. And Vision tells her of his day, of his meeting with the President of the United States, the meeting with the ambassador from North Korea. They get together like this every night. They don't eat, so this is as close to being 'normal' as they can manage. The daughter, Vivian, has suggested they do eat during this time. Just so they have an actual meal during dinner. But Vision didn't see the point, since neither of them required food for sustenance. He thinks it would be a waste of resources.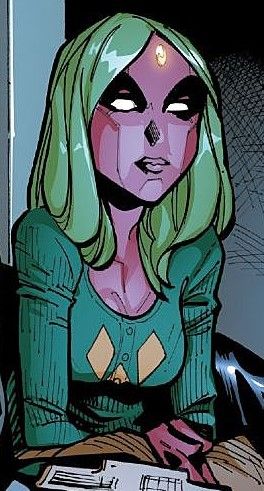 At 6:30 PM eastern precisely, they both get up from their chairs as one, and without a word move towards the living room. He looks towards the television, and it switches on as it receives a signal from Vision's mind. He sits down on the couch, and Vivian sits next to him. The move with precision and efficiency, exactly what you would expect from people with supercomputers for brains. The television turns to a movie Vision was told of… the Godfather. He knows of it, of course.
+Carol Danvers told me of this movie, and she recommended it for us to watch.+
Every week like clockwork they watched a movie together. Vivian just sits there silently, staring at the screen.
+Daughter, please stop communicating with your friends. We are conducting family time.+
She looks to him with a scowl, and stops the conversation she was having wirelessly in her head with her friends. She then looks towards the television, huffing a little.
+Yes, father.+
About an hour and a half in, Vision wonders why the hell Carol Danvers would recommend this movie for their movie night. Vision knew it was violent.. but he had no idea it was this bad! But as he is pondering that, he suddenly feels his daughter closer to him. She leans against him, her legs tucked under her body. Vision finds himself smiling a little, and he puts his arm around her as they continue to watch the movie.
+I feel bad for that pretty horse. He had done nothing wrong.+
Vision finds himself smiling a little more.
+No, he did nothing wrong, daughter.+
​
​
A few hours pass, and it's now time for bed. Of course they don't need to sleep. But wanting to try to get into a routine of 'normal', they do lay in their beds and shut down many of their systems for the night. It allows their minds time to collate the data from that day. A sort of rest for them. It's the middle of the night… and suddenly Vivian is no longer in her room. "She some kind of robot?" A voice in her room that doesn't belong to her or her father. Another voice… "I don't know. They don't pay me enough to figure it out. They tell me to fetch, I fetch." 2 alien looking beings lift her unconscious form from her bed, and she does not stir. She has been, in fact, sedated. Just by changing the atmosphere in the room, she'll be unable to act for a good hour or so. They step away from her bed with her, and one of them clicks a small button on his belt. And they are abruptly in another place. A metal corridor with a stand in it, odd contraptions hanging upon the stand. One of the men holds Vivian up and the other puts a collar around her neck. It starts to glow softly, effectively deactivating whatever powers she would have. "We're not supposed to grab anything else?" One of them asks. The other shakes his head as he affixes gauntlets to her arms, her hands concealed in them. He attaches shackles to her feet, and then bounds her arms against her body with what look like cables. A click of a button, and parts of the apparatus now start to glow "Okay, confinement achieved. Huh.. what's wrong with her?" They both look at her face, and it almost looks like she's having a bad dream. "Her robo-circuits or whatever is gettin' interference from the dampening collar. It'll pass. Probably." They both shrug and now drag her unceremoniously by her hair into a different chamber. "If she doesn't get a contract, maybe she'll be one of them sex-bots." The other laughs as he lifts Vivian up "Can't ever have to many of those!" They both laugh as he throw Vivian into the room, her body landing with a low thud.
It's a large room, about 30 feet wide and 30 feet long. There doesn't seem to be a ceiling. The walls are black and polished metal with seeming no seems. There is no door visible… no windows… no cameras… no features along the walls at all. While they see nothing along the walls, doesn't mean they aren't being observed.
Once the other 'participants' are gathered and 'processed' (power dampening collars and body shackles), they too will be put into this room.
But for now, Vivian just lays there on her side. Her eyes flutter open, those eyes just black. No glow to them whatsoever. She speaks softly, a tone that one uses when begging for help. Her voice is weak, almost sounding unstable.
+Father.+
+Father.+
+Father.+
+Father.+
Last edited: