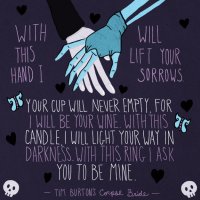 '60's Nerd♥
Original poster
FOLKLORE MEMBER
Invitation Status
Posting Speed

Speed of Light
Multiple posts per day
Online Availability

Virtually always.
Writing Levels

Give-No-Fucks
Beginner
Elementary
Intermediate
Preferred Character Gender

Female
Futanari
Primarily Prefer Female
Genres

Fantasy, Yuri, Harry Potter, Homestuck, Real Life, Romance, Libertine
Life as a Creepypasta | IwakuRoleplay.com
Welcome to the Creepypasta Manor! Full of adventure, drama, love (or whatever), and of course... Death! I'm am your host, and fellow Creepypasta, Shade! Now shall we show you around to meet people?!
Let's see.... There's Jeff, Rake, Toby, Masky, Goody, Eyeless Jack (or E.J.), Laughing Jack (or L.J.), Hoodie, me, Sally, the Slenders, BOB, BEN Drowned, Smile Dog, Clockwork, Jane, Lost Silver, you, and the others! And this place is like a maze so be careful!
Okay so pretty much we start it out where everyone is just living there. I would like if people could play the original Creepypastas and their own characters, like me! Slender is obviously the head and has a lot of responsibility. My character, Shade, will be the daughter of Splendorman, the much happier brother of Slenderman. I'm only doing that because well... That's how I know it to be! Me and my friend made this little thing where we we're the daughters of the Slenders. And I've gotten used to it. Oh and...
My character and Jeff start dating
... So.... Yeah!. It's just how it is and we got used to it. Sorry. So here is my character!!
Name: Shade Nightingale
Age: 16
Occupation: Killer
Looks:
http://pre06.deviantart.net/3ab5/th...eff_the_killer_new_a4_by_nekoxemi-d7cr3ca.png
Usual outfit(optional) :
http://www.fashionpict.website/wp-c...o-wear-with-black-jeans-polyvore-5usx0i0f.jpg
Jacket:
http://ecx.images-amazon.com/images/I/617Y7eegCVL._UY500_.jpg
Personality: Really funny, usually keeps to self, quiet mostly, smiles a lot even for no reason, stays in room when not on missions or anything, likes to go on adventures when asked to join, gets random Bursts of depression
Parent (optional) : Splendorman
So yeah!! There's my character! I do not own any pictures I have use in the roleplay or in any others. So yeah! Feel free to join!! :)
Last edited by a moderator: