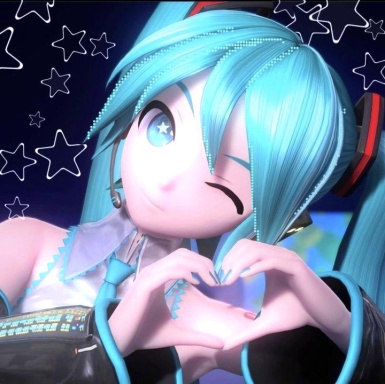 Roleplay Invitations

One on One Roleplays, Private Convo Roleplays
Posting Speed

Speed of Light, Several Posts a Day, A Few Posts A Day, One Post a Day, A Few Posts a Week, One Post a Week, Slow As Molasses
My Usual Online Time

Whenever I can. Mostly on all day.
Writing Levels

Intermediate, Adept, Advanced, Adaptable
Genders You Prefer Playing

Male, Androgynous, Primarily Prefer Male
Playing Style- Passive or Aggressive

50/50
Favorite Genres

Any type of Fantasy, Modern, Magical, M|M / Gay (like healthy/unhealthy homo relationship. No hot yaoi action and/or yaoi, I just want regular homosexuals relationships.), Historical, Slice of Life, Mystery, Action, Adventure, Supernatural, Mystery, Any type of mythology, and much more I can't remember right now. Angst. I have been craving so much angst with my OCs that I create. Any dark themes.
Genre You DON'T Like

Too much Romance, Furry, Scifi, Too much Horror, Yuri /Yaoi Romance, Hetero Romance.
Hello! I'm Jaiden! :) Please PM me if you wish to RP after reading this thread and found anything interesting! You can also send me any ideas you have. :) but please DO NOT reply to this thread! Thank you!
Let's read the rules and such first!
▪ Please be around 18 to early 20s years old. I'm 20, so I'll like to RP with someone around my age.
▪ No one-liners, please! I write around 3 to 4 or so paragraphs. You don't have to match length with me, I just don't like one-liners. 3 or 5 sentences is fine as long as it gives me something to respond to. Unless you adaptable like me, haha.
▪ Help come with ideas to keep the story going, please.
▪ The pairings will be mxm only. Though, my characters will be male or genderfluid. I'm fine if you play male, Non-binary, Genderfluid, etc.
▪ Speaking of which, please be LGBTQA+ friendly.
▪ Iwakuroleplays applies here.
▪ Reply daily/weekly/semi-daily|weekly.
▪ Please let me know when you're leaving or tell me if you're not interested in the RP.
▪ No godmodding.
▪ Just looking for 1x1's and originals.
▪ Also, talk to me! OOC is super fine!
▪ Third person POV.
▪ Be okay with some dark themes.
What I do
:
▪ I play characters that are male or genderfluid. I might also play characters who are Ace, Aro, or AroAce as I myself am AroAce. I also play characters with other sexualities I have knowledge of.
▪ All my characters will be OCs that I made for fun and write my own original work with. I won't be making any OC up anymore as I want to try to write my own OCs in the RP.
▪ I'm LGBTQA+.
▪ I prefer to rp mxm.
▪ Position in bed for my characters are all bottoms. I don't play dom/top/switches, please respect that. The only time I play a top/dom/switch characters is when the relationship is platonic. I feel more comfortable writing these type of characters with that kind of relationship. But please don't expect more than that.
▪ I reply daily to semi-daily.
▪ I prefer to write in PM. Unless Discord is fine with you.
▪ I'll use Italics to show which roles I'll like to play.
Genre(s)
: Fantasy (high or low, modern or whatever), Slice of Life, Modern, Supernatural, Paranormal (to add more)
Themes
: angst/fluff ; slow/fast burn; romance ; platonic ; mafia & gang ; 50's setting ; 20's setting (to add more)
Pairings
Vampire x
Human
Demon x
Human
Demi-god x Demi-god
Knight x
Royalty
Royalty x Royalty
Royalty x
Servant
Boss x
Assistant
Parent x
Babysitter
Crime Lord x
Debtor's Son/Kid
Mafia/Gang Leader x
Florist/Baker/Etc
Teacher x
Student


Ghost x Human (platonic)
(Step/Half)Dad x
Son
(Step)Uncle x
Nephew
(Step/Half) Brother x (Step/Half)Brother
Model X
Photographer
Jock/Popular x
Nerd/Unpopular/Outcast
Punk x
Nerd/Unpopular/Outcast
CEO x
Homeless
Rich x
Poor
I'll add more when I can. Please send me a PM if anything catches your interest!
Last edited: