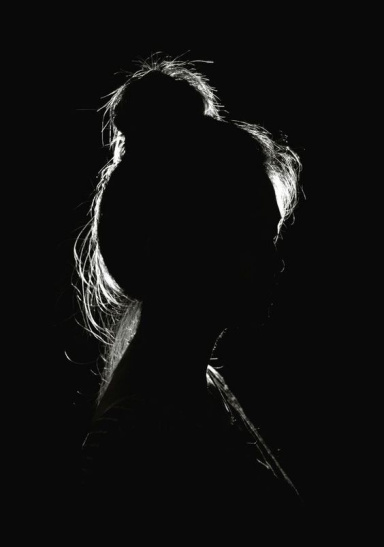 ❝ᴡɪᴛʜᴏᴜᴛ ᴛʜᴇ ᴅᴀʀᴋ, ᴡᴇ ᴄᴀɴ'ᴛ sᴇᴇ ᴛʜᴇ sᴛᴀʀs.❞
Original poster
SECURITY DEPARTMENT
FOLKLORE MEMBER
Invitation Status

Look for groups
Looking for partners
Posting Speed

Multiple posts per week
1-3 posts per week
Online Availability

Varies.
Writing Levels

Intermediate
Adept
Advanced
Adaptable
Preferred Character Gender

Male
Female
Primarily Prefer Male
Primarily Prefer Female
Genres

Modern
Fantasy
Historical
Medieval
Fandoms
Crime Drama
Slice of Life
Romance
Angst
Introduction

Hello there, Iwakuians! In the tabs to follow, you'll find little tidbits about my writing styles, preferences, partner expectations, and other things.

If you see something that you enjoy, please do not hesitate to send me a message so we can discuss a potential story together.

DO NOT post below or it will be ignored.

Expectations

First and foremost, I am a very easygoing and polite person. So, please do not be rude.

I've been roleplaying for over a decade now and find some solace in the creativity that others display. I would consider myself a literate and advanced writer, which means that I rarely make grammar or punctuation mistakes and can write well over 400+ words, which is a minimum for me. I can write close to or over 1k words if really inspired. I tend to write about multiple paragraphs but I love to challenge myself and write more. I will always be communicative with you and what I mean by that is, I will let you know whenever I cannot post for an extended period of time, if I want to drop the roleplay plus, I like OOC chatter because it makes me feel a little bit closer to my partner. I know that some people do not mind this and if you do, please let me know. I try my best to be as active as I can, most importantly because I have no life and love to write very much. I write as both genders, too, and have no preference for one over the other. I participate in MxF and MxM only roleplays. I will hardly ever do FxF because I am not experienced with it. I sometimes like to double. I will only write characters over the age of 18+. I also stay within the genres of modern, medieval, low fantasy, historical, and supernatural. Even post-apocalyptic. I will try anything at least once though. I like some fandoms, too but tend to write as original characters more than canon characters but use the universe and sometimes the story of said fandom. Although, I am trying my hand at writing canon characters and have been loving it so far. I am an adult so mature themes are okay with me along with fading to black. I only write through the threads, too.

Please do not ask for a PM or offsite roleplay. The answer will be an immediate no.

I try not to ask for much from my partners. Be active, communicate, attempt to match my writing length(no one-liners or single paragraphs replies), write as a gender you're comfortable with(or even if you identify as non-binary, I certainly do not mind), contribute to the plot at hand, and be okay with mature themes, too. If I shoot your idea down, please don't take offense as it might not be something that piques my interest. Of course, I do not want you to write outside of your comfort zone or anything but if something bothers you, just tell me, please. If you're okay with writing canon characters then do so but do not expect me to do the same. Do not ask for a PM or Discord roleplay, please. Also, I only give my Discord out to those I am comfortable with after some time.

Pairings + Fandoms


▶ Vampire x Human
▶ Werewolf x Human
▶ Incubus/Succubus x Human/Incubus
▶ Witch/Warlock x Human
▶ Demigod x Demigod/Human
▶ CEO x Secretary
▶ CEO's Daughter x Gang Leader's Son
▶ Married Parent x Single Parent
▶ Single Parent x Single Parent
▶ Married Parent x Married Parent
▶ Prince x Prince(ss)
▶ King x Queen(King)
▶ Witch x Warlock
▶ Neighbors
▶ Roommate x Roommate
▶ Cheerleader x Nerd
▶ Pirate x Captive

▶ Harry Potter
▶ Titanic
▶ The Tudors
▶ Reign
▶ Teen Wolf
▶ Game of Thrones
▶ House of the Dragon
▶ Cinderella
▶ Beauty & the Beast
▶ The Hunger Games
▶ Divergent
▶ Avatar: The Last Airbender
▶ Legend of Korra


Conclusion

I think that covers about everything that I can think of as of now. I do have some plot ideas about the pairings and hope to hear from someone soon.
Code by Jenamos