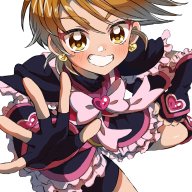 Ancient Iwaku Scum from 2006.
Original poster
MYTHICAL MEMBER
Posting Speed

Slow As Molasses
Online Availability

NEVER
Writing Levels

Adept
Douche
Preferred Character Gender

Primarily Prefer Female
Genres

Surrealism, Surreal Horror (Think Tim Burton), Steampunk, Sci-Fi Fantasy, Spaghetti Westerns, Mercenaries, Dieselpunk, Cyberpunk, Historical fantasies
What is a micronation?
Well, they are small groups of people who attempt to resemble sovereign states, but fail to qualify as such according to at least the constitutive theory of statehood. Some of them may, depending on definitions, possess some of the features of sovereign states according to other theories; generally speaking they are not recognized in international law as having any legitimacy to their claims.
So...What do we have that counts as a micronation in theory? According to the
League of Small Nations
:
Article I
The state as a person of international law should possess the following qualifications:
(i) a permanent population (we have a population of 837 members);
(ii) a defined territory (the server space that Diana owns, but if push comes to shove, we'll just claim her house);
(iii) government (our government is headed by 3 Admins and Jack Shade is our acting Queen, we have ministers for various regions aka mods) ;
and
(iv) capacity to enter into relations with the other states (for every forum we interact with, that means that we have the capacity to enter relations).
To further our cause, we have our own press the
Newsletter.
By joining the site and posting
in the New Arrivals section
, you have filled out the paperwork to become citizens of our nations. We have our own cultures and various ethnic groups such as RPing, Insanity, and Cboxers! The banner is like our flag! Now all we need is a national anthem and we'd be set!
So according to that charter, we have everything we need to make our own nation!