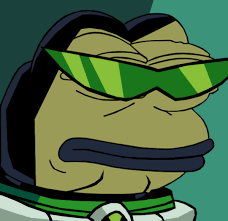 EVERYBODY RETS
Original poster
The event known as the Titanomachy. King Cronus and the Titans lost, and the Olympians ruled. They were the victors, so they were marked as heroes of history, when in reality, they toyed, they played, with humans. Mankind were but mere puppets to them.

Gaia's rage swelled within the very core of the planet as she birthed a new god. He was part Titan, part monster, pure vengeance. His name was Typhon, the god of destruction. The purpose of his birth was to destroy the Olympians.




Typhon's massive size was no match for Zeus' exaggerated capabilities. Hundreds of hits hit the mark, only to release a giant spark. This sealed Typhon underneath a great mountain.

Mellenia later, he was reborn. However, an avian foe, unrecorded in Greco-Roman legends, sliced Typhon's weakened, freshly-awoken body into pieces and scattered them across the world.
As children of Typhon, it is our duty to eliminate the threat, gather his pieces and revive him.
---
"Yeah yeah, I know sis. But don't you think there's a missing piece of the puzzle?"
"Yes, yes I do think. Once we figure it out, the two of us can get father together again."
"Two of us?"
"You're the younger one, but you've got a bright brain. I'll treat you to a good lunch tomorrow, then we can get the others somehow."
"Yeah, this thing is going to last really long, and you have school, how will you deal with that?"
"We're gods. We can do a lot."
"Maybe I really am the smarter one here."
"Just go to bed, little rascal. I'll figure something out."
​
The usual rules - no godmodding, powerplaying, etc.

Maximum three characters per person, for now

I will control most, if not all NPCs.

Typhon's children do not have children.

Have fun.

Break rule, one strike. Three strikes, out.

If you have read the rules, type 'Hail Hydra' in the 'Others' section of your app. There isn't one so make your own at the end.


---

(Insert Anime-esque Image Here)

Name:

Gender:

Age Rank: These guys are eons old so I'll just do this. Ladon is predecided as the second youngest. 1 for the oldest, 2nd for the second sibling, and so on.

Appearance: The above picture isn't 100% what you wanted. What is their physical age? Also, include height in METRES and CENTIMETRES.

Capabilities: What supernatural abilities does your character have?

Skills:

Equipment: Well?

True form Appearance: Put some pics, description, etc.

True form Capabilities: What can you do in your true, monstrous form?

Personality:

History: Try to have some mythology parallels, like the Hydra vs Heracles and stuff. Include where they were found, how they got to where they were found, and such.​

In this Roleplay, we will play the various children of Typhon. Before asking, Typhonian Harpies will be NPC mook troops that will occasionally appear, so no, no playing Harpies.

If you have a suggestion, go ahead and suggest it. I am considering allies, but will only consider implementing them after a good deal of Monster roles are filled. Allies include regular humans who may or may not be useless, or even deities who have allied with the Titans.

Hydra and Chimera's house/headquarters/dostuffdome is in Ikebukuro, Tokyo, Japan. There's enough room for all the siblings. If you want to ask why nipland, just go with it. We'll be globetrotting anyways.

We don't know the actual age ranking so yeah let's just make it up

These kids were guardian beasts, tamed beasts, but now they stand together as family...
---
1. Lernaean Hydra
- played by Crow
2. Orthros
- played by Raven
3. Colchian Dragon
- played by Raven
7. Namaean Lion
- played by White == Chocolate
11. Chimera
- played by Crow
Kerberos
Through affiliations, Hydra got a someone to trick Hades into letting Cerberus free. Hades is very angry but cannot move away from his post because Cerberus is no longer there to stand guard.
(Greek) Sphinx

Caucasian Eagle
The scrap remains of this technoorganic being were found by Chimera and brought together again. How these got through customs is a story for another day. This fusion of flesh and blood from the bloodline of monsters and the craftsmanship of Haphaestus, the world's first cyborg is frightening indeed.
Ladon

Crommyonian Sow

Trojan Dragons
​