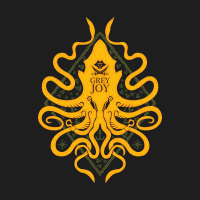 Professional Squid
Original poster
FOLKLORE MEMBER
Posting Speed

1-3 posts per week
One post per week
Online Availability

16:00-20:00 US Central
Writing Levels

Adept
Advanced
Prestige
Preferred Character Gender

No Preferences
Genres

Cyberpunk, Sci-fi, Fantasy, and other low-tech/fantasy.
Naomi Palmer had been on board the
Bernadette
for six weeks. Six weeks of high-burn, condemned to a crash couch, stimulants pricking her back with a cocktail of drugs to keep her body alert. Six weeks of absorbed nutrient packs, pissing in a catheter, and the feeling of weighing more than five people her size. Naomi Palmer hadn't minded that at first - she had been on plenty of high-burn operations before - but her foot had caught itself out of the crash couch, dislocating every individual toe every time their thrust changed a fraction.
Of course, the stimulants kept her happily overdosed and in some blissful nightmare as the
Bernadette
blazed across the stars. By the time the ship, which quite resembled a black metal chisel with a coffee cup welded to the rear, had docked at Vesta, her foot had been swollen to three times its normal size. Once the cocktail of uppers had faded from her system, leaving a harsh crash in their wake, Naomi's post-exposure shakes had been the least of her worries.
---
"So, let me get this straight," the medic began, prodding Naomi's foot once again with a needle, attempting to inject some anti-inflammatory drug or another, "you're some space-trekker, do this for a living, and you don't..." He jammed another needle into her foot, drawing a sharp gasp of pain followed by a washing sensation of relief as the built-in painkillers struck in tandem. "Check your foot to see if it's locked in properly?"
"You see our cargo 'fore you carried me from that ship?" Naomi questioned, voice dragging slowly from her medicated mind.
"Yeah. You think you're playing saint, bringing, what was it? One thousand kilos of ice? You're just a vulture wanting to pick this place clean of money before you head back to Venus."
"How'd you know-"
"Do I look like a fucking pioneer?" The medic shoved his chair from the medical bed Naomi laid upon, careening over to a medical cabinet, deftly halting before his torso met the counter top beneath the cabinet, "Give me three earthers and I can tell you which one's a Terran, which ones's a Martian, and then by I'll guess the last is the one from Venus."
"That doesn't answer my question," Naomi replied, voice faltering on nearly every syllable.
"It was on your ship, right under the name. Who's
Bernadette?
She leave your captain after a one night stand or some shit?"
"Something like that."
"Typical." The medic was now back to tending to her foot, which had already began to turn from the red, swollen fruit it had become. "Give me one civilian ship that isn't named after some heartbreak and I.." He slapped an adhesive patch over the injection sites, "will shove my head in a hab-block and wonder where I went wrong in life."
A pause followed as Naomi sat there, staring drunkenly at her foot, attempting to wiggle the mass of flesh her toes had been. All that resulted in was a dull, tingling sensation of distant pain. That drew a slew of giggles from her, bringing tears from her eyes and almost sending her tumbling off the medical bed.
"Don't do that," the medic warned, catching her before she could spill over the side.
Still giggling, Naomi looked back at the medic, "Thanks doc!"
"You can thank me in cash," he replied, not amused.
"Don't worry! We're here to pick your station dry anyways!" Naomi laughed as if that was the most hilarious thing she'd ever said.
"I'll be leaving you here until you come off that painkiller high. Once it wears off, you'll be preferring a bullet to the gut, but the swelling'll be gone in about two days and your toes'll find their way back in. The muscle relaxer'll make it easy for any idiot to shove any that aren't cooperative back in place." A pause. "And what the hell was that thing on your shoulder when you came in here?"
"O'Maly?"
"Sure."
"Just some gift from 'mum and dad 'fore I came out here, 'possed to remind me of home. Genetic alteration from Earth, I don't know..Where is he?"
The medic never answered. Instead, he pressed another injection through Naomi's arm and her consciousness tugged itself away, fading into a complete and utter darkness devoid of any sensation. The last thing she saw was the medic walking back into his waiting room, the door shutting with a faint
click
behind him, the lights automatically shutting off as it sounded. The glowing name plate underneath the key rack: Nicholas Green.
sciSoft Peacekeeper Station


The Peacekeeper station, one of seven on Vesta, had been on constant alert for four days. sciSoft had warned Vesta about the destroyed supply lines well before it made the interplanetary grid, and the defensive forces had been mobilized. Reserves were activated, new recruits were pushed through the lines, and even a few retirees had been dragged out of the cobwebs. Tensions were at an all time high, and once news about Vesta's situation struck, the station had crept into an uneasy peace. A last midnight.

Then news about the ice miners made its way through the system.

From that moment on, the alert status had been raised. Units had been deployed at every potential market stand, every loading bay, every single location the ice miners might decide to set up shop. One wrong step on their part, and they would cause the tip of the station into utter anarchy. All it took was one riot, one shooting, one civilian stepping off beat and everything would fall apart. Addison Warrens wouldn't have that.

---

Warrens prowled his domain with all the poise of aged royalty, the man's stark salt-and-pepper hair standing out a good head above the other earthers that made the bulk of his forces, his miniature army. He was a pioneer. He could trace his roots back to the first humans who jumped Mars and headed out to colonized Saturn. He'd been a sciSoft officer longer than anyone in his facility, probably longer than anyone on that station, but the weeks before him were more than any experience or connections could resolve.

"Another unit is awaiting orders, sir," McCree, Warrens' assistant, stated dryly, worming his way through the crowd of desk-workers, "they're in the briefing chamber."

"I'll see to them myself," Warrens replied, dismissing McCree with a wave of his hand.

Unlike McCree, Warrens did not need to jostle his way through the crowd: they parted for him. Within mere moments, he was within the dimly lit, low-ceiling briefing chamber. Sixteen other peacekeepers stood, more or less at attention, dressed in normal, noncombat uniforms.

"Right," Warrens began, "we've got some idiot ice miners that arrived without warning. They need some protection and we're here to provide that protection. If some other idiot 'civvie gets the brilliant idea to steal from them or shoot them and run off with the loot, it'll mean a hell of a lot more trouble for us, so don't screw it up, got it? You'll be on deck four spread out through the corridors as best you can. Look intimidating, keep your clubs out, but no one fires a lethal round without being fired upon first."

From there, he dismissed them after a chorus of "yes sir"s and salutes. Warrens made his way to one peacekeeper in particular and spoke softly. "Don't screw this up, Presley, you keep clear of fuck ups and you'll make sergeant. Understood?"


Last edited: