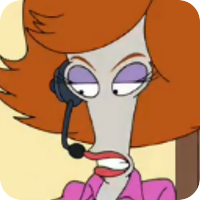 Can I transfer you to my manager?
Original poster
FOLKLORE MEMBER
Invitation Status
Writing Levels

Intermediate
Adept
Advanced
Preferred Character Gender

Male
Female
Genres

Adventure stories! They can be fantasy, modern, sci-fi, all kinds! Give me some good world travel stories and I'm all over it! I also enjoy romance stories and even though I tend to play females I love playing gay men.
The White Star Liner, RMS Titanic, the fanciest and most luxurious ship to ever grace the Atlantic has just announced that it will be shipping out, and lucky for you, you've got a ticket, packed your bags and have made your way to the port! Little do you know the tragic fate that awaits you but at least you have four days from launch to relax, enjoy and explore the grandeur until 2:14am on April 15th...then you better be searching for escape, or let death find you!
This is a game based off of the historic event where thousands of people lost their lives due to the crash of the Titanic. You will play a character who is aboard the fated liner, what happens is up to you remember this game will end in tragedy, will your character have the guts to survive? Will they end up accepting death and going down with the ship?
Rules:
No specific characters (i.e. no Unsinkable Molly Brown) or copying the movie's characters (at least by name)
You can play of any class, or be part of the crew, just remember that it's nigh impossible for steerage people to get up to first class, but second class has a bit more mobility and first class can go where they please but they'd probably disdain going to the steerage areas
Bio Format:
Name:
Class: (First, Second, Third, Crew)
Appearance:
Age:
Height:
Weight:
Personality:
History: (Why/How did the get on the Titanic?)
Cast List:
Alice Smith - TK
Victoria Buchanon - Diana
Nathalie Bellamy - Fluffy
Sorin McRiley - Kitti
Anders Eiker - Zypher
Ricky Pascoe - Torsty
Eric Ashcroft - Woodrat