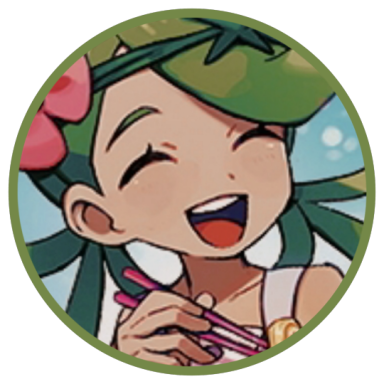 ~I'm drinking coffee on a trampoline~
Original poster
MYTHICAL MEMBER
Posting Speed

Multiple posts per day
1-3 posts per day
One post per day
Online Availability

3pm - 1am (GMT / BST)
Writing Levels

Beginner
Elementary
Intermediate
Adept
Adaptable
Preferred Character Gender

Male
Female
Nonbinary
Transgender
No Preferences
Genres

Monsters, supernatural, fantasy, romance, criminality, slice-of-life (modern or set in past, usually with some twists)
The journey back to the ship wasn't one of deep silence, where each member of the crew had fallen into solitude in response to the cruelty that had been destined to play out in their absence. On the contrary, the mood was joyous, the jovial atmosphere contributed to by the majority of the men who saw no reason not to laugh and banter amongst themselves in response to getting a job done and reaping the rewards for doing so. After the arduous journey out at sea to find the mermaid in the first place, and then having to endure the troubles she brought them all collectively, finally being rid of her was cause for celebration alone - but having the gold coins handed over to them for the completion of the task solidified their good mood.

After all, most of them hadn't seen Sereia as a being worthy of their respect nor of their sympathy. No, she was as Ryvel had referred - an 'it'; a creature from the depths of the ocean, primitive and wild and utterly deserving of being conquered and tormented, however unwillingly and involuntary it was. There was no reason to feel guilty for their actions in delivering her to a cold fate, no reason to emotionally torment themselves with knowing what she was destined to suffer at the hands of a man like Ryvel whose cruelty preceded him.

All they had to feel for the mermaid was bewildered disgust at her existence - even if there was also now a degree of gratitude for it, for without her kind's presence, the pirates wouldn't be clutching their reward like a trophy, laughing raucously amongst themselves in self-congratulating delight at the feat they had achieved. Above all else, there was no sympathy to be found whatsoever - because Sereia wasn't someone who would ever be granted it based on who -and what- she fundamentally was.

Of course, not everyone chose to partake in the festivities, nor found the strength to feign even a brief, temporary joy just to keep up appearances. It wasn't unusual for Ben to remain a little stiff in response to the liveliness around him, so his sullen silence wasn't too noticeable amongst his peers - but Ambrose's silence was, his awkward demeanour and an expression pinched with upset not going unnoticed by the men around him. Perhaps they knew on a subconscious level why their leader appeared so distressed, but when the answer would cause disbelief and disgust to rise, each and every man opted to turn a blind eye and pretend, as best they could, that everything with their Captain was fine; that he was just as overjoyed and proud as they all were.

Eventually returning to the ship, the celebrations inevitably kicked off on and below deck. The sounds of cheering as bottles were opened and laughter resumed made Ambrose flinch, but how could he intervene and cut the celebrations short when that would only provoke his men into questioning his attitude; interrogating him to discern why he was so miserable during a joyous occasion? No, all he could do was grimace to himself and bite his lip, holding back his words and distracting himself from the noise -and from thoughts of Sereia- by getting to work planning their next move as a crew. Life had to go on, after all, and as difficult as it was to ignore the guilt eating away at him, he had to return to his work; keep on the move on the waters and see what adventure next awaited him beyond the horizon.

Seeing his Captain and closest friend in such a way, the last thing Ben really wanted to do was contribute to it. Ideally, he would give Ambrose space and allow him to work through his emotions as the days passed; become acclimatised to the guilt, however hard living with it would be. Yet, he couldn't provide him that space and respite from further emotional difficulty - not when he had given his word to Sereia.

And a promise was a promise. He wasn't -and never would be- in the habit of breaking them.

Ben approached once left alone on the deck with his friend and, inevitably with some trepidation, let everything off his chest; communicated the promise he had made to Sereia to the best of his understanding and his ability. He might not know or had grasped all the details but the general explanation alone rendered Ambrose silent; left him turning to set his eyes on the water in the effort to make sense of what he had been told.

But how much sense could be made of knowing that, apparently, soulmates existed, were a real thing - and that he had heartlessly captured and sold off his own? He wanted to laugh aloud at the remark, wanted to chastise Ben for growing so close to Sereia in the first place that he was made a fool by her lies, but he couldn't; not when, deep down, he knew there was truth to what he was told. He didn't believe it on the basis of his invulnerability to her song (though that was obviously evidence helping the case) but rather because... innately, he just knew it to be true. He didn't know how, nor could he explain it, but he felt it and understood it, even if finding that clarity did little to excite him. He wasn't suddenly in love with the mermaid; longing hadn't just sprung up within his chest for her.

On the contrary, all he felt was the simmering, cutting sensation of disgust at himself for his actions. Being her soulmate didn't make his actions in handing her off to Ryvel any less abhorrent (it would always be cruel, regardless his relationship to the victim) but it did make his guilt intensify regardless, all strength seeming to leave his body as he held the side of the ship and did his best to steady himself. The revelation might not have stirred up feelings of deep romance (though he couldn't deny the attraction he had to Sereia, there was little point in pretending it didn't exist now) but it had tugged at the moral fibre at the centre of Ambrose's being; taunted him for enjoying the sunset on the ocean while his own soulmate was imprisoned and ruthlessly branded like an animal.

As tempted as he had been to spare her any pain at Ryvel's hand, especially when the branding pole had come into view, he was only now convinced to put those feelings into action-- at least, after a fully day of contemplating what course to take. As convinced as he was about saving Sereia and undoing all the wrong he had caused, doing so when it meant crossing Ryvel and setting himself up as an enemy to the man was terrifying. He wanted to avoid him at all costs when the job was done; set back on the waves and forget about the dealing with Ryvel altogether.

Working with him had been bad enough.

Making an enemy out of him was unthinkable.

Yet, after a night's rest (in which he had slept through the celebrations occurring elsewhere on the ship), Ambrose awoke in the morning with his mind set, a renewed sense of calm accompanying the clarity he now possessed. There was undoubtable fear in his bones at the idea of Ryvel's wrath and considerable reach, but risking it to save someone innocent from a dark fate was worth it. He had ventured onto the waves for the sole purpose of being unaccountable to anyone; of not allowing his fear of anyone to rule his decisions - and Ryvel was no different. He was terrifying, that much was true-- but he wasn't going to stand in the way of Ambrose finally seeing sense and doing what needed to be done, however long it had taken him to fully understand that.

The conviction now residing in his chest did result in a slight naivety overtaking him; one that became obvious when he alerted his crew to the change of course and of plan and was met with stony-faces - before outright, vocal objections were sounded in defiance. Some rested solely on the fact that going against Ryvel was a death wish, one they didn't wish to embark upon, while others were more confident in their voicing of displeasure, happy to communicate their disgust at risking their lives for a mermaid of all things. Perhaps Ambrose would have taken offence to that criticism before he knew who Sereia was to him (he liked to think he would have), but when he knew for a fact what she represented, he couldn't continue to bite his lip and allow the mutinous retorts go unanswered. No, he chose to openly defend Sereia, play on the fact she was an innocent suffering a terrible fate as a result of their own cruel actions, whose status as a mermaid shouldn't mean their sympathy was undeserved.

It didn't necessarily go as Ambrose had planned. Rather, his impassioned defence went down flatly, incurring the anger of the men he had called his family for years as they ventured the seas together. Some scoffed in disgust; some stared at him incredulously, and others held nothing back in outrageously ridiculing him for his switch in beliefs and opinions, mockingly accusing him of 'having a thing for the monster' - which wasn't too far from the truth. With tempers frayed and threatening to explode, it took Ambrose stamping his foot down as their Captain, asserting his authority and reminding them of the countless favours he had done them by bringing them on boat in the first place, for them to obediently get the ship on course for land once more. Their unhappiness and simmering anger was unsubtle but, Ambrose reasoned, he could correct that in time; show them that he was right to head back for Sereia. They were brothers to him, after all - all families fought, but they often reunited, able to move past little disagreements because love and respect for one another eventually won out.

That didn't mean he trusted them to accompany him on the journey to actually rescue Sereia; not when their opinions on her, and avoiding Ryvel's wrath, had been as forceful as they had been. The unhappiness at their insults and mockery remained but Ambrose had to push it aside and focus on what mattered - which, unfortunately for the crew that despised her, was Sereia. With only Ben in tow (because he was the only one Ambrose could wholeheartedly trust and the only other one who wanted her safe and out of harm), the long journey back to the circus proceeded forward until nightfall was upon them. The sight of the tents they had ventured past and into the day prior always alarmed Ambrose but never more than they did right now, his hands shaking at his sides as the realisation of the hell he was unleashing onto himself kicked in.

He wasn't a free man now, having to always be on alert for guardsmen of the kingdoms whose Navies he had targeted, but he had managed to successfully evade them for years, avoiding imprisonment for his crimes with ease. But he feared Ryvel far more than he did anyone else; trembled at the power and the connections he possessed--

Stop it. Stop it. Stop it.

Ambrose breathed out slowly as the words were forced, as remembrance, through his brain, pushing his fear aside in favour of the confidence he knew he would need if they were to pull off the plan without any hitches - and having someone like Ben at his side did make that fear ebb away a little quicker than it ordinarily would have. With a quick nod up at his friend, he took a final breath in to restore his determination before, quietly, venturing forward on the mission to put right his wrongs.