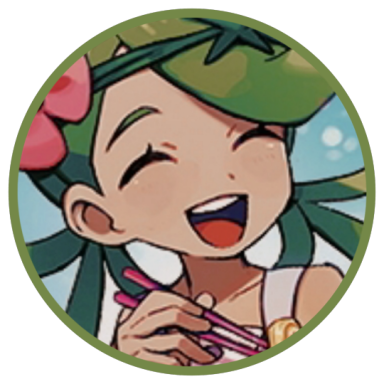 ~I'm drinking coffee on a trampoline~
Original poster
MYTHICAL MEMBER
Posting Speed

Multiple posts per day
1-3 posts per day
One post per day
Online Availability

3pm - 1am (GMT / BST)
Writing Levels

Beginner
Elementary
Intermediate
Adept
Adaptable
Preferred Character Gender

Male
Female
Nonbinary
Transgender
No Preferences
Genres

Monsters, supernatural, fantasy, romance, criminality, slice-of-life (modern or set in past, usually with some twists)
As Sereia headed off and eventually disappeared from view, Ambrose was left to consider how tense the atmosphere created had been; how... uncomfortable the conversations with the other seemed to be. Granted, the two had hardly shared time together that was relaxed or uttered words not charged with some sort of negative, difficult energy, but after a short period of politer words, of support and reassurance, they seemed to be heading backwards.

The words didn't need to be cruel or bitter in nature for an atmosphere to arise, as their present state served to prove - small, petty comments, awkward demeanours and uncomfortable glances, all undoubtedly stemming from the unspoken nature of their bond together, seemed to be doing a perfectly good job at it.

He didn't regret how he had acted, of course. Stubborn to a fault, the pirate refused to acknowledge his part in the disconcerting energy being fostered, happy instead to place the blame on Sereia and accuse her of encouraging the awkwardness by calling him out on his expressions and the flashes that appeared upon his features; signs that gave his thoughts away when his words otherwise remained tied up behind tightly-sealed lips.

At the sound of the horses, he was caught between wanting to offer a smile of gratitude and simply remain expressionless so his face didn't inadvertently expose the fear that also spiked. How could he take in the sight of Sereia's success without also acknowledging how that success had been achieved; what she had done to bring it to fruition? Her gift didn't personally affect him but he was still wary of it; still... uneasy with the idea that a single entity possessed that sort of power, particularly when it altered so greatly from the normal upbringing, surrounded entirely by humans, he had only ever experienced.

Her quip, not unlike his own in pettiness, did make a muscle flinch in his jaw as his teeth came to clench together. It was tempting to reciprocate the energy, to provide another sharp retort of his own to at least make him content in having not backed down and allowed her to have the final word, as immature as that mindset might be. It wasn't wise to engage in the behaviour, of course, and he was aware of that fact.

He just wasn't strong enough to resist it.

"Do what you want; ride with Ben for all I care. Kick up a huge damn fuss just 'cos I didn't fuckin' smile at you or feign an emotion I didn't feel for your benefit. Make a mountain out of a molehill, why don't 'ya?" He muttered just as sharply in return, reaching for one of the horses' reins with a quick glance at the animal in question. He wasn't accustomed to horse-riding, his preferred method of travelling being his ship upon the ocean's waves-- but that option had been cruelly torn from him, leaving very little else to adopt in its place.

"I'm doing my best here, but I ain;'t got a problem if you wanna argue it out. Timing ain't ideal but I can't be doing with your bullshit. I've shot a man for less."