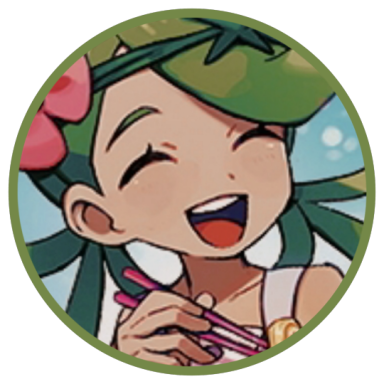 ~I'm drinking coffee on a trampoline~
Original poster
MYTHICAL MEMBER
Posting Speed

Multiple posts per day
1-3 posts per day
One post per day
Online Availability

3pm - 1am (GMT / BST)
Writing Levels

Beginner
Elementary
Intermediate
Adept
Adaptable
Preferred Character Gender

Male
Female
Nonbinary
Transgender
No Preferences
Genres

Monsters, supernatural, fantasy, romance, criminality, slice-of-life (modern or set in past, usually with some twists)
If there was one thing that Ambrose Demori had become accustomed to during his many years venturing the high seas, it was the freedom that came with having nobody to answer to; nobody to enforce rules and regulations upon him.

He had a varied past before his days of ambushing and smuggling on the ocean, though much of his working life prior to that decision to embrace a life of piracy had been dominated by superiors taking advantage of their barely paid workers. Among the more painful memories from that area of his past had been his time working upon the Navy ships that came to dock, the hours of hard work under the searing afternoon sun never recognised by naval officers who sought to deplete whatever optimism the desperate men in Ambrose's position had felt. No matter their reasoning, be it a sadistic delight or genuine disgust with those of a lower status than them, Ambrose's life had been hell during that particular chapter of his life, though it was at least a catalyst in him making the decision to flee land for the open waters; to steal a ship and open his arms to a life of criminality.

Illegal though it may have been, the benefits were undeniable - a life of freedom could be achieved, where he would be respected and treat his loyal crew with the respect they in turn deserved. Though they weren't necessarily freed from the confines of working for someone in a -technically- superior position to them, his experiences of the cruelty his superiors had held all but ensured that Ambrose wouldn't follow the same path, nor ever become the sort of person he despised.

No, he grew into the role of captain with a casual ease, accepting in the underdogs and underappreciated workers and befriending them, building their confidence up with kindness and patience, rather than severity and strictness. Unconventional though it may have been, the fact the Andiamo and its crew became renowned for their vicious, unrelenting exploits upon the open, rocky waters, becoming something of a legend to those on shore who could only discuss them in hushed, disbelieving tones, exemplified Ambrose's success better than the rewards and treasures he is capable of boasting of.

And so, with years of the successful lifestyle under his belt, the thought of ever returning to working for someone, rather than forging his own destiny under his own command, was unthinkable. He had a loyal crew who shared the burning intensity of his inherent ambition - why would he ever willingly choose to dismantle every philosophy he held and place himself in a position of occupational inferiority to anyone?

But everyone has their price.

Even Ambrose.

The day, sunny with a slight breeze, made for perfect sailing conditions, and ideally, Ambrose would have been content to stand on deck admiring the glittering blue waves; feeling the wind in his hair and admiring the life he had cut out for himself that allowed him to experience those simple pleasures almost every day. Hell, even when storms were brewing and the waves were rocky, Ambrose had much to admire (in all honesty, the danger of a storm at sea excited him far more than it ought to). Yet, despite the gentleness and pleasantness of the day, the pirate's expression was intense; a rare sight for the crew that were used to their captain wearing a wide grin; of presenting a typical liveliness that lifted their spirits on even the most miserable of days. The reason, however, was understandable: they were on a mission, and until their bounty was found, there was no time for joking or revelry.

Ambrose sighed to himself, a sound of quiet exasperation, as his eyes narrowed and fiercely scanned the ocean below. The fishing nets cast over the side had yet to capture anything of particular interest, as had been the way for the past few days. Working on a time limit, under the command of a perfect stranger he had met in a tavern on shore (belonging to a good friend whose loyalty he had been proud to own for the years he had been involved in piracy), didn't put him at ease; it unsettled him, feelings of annoyance at the circumstances and a frantic need for it to be completed as soon as was possible bubbling beneath the surface. Capturing a mermaid hadn't sounded like a difficult task - even if the creature was one he had thought a being of complete myth, the stranger hiring him for his services had seemed confident in their existence - and had offered eye-watering amounts of money for their capture.

With experience fishing at sea (and admittedly dazzled by the prospect of riches that could benefit the crew he saw as his family), Ambrose's characteristic confidence had led him to agree, despite his disgust at working to someone else's will and command. The benefits had simply seemed far too good to turn down, and perhaps it had been an example of his confidence becoming sheer arrogance, but he hadn't thought the task too difficult to complete given his experience at sea and a willing crew who never failed to impress him with their capability.

...But days, nearing a whole week, of not even a sight at success made him curse to gods he didn't even believe in for his oversight. He had garnered a reputation bordering legend status upon land, people who may not be his biggest fans at least knowing of his name and whispering in disbelief at the stories of his antics that spread like wildfire.

Any dent in that reputation, any hint of a failure on his part to succeed in what he set his mind to, was unimaginable, and only furthered the uncomfortable feelings of anxiety he hadn't been forced to contend with since he was a teenager, desperately fighting for his own survival.

Another sigh threatened to escape as he leaned back from the side of the ship, unable to stare longingly down at the water when days of doing so had failed to provide him with anything to celebrate.

"Y'know," he began absently to the members of his crew tending to their duties on deck, "I ain't even sure this thing exists. That fucker's sent us on a wild goose chase, for a laugh. We'll see how much he's laughing when I stick a goddamn bullet between his eyes--"

"Boss-- Boss, there's something tangled up in the-- the net, I--" A young man interrupted, eyes as frantic as his tone. He would never have dreamt of interrupting his captain, particularly when Ambrose's mood had been sour for the last few days -for understandable reasons- but when the overcast net began to pull downwards to indicate activity within them, the crew member (who was always on the anxious side but had never exuded nervous energy more than he was in the present moment) felt justified in his interjection. He wiped his hand over his brow as typically nervous eyes peered back over deck, the water's bubbling and splashing further proof of the frantic movements beneath the waves. "What do we--"

"We fucking pull that thing on deck 'cos that's no fish in there. Ain't no shark either. Pull it up, boys," commanded Ambrose, the dismayed energy disappearing all at once. He knew better than to punch the air in triumph before anything had been confirmed but a glint had returned to his eye, a smile lingering at the corner of his lips as he propelled himself into action mode. He headed across to the gathered group of men with renewed purpose, grabbing a handful of the rope to lend his men his aid. His teeth gritted together as he heaved the ropes upward, every lean muscle in his arms tightening at the effort until finally, with the help of another man or two, he stumbled back with the momentum, the trusty fishing net sprawled across the deck--

...and its capture, a living, breathing mermaid that Ambrose had never truly believed existed (and more so after days of continued failure to catch even a glimpse of one) cruelly tangled up within the tough ropes.