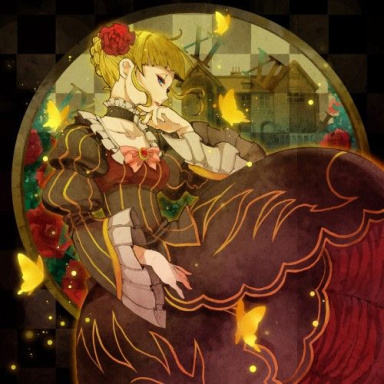 Posting Speed

1-3 posts per week
One post per week
Slow As Molasses
Writing Levels

Adaptable
Preferred Character Gender

No Preferences
Genres

Science Fiction, Fantasy, Science Fantasy, Dark Fantasy, Historical, Shounen-ai and Shoujo-ai, Psychological, Steampunk and... well, I'm actually up for most kinds of role plays.

Muu... I'm mildly tempted to join this but I wouldn't know as what. Normal humans without powers or badass demons are totally under-appreciated. >_> I have a few ideas, but I'm not sure I'll do any of them yet.

I. A priest. Possibly one who's in contact with an angel.
II. A maid working off her families debt to one of the nobles.
III. A nobleman who's foolish father put their entire family in dire debts before passing away. He is madly in love with one of the noblewomen, yet due his poor financial situation... she seems to be further out if his reach than the stars on the sky itself.
IV. A demon hunter. Again, possibly has some form of contact with an angel.
V. A demon who treats her master like a servant instead of the usual master/servant relationship. She'd basically be an inheritance, though it's a little hard to explain.
VI. Nobility which isn't in contract with a demon - for a change.
VII. An investigator from Scotland Yard.
VIII. A chef with a dark past (she was once a prostitute). She would work for one of the noblemen.
IX. An orphan and runaway. This would be a child.