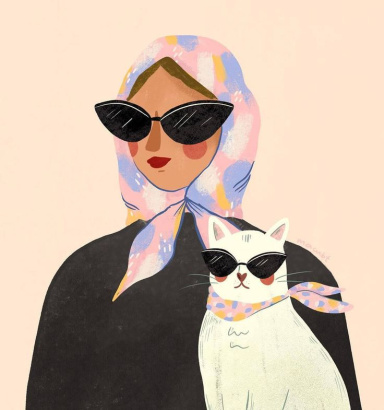 Django Jane
Original poster
INTERN MODERATOR
DONATING MEMBER
---
♡
ABOUT ME...
♡
Hello, and welcome!
After being on this site for quite some time, I've realized that I haven't really widened out when it comes to rp partners. While I've long been more of a group rp person, I find that 1x1s also have their merits and think it's high time I find some new people to write with! Before I get into it, here's a little information about me:
I rp solely in threads. I just find it easier that way

My posting speed varies. All I can say is be patient, and don't be afraid to pm a r

eminder to me. I never abandon an rp; I just sometimes get busy with work and, well, other fun stuff. Feel free to shoot me a pm if I haven't responded in like two weeks or something. I will most definitely get back to you.

I like lengthy replies, so anywhere from a paragraph to multiple paragraphs is good.

Communication is key. Please let me know about any hiatus or anything else going on.

I can play either gender.

I will play all genres except for school life. I didn't like school when I had to go, and yet

you want me to rp it…? No thanks

Romance is my weak spot, but I am fine with platonic characters as well

I prefer not to do anything redstar-ish, but I will hear you out on ideas

I do enjoy fandom rps, but characters must be original

Character skeletons are a must. If not a fully fleshed out one, at least a character summary

Pictures are also a requirement. Sorry, but I need a visual of what the heck your character looks like. I can't go off words alone; then it becomes inorganic (to me, anyways)

Feel free to suggest an rp not included on this thread!
---
♡
PLOT IDEAS...
♡
[MxF] A prominent gangster hires an assassin to kill the leader of a rival gang. They have offered to expunge her criminal record, as well as pay her handsomely for her service. But there is a catch:

her target is an old flame, one she has still not gotten over. And he is very much aware that she has been assigned to kill him.
[MxM] In a freak accident, a bus carrying a load of prisoners is overturned. Two men are able
to escape together and now live on the run.
The only problem?
They are handcuffed
together, and must find a way to break free. This relationship can be either platonic or amorous; either way, I'll be sure to have fun with it lol.
[MxF] In in the throes of the Civil War, a Union deserter and a woman suspected of murder

embark on converging paths towards redemption, in a little town in Utah. Once there, they soon find out that this small village is much more sinister than it lets on.
[MxF] A forgotten god/goddess is disillusioned by their lack of worshippers and becomes

virtually powerless, until one day, someone prays to them for a single wish.
[MxF] A modern-day Cinderella and Prince Charming story. Pretty simple concept. We can work out the little details later on.
[MxF/M] In the year 2110, deep space missions are a common commodity, and can be especially lucrative for the parties involved. Two agency veterans are tasked with transporting a small mining team off a distant planet. But after finding the entire team murdered, the mission takes a turn for the worse.
---
♡
PAIRINGS...
♡
supernatural

x

supernatural/human
criminal

x

law enforcement
spy

x

spy
bodyguard

x

client
rival thief

x

rival thief
royalty

x

royalty/peasantry
jinn

x

human
married person

x

best friend
bounty hunter

x

bandit [Wild Wild West theme]
sex worker

x

client
singer

x

fellow bandmate
stranded astronaut

x

alien
single parent

x

au pair
famous celebrity

x

manager
kidnapper/criminal

x

hostage
I will be continually updating these lists as requests are fulfilled and new ideas come to me. Again, feel free to suggest any other idea to me that's not included on this thread. I have stated what genres I don't

like to rp in, so anything outside of that I am open to. Upon you pming me, I will ask for a writing sample from a previous rp. I promise, it's not coming from some sort of elitist mindset. I just like to see how my partner's writing style is before we begin, just because...I'm nosy? ¯\_(ツ)_/¯
---
♡
WRITING SAMPLE...
♡
This is for anyone who wants to know my writing style beforehand. Please read at your discretion, and decide if my writing will be compatible with yours.

(Preface: This character--Solomon--is a time-traveler, and after learning from his friend Dest that fellow time-travelers--the Angela's--are trying to blackmail them, he flew into a rage. This is my following reply to Dest.)

Solomon's thoughts were running amok in his head. He wanted to do something violent for sure. But he couldn't concentrate long enough to decide what he wanted to do. All he could think about was the new gear being thrown in their wheels. The race to get all the orbs had already seemed nearly impossible and now of all things, here came the Angela's. God, why did all the women in his life have to be so damn obnoxious? Muttering incoherent words under his breath, he didn't really notice that Dest was approaching him. The man was already quiet in his movements, and with Solomon being distracted with thoughts of where to get explosives (so he could blow those motherf*cking bitches sky high), it wasn't hard for him to creep up on him. One minute Solomon was staring at brown bark; a blink later, he was caught in scarlet eyes. He sucked in a breath but stayed silent, not trusting himself to speak. Dest, too, was silent. Pensive, even. As if he were patiently waiting for his current funk to pass. Solomon wondered briefly how long he would be willing to wait, if maybe this moment could outlast all his current troubles and leave him with one white-haired man who looked at him in ways no one had ever done before. But that was all childish talk, of course. All it took was one soft prod on the shoulder to dispel his thoughts.

"Not really nice of you, Sol, scaring the birds away." Now it was Dest attempting a joke, albeit one dry as sand. "You're not a morning person, so you of all people should be considerate. Who wants to be up before the sun?" Dest finished. Briefly, a tiny smile tinged his lips, but it was short-lived; it was gone before the moon's light touched it. It was then that Solomon looked at him, like really looked at him. There hadn't been time to notice earlier, what with Ginger and the Angela's and Dest's anger and now his anger. But with his foul mood slowly dissipating the longer he stood there, he saw what he'd been too busy to see earlier. He knew exhaustion when he saw it, and Dest was exhausted. Period. There was no questioning it. The poor kid looked like he hadn't slept in days, and maybe there was some truth to that. The night before their raid on Big Ben had been more plotting than anything; what little time they'd allotted to sleeping was spent tossing and turning in their beds. He already knew Dest hadn't slept the night before either. And that joke of a nap at the inn could hardly be counted. So, in all honesty, the kid was running on fumes. Solomon let a soft hum escape him.

"Look, this sucks. I get it. But we got ourselves into this mess, so we've got to get ourselves out of it too," Dest said in a low tone, "Let's talk more about this on the ship." Then, with a nod towards the ladder and pointed look, "Rationally."

"Fine."

His words still had residual anger in them. Solomon looked away from Dest, hating himself for making Dest have to placate him.

"You first."

He turned away, feeling his fingers along his mark on the tree.
Last edited: