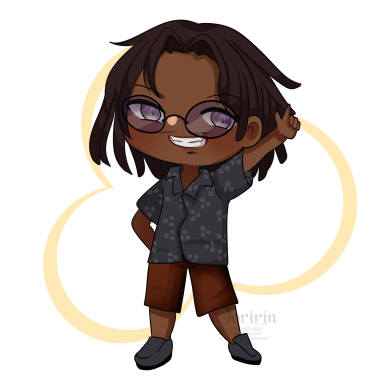 Edgepeasant
Original poster
Hello, I'm Wyborn and this is my first rp Idea launch thingy, I don't know what to call it. Anyways, as you can see the rp I have in mind is called the King of Latun, an rp center around royalty, nobility & magic, and pretty much damn near anything that sounds cool. Pretty much the world is set in a world called Elsera, where magic is so abundant that you have magical beast, floating islands and all that cool fantasy magic tech that we like to talk about. In a world like this, everyone can use magic, but only those with stronger connections can use it as a way to battle, or possibly forge and enchant things. So for instance, most people would use magic to help them with every day life, like washing clothes and on a large scale, making sure the crops grow bountiful. Latun is a small country in this world. one where the feudal system is still in full effect. Not being very big you have the King, who over sees the whole country, and the four major noble houses.

Your characters will come for one of the four major noble houses and accompany the crown prince as attends school far in the Southern Empire known as Ikororal Empire. Even though this seems like your every day school rp, it actually isn't what I had in mind. The school thing won't last long before Ikororal is embroiled in civil war and you must decide what you're going to do. Try to run far North til your back at Latun, or join the fight. Ultimately I'm looking for about 4 to 8 people for this roleplay other than myself, and I'm willing to take any questions if you need any clarification for anything. Also before I forget, this world doesn't just have humans, you have all your essentials from Elves to Tiefling to everything in between and of course with this comes gods who have a very real presence in the world and there's no denying their existence, though your character to very openly hate the and want to kill them. They're sorta like the Greek Pantheon, flawed beings with immense powers.

Hopefully we'll be RPing together soon!