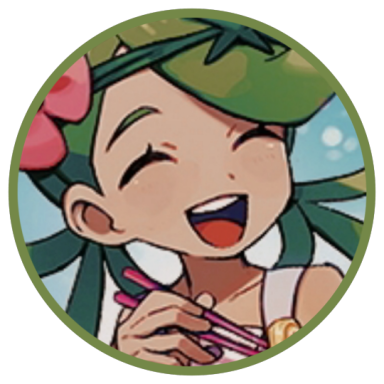 ~I like some purple with my tangerine~
Original poster
Posting Speed

Multiple posts per day, 1-3 posts per day, One post per day
Online Availability

3pm - 1am (GMT / BST)
Writing Levels

Beginner, Elementary, Intermediate, Adept, Adaptable
Preferred Character Gender

Male, Female, Transgender, No Preferences
Genres

Horror, gore, bloodiness, monsters, supernatural, fantasy, romance, criminality



He broke his arm on the Monday, and while the injury healed itself in a matter of seconds (and fortunately nobody had been around to witness that example of his abilities), the pain lingered and bruises remained. He could heal himself from a variety of injuries, but he wasn't invulnerable to pain, and nor could he make every shred of evidence disappear from his body. Bruises would always linger as evidence of some sort of physical injury, and while these would eventually fade, the fact he was covered in them most of the time was yet further evidence of the abuse he suffered at home. If he could just will them to disappear, life would be far simpler for him - he wouldn't have to deal with his father laughing at his beaten state, nor would he have to come up with excuses for how a new bruise had appeared on his skin to his worried boyfriend and friends.

On the Tuesday, he had to return home to his parents who, still unemployed and concerned about the lack of money coming in to fuel their habits (gambling on his father's side; alcoholism on his mother's), chose to relieve themselves of their concerns by taking it out on their children. They often targeted their daughter these days, the youngest of the family and the one least capable of defending herself, but Zephyr's defence of her often left him the one most injured - and he was fine with that if it prevented his little sister from receiving the flurry of punches or verbal abuse. By Tuesday night, he was having to force back an arm into its socket and clean up his own blood from the wooden floorboards, the pain of the attack still registering by the end of the week.

Wednesday and Thursday were far from as dramatic, but they weren't without their stresses either. Working at the deli downtown was genuinely the best place Zephyr could imagine himself working and didn't really have any aspirations to find any other job. The pay was measly but he got to work with people that were from the same country he was and they had become his close friends -his first ever friends, in fact- and he didn't want to abandon that, ever. His closeness to them meant that any abuse they received from irritated customers was taken personally, especially if xenophobic insults were hurled in their direction, something that, unfortunately, was becoming more common. The majority of people that came in were nice and polite, but the odd person that chose to insult them instantly ruined Zephyr's day - and the two midweek days had been soured because of such an incident.

However, it was the present day -Friday- that really ruined the 19-year-old's week. He was at work at the deli, absently listening to his co-workers playfully bicker about sport when chaos erupted outside. He didn't really need to look to know what was going on; another devastating attack by the city's most infamous villain, with police unprepared as per usual for it. The fact these attacks could occur at daytime was brave and, apparently, nobody had learned their lesson that the villain wasn't scared to do so. Not even the few superheroes that reigned in the city. They arrived eventually, to aid civilians and hold back infrastructure from causing more damage, but not soon enough - the attack had happened and the villain, ultimately, allowed to leave without much of a fight.

Zephyr didn't want anyone to know about his powers so, as much as he wanted to just take off and kill the villain as he had always planned to, he couldn't (and wouldn't) abandon the deli and his workers, nor could he allow them to learn what he could do. Only one person knew, that being his boss and closest friend, Dimitri, who was also the only person that knew what had happened to him and, thus, understood the burning hatred he possessed for the villain. None of the other co-workers realised, but, on their own volition, also disliked the masked villain. It wasn't even because of the damage he caused to the city or the people he hurt; it was mostly the pomposity they felt he possessed that irked them. There was nothing more irritable, they said, than those who had powers and arrogantly showed them off.

Hours had passed since the attack and Zephyr had been left to try and get over his anger about it, the only thing that really enabled him to smile and break free of that being Sebastian's entrance into the deli near the end of Zephyr's shift. He hadn't expected to see him until later, so being surprised by his appearance immediately made him smile, the expression growing at the familiar faked groan of annoyance from his boss. Dimitri had been the one to encourage him to accept Sebastian's offer of a date, being the couple's biggest supporter, but he did like to playfully poke fun of how in love the two seemed to be.

"Don't you go kissing now, wait until you're out of my shop to do that. You're both insufferable," he grunted as he folded his large arms, the heavily-bearded 30-year-old grinning to at least show he didn't mind too much. "Good thing you showed up, Seb. This one was getting all moody again-- after that attack, y'know?--"

"It pissed me off for an hour, that's all. Ruined business for the day, didn't have a customer come in after that. They were too scared to come into town," mumbled Zephyr in reply as he hung his apron up and removed his name tag quietly, determined not to let his hatred show, however difficult it was to pretend that his bitterness wasn't boiling beneath the surface. "It's fine, it was sort of nice to have a break for once, anyway-- why are you here? Are we heading out or something? Doubt anywhere's open tonight, Seb. That villain guy made a pretty big mess of the city earlier, so..."