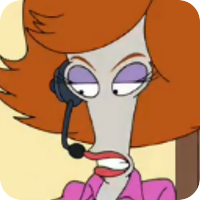 Can I transfer you to my manager?
Original poster
Roleplay Invitations

Group Roleplays, Chat Roleplays
Writing Levels

Intermediate, Adept, Advanced
Genders You Prefer Playing

Male, Female
Playing Style- Passive or Aggressive

I'm good with both! I can lead or follow and I'm equally okay with either. (Although it can change depending on the scene too!)
Favorite Genres

Adventure stories! They can be fantasy, modern, sci-fi, all kinds! Give me some good world travel stories and I'm all over it! I also enjoy romance stories and even though I tend to play females I love playing gay men.
Genre You DON'T Like

Smut. It's not that I dislike it, I just can't write it out, I'm better at just writing smut scenes by myself.
Ikawa-Sensei stood outside the doors to the shrine. The enterence to the catacombs was hidden but he didn't want any of the group to waste time finding it. The wind blade katana was far more important then the silly scavenger hunt. From the top of the large flight of steps and stuttered layout of the torii he could see the train station for the shrine. With a hearty chuckle he bided his time, watching the peaceful clouds drift by.

"Come my students, come to learn about yourselves!" He chuckled again, a large deep laugh from a large, large man.