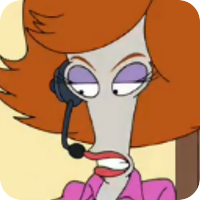 Can I transfer you to my manager?
Original poster
LURKER MEMBER
FOLKLORE MEMBER
Invitation Status
Writing Levels

Intermediate
Adept
Advanced
Preferred Character Gender

Male
Female
Genres

Adventure stories! They can be fantasy, modern, sci-fi, all kinds! Give me some good world travel stories and I'm all over it! I also enjoy romance stories and even though I tend to play females I love playing gay men.
Aoi-Sensei stood just at the gigantic double oak and steel door of Library Island's main enterance, naginata in hand. Ever since she found out about Hanako, her previous life and alter, she had trouble not holding onto the thing. At the far end of the bridge she could clearly make out the train station. Ikawa-Sensei's orders echoed in her head. "Make sure you see the students inside and into the elevator, from then on it's their job to find that scroll. I know it's of great importance to your condition so you will be the one to wait for the 'prize' so to speak." He said in his office, the great man laughed heartily. And the memory faded.

"Placing my trust in the high school children is a wise choice, after all, there are no kids like Kazeyama students." Aoi-Sensei chuckled to herself, her hand resting gently against her jaw in an almost seductive fashion. Just one of the many traits Hanako had left in her.