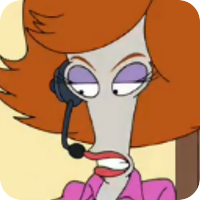 Can I transfer you to my manager?
Original poster
Roleplay Invitations

Group Roleplays, Chat Roleplays
Writing Levels

Intermediate, Adept, Advanced
Genders You Prefer Playing

Male, Female
Playing Style- Passive or Aggressive

I'm good with both! I can lead or follow and I'm equally okay with either. (Although it can change depending on the scene too!)
Favorite Genres

Adventure stories! They can be fantasy, modern, sci-fi, all kinds! Give me some good world travel stories and I'm all over it! I also enjoy romance stories and even though I tend to play females I love playing gay men.
Genre You DON'T Like

Smut. It's not that I dislike it, I just can't write it out, I'm better at just writing smut scenes by myself.
Kenta waited outside the dorm common room, checking his watch for the others in his group to follow. He knew their destination wouldn't be as far as the other groups but his would be twice as dangerous. Their was supposedly a haunted school building at the edge of the High School campus that held a ghost of a dangerous killer. Every once in a while students would go missing nearby, and Ikawa-Sensei seemed to just cover it up. Nobody really questioned it, so when the sheet of instructions for his group was read he was taken aback. It was unusual that he would investigate what seemed to be one of the untalked about dark stains of Kazeyama.

Well, I suppose this investigation is better late then never huh? Kenta sighed to himself.