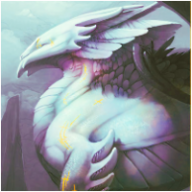 Kayyan'Haien
Original poster
LURKER MEMBER
FOLKLORE MEMBER
Invitation Status
Posting Speed

1-3 posts per week
Writing Levels

Prestige
Douche
Preferred Character Gender

Male
Genres

High Fantasy, Modern Fantasy, Epic Fantasy, Yaoi, Political Intrigue, Supernatural, Post-Apocalyptic
Hmm.. Weird title for an introductory post, eh? I'll get to that later.

Hey there everyone! I'm Malkuthe Highwind, 16 years old, roleplayer... obviously, or I wouldn't be here. Anyway, I run my own forum for my private roleplays, but I'm also constantly on the lookout for websites where I can share my talent and see that of others.

The title of the post stands for Protector of Worlds in a tongue I made for my series "The Planes of Shah'Haien" which encompasses, at the moment, all of my works and roleplays.

I'm an avid roleplayer. I used to roleplay in Role Player Guild, but most of my roleplays died because the RPs I made attracted the attention of people busy in their respective careers. Anyway I hope to make a good impression here.

I don't often join roleplays because I am extremely picky. Although I do host quite a number of roleplays. I'll be putting one up shortly.

I guess that's it for my introduction. It's a long one, I know. Well, anyway, Cheers! Hope to enjoy it here.