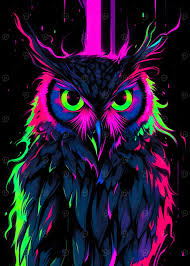 MOTHER OF OWLS AUTUMN
Original poster
ADMINISTRATOR
MYTHICAL MEMBER
Posting Speed

1-3 posts per week
Slow As Molasses
Online Availability

10AM - 10PM Daily
Writing Levels

Adaptable
Preferred Character Gender

Female
<div style="width: 600px;">[bg=#261721]
KATRINKA'S DATING SERVICE
​
"Hello there! I am Katrinka Carrel, owner of Katrinka's Dating Service. Has your romantic life dried up? Are you missing the joy of another's company? Would you like an opportunity to find true love? Never fear, for the Angel of Love is on our side!

We are currently opening our doors to do special Singles Mixers! Every weekend come and get to know other people that are also seeking more opportunities to find love. Signup is for a low fee and all drinks and snacks are free.

To reserve your presence at the next mixer, please fill out our form and drop it off at the front desk. You'll see out Attending List on the bulletin board and on our website.

It's our pleasure to help you find the man or woman of your dreams!"
WEEKEND MIXER SIGNUP
[noparse]
Name:
Gender:
Age:
(You must be AT LEAST 18 to Sign up!)
Job:
I'm Looking For:
(Males, Females or Both!)
Returning Member:
(Have you used Katrinka's Services before?)
My Picture:
(A picture OR a physical description.)
I Describe Myself As:
(Your personality from your point of view!)
Others See Me As:
(Your personality from OTHER people's point of view!)
My Interests Are:
(Things you enjoy doing!)
A Bit About My Life:
(A little background history about you!)
PLAYER NOTES:
(This would be anything important about your character that they would not want to list on their "application". This could be a formal character bio if you wish or just any brief notes. :D)[/noparse]
[/bg]</div>​
ABOUT THIS ROLEPLAY
Genre:
Present Date Modern Social Romance!
Location:
Elswen, Washington (A small island city off the coast of the state.)
Rating:
M (Graphic Smuttiness!)
Joining:
Currently only taking new STRAIGHT MALE or BI/GAY FEMALE characters!
Atmosphere/Mood:
A take it serious roleplay with potential to be as dramatic or as comedic as players care to make it. No LOLSORANDOM please!
YOU are someone looking for someone. Most people are here looking for love. Some are looking for a hot piece of ass. Others might even have unexpected motives. Your reasons for attending the Singles Mixer are entirely up to you. Players can get as creative with their characters as they like BUT keep setting in mind. There is NO supernatural or magic in this roleplay. It is "modern technology" so no crazy tech stuff either. As long as it is possible in the present day, you can do it for your character. If I dun like it, I'll just let you know. As soon as I say your bio is cool, you can go and post! The plot is entirely dependent on YOU, so make sure you have an interesting character and an idea of what you want to do/accomplish with it.
Anything might happen, so lets have some fun... >:3
STORY SO FAR...
The Grand Opening of the remodeled Dating Service did not go well. There was a murder the first night, rape the second night, and more murders since. The Owner of the service is being stalked, while every client is a suspect and potential victim. Even though the service itself was doing a brilliant job of bringing lovers together, after another client was harmed, Katrinka shut down the service.
It's been a month
. Katrinka has decided to reopen the service, starting with a new mixer. The party is a decadent Hollywood style mixer. A very expensive tribute to her loyal clients!
But the serial killer is still out there. There were three other murders all connected to the Dating Service, and yet the police aren't sure they were done by the same killer. He could still strike again at any moment. Can those brought together by the Service live through the trauma?
CHARACTER LIST
KATRINKA CARREL
The owner of the Dating Service. Ms. Carrel is a workaholic that cares a lot about her business and clients. She makes the effort to be actively involved in everyone's life. Katrinka had the misfortune of being in the wrong place at the wrong place and was raped by the serial killer! He now sends her messages about the people he is going to kill.
DEBORAH RALEIGH
Working at the Dating Service, she is Katrinka's second in command. Deborah is protective of her boss, not keen on romance, and is being vexxed by her friend Malcom and his dramatic life!
PARIS TAYLOR
Fresh in to college, Paris volunteered to work at the Dating Service because it's a place her crazy grandfather likes to end up when he escapes from his nursing home. She is unaware that she's the object of affection for the serial killer.
DRAKE MCCREW
A twisted young man that has a BIG secret. He joined the service "at urging of his friends" but in reality was scoping out people to murder. His behavior has gotten increasingly worse ever since he became infatuated with Paris. He is very good at hiding himself and his intentions. No one outside of April suspects him.
APRIL HARVARD
A rambunctious party girl who joined the Service looking for some hot booty! Having met Sean, they are currently dating. She's meddlesome , fancies herself a little detective and is deadset on trying to catch the serial killer herself. April is the only one that has been suspicious of Drake from the start.
SEAN CULLENS
Having joined the Service just to meet some temporary booty, he has accidentally fallen in love with the vivacious April!
MALCOM THOMAS
Only needing a place to stay, he was going to temporarily crash at Deborah's until he had his life worked out. Malcom never expected to roll in to a whirlwind romance with Adare.
ADARE LIFFEY
A client of the Service who inadvertantly met and fell for Malcom when they met by chance at the Service. He ended up being a target for attack and one of the few that lived!
JONATHON HARVARD
April's older brother, all he really wants to do is keep an eye on his younger sister. By chance, he has gotten involved with Vincent, one of the Service's clients.
VINCENT ROGAN
Once of the Service's clients, he met and got involved with Jonathon during the Park event!
EBRILLE LARKE
A zookeeper that has recently joined the service, hoping to meet a nice woman. He has an interest in Paris and is Avani's friend.
AVANI NUREN
A beautiful newspaper intern looking to meet some nice women through the service.
VANESSA "VAN" WILLIAMS
A mystery novel writer who is looking for inspiration for her next novel as well as a companion!
LYN WATSON
A fashion model that is Malcon's exgirlfriend. She's obsessed with trying to get him back!
MIIDORIN MIFUNE
Former Japanese model looking to meet men!
INACTIVE AND DEAD CHARACTERS
Brandon Bathis:
Dated Katrinka and it didn't work out. Has left town.
Murray Taylor:
Paris' Grandfather. (NPC)
Gary Khaine:
DEAD!
Murdered by serial killer!
Nicole Holland:
DEAD!
Murdered by serial killer!
Jake Murray:
DEAD!
Murderer unknown!
Linda Natelli:
DEAD!
Murderer unknown!
Leonardo Leto:
DEAD!
Murderer unknown!
Kenneth Lim:
- 23 Male Poker Player