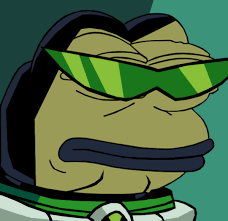 EVERYBODY RETS
Original poster
I've whizzed through various ideas involving Faeries - manors, this thing, that thing, until I finally realized I haven't used this idea - a Tokusatsu Roleplay.

This will specifically be a Kamen Rider Roleplay about - you guessed it - Faeries.

My titular character takes the identity of Kamen Rider Fae. Secondary Riders will be awaited. I'll at most want like 1 or 2. This isn't Super Sentai, so not too many please.

The main Riders are known as Faeries (妖精 Yosei), and rarely refer to themselves as Kamen Riders. Think of how Wizard hasn't called himself a Kamen Rider unless in crossover situations.

The Kamen Riders of this Roleplay use Fae keys to transform. This might be subject to change.

The Kaijin in this Roleplay are known as Unseelie. They are lead by the Unseelie King Auberon. The Kaijin, too, are based off various Faerie races, mostly Unseelie. That's a good deal of name-sharing with the Phantoms from Wizard.

How does it sound?