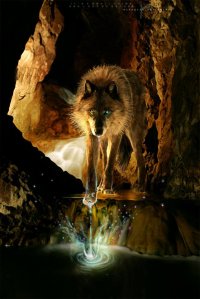 Norindul Lore Master
Original poster
FOLKLORE MEMBER
Invitation Status
Posting Speed

1-3 posts per week
Writing Levels

Intermediate
Adept
Advanced
Adaptable
Preferred Character Gender

Male
Female
Primarily Prefer Male
Genres

FANTASY! I need strong plot points to strive. I need open world sand box. I need things that keep me challenged and indulge me as a writer.
Norindul +The City of Guilds+ OOC
~The Premise~


Long ago in a land comprised of Faerie, Elves, Dragons! The world of Norindul was a land comprised of many rulers and at one time those rulers ALL bid for control. The lands fell to chaos and from that chaos those that would see this land torn apart rose from great slumbers to claim the minds of the practicioners of mortal evil. The wars the slaughter lasted for years to come, and in the end the losses were surmounted it took a great King of Elves to come to throne soon after his fathers passing in a great battle. This young elf Eliel challenged the idea of this conflict. And before long in his youthful wisdom he brought the great kings, the races new and old together to converge in his grand hall.
There was no easy task to be had here, Great scorn had already been sewn but before long the soft almost holy voice that spoke to each of them reached them. It wasn't until the prospect of peace became a very real threat to the armies of darkness, that the evil showed its hand in this game. The young High King Eliel was nearly killed before all of them by a Dwarven general, yet survived the attack. In the madness of the dwarf the truth of demons and devils came out, and the contract. the Pact of mercy as it was called; was signed.
Many years have passed since this time. Kings have fallen and with their death new kings have risen slowly the peace seems to be withering down though still it stands strong with the memory of the lives lost in the chaos that had once been.
The story for us however takes place in a different time. Peace still reigns supreme... however King.. Eliel has finally fallen to the void. One can only wonder how long the peace will hold without the voice of innocence that the young king brought to the table. One can only wonder....
However, Not all are effected by these events. The world may grow contempt with darkness and before long it could become a terrible wave against the marble colossus of walls that surround our great city. "Kalt" It is known as the capital metropolis of service to the world; surrounded in sky high walls made of the purest white marble, with steins of gold seeping through the grand architecture. Within its walls however is a completely different life known from the whole of Norindul. Within the city of Kalt it is a true Oligarchy of sorts. There are one-hundred guilds and whats more; every guild is its own government. In this city every guild brings their lead representative to the grand council and they converge in the fifth tier and the Grand Guild Hall. One leader from every guild in the city make up the grand council, a board of individuals that make direct decisions for the great city. What is truly miraculous about Kalt however is that they do not follow any laws outside of their great city... the rule of kings, queens... none of it matters to these people for they are their own entity.
The story specifically focuses on two guilds in this great city however. The Darkmoon Mercenaries, founded by the large goliath of a man known as Wolfsin Silvermoon, and his best friend; an unseen shadow known as Elite Darkshade. Then the prestigious Market capturers known as Comatose Keep. The two are closely connected by personal, and business reasons. The Darkmoon Mercenaries are a family of sorts, a group of extremely talented warriors and scholars... that take on jobs much like any other guild. Specifically however, they are known to Kalt for being the fastest upstart guild to ever take refuge in this great city, quickly climbing the ladder to become one of the most prominent guilds in the whole of Norindul. Comatose, has a dark past but in their time rose to be the cities, number one guild that handles and rules over the Cities market. What secrets do these guilds harbor? What is the key to their success? All questions that only those that drink hearty mead in the great halls of Darkmoon Tavern and sing and dance in the Comatose Keep, might find out. Will you share a Drink?
Way of operation~
This roleplay will follow a cause an effect DnD like route. Any action you take that is not guided directly by a gm could result in varying results. This way of doing things allows for a strong dynamic in a sand box roleplay like this, were the story is so up in the air. Let the characters change the world. Every character is influential. Now below is the example as to the kind of results I am talking about.
Sam drops a torch in the wood, that torch causes a forest to catch fire, and before you know it animals could start charging towards you. Let us say then that you take the time and stop the animals and the fire accepting minor casualties on your party. Well done, you stopped the threat effectively. On another side of the coin let us say that you deter the charge and instead it ends up rampaging a village. A hunter happened to be in these woods and returns to see that his home is destroyed his wife and kids etc. We get a bit crazy from here. Lets assume no one explains to the man what truly happened. Perhaps he becomes vengeful, and makes a deal witha devil to get revenge. Now you have started a Continent changing event, and depending on how far the problem gets out of hand it could turn to world, or realm. This is the kind of element I wish to include into this roleplay.
Rules~
1. Remain true to your character and their morals. Do NOT let yourself do an out of character decision or act because I promise parts of this roleplay will tempt you to do so.
2. If holding up a person for more than 3 days I will take liberty of moving your part along. The second day I will try and contact you however so that will be your chance to communicate with me and let me know whats going on with you. Not trying to be a dick, but rps die by inactivity; I don't want this to die. v.v
3. All combat will be decided pre write up. it might be done in a collaborative post using..
www.titanpad.com
that being said there is no thing marked as truly being OP in this roleplay as I will let you know if I think its story breaking, because at the end of the day STORY is all I care about for this.
4. There will be a group that will be used as an Archive of information as it rises. I require all joining this rolepklay to also join that. This way you will always be in contact. There will be an out of character section in that group, so DO not post out of character stuff here. I want you to pm me if you have questions that can't be answered otherwise.
The Group Link~
Error | IwakuRoleplay.com
OOC Link~
Norindul +The City of Guilds+ OOC
The Story link~
Norindul and the City of Guilds
5. For the sake of knowing you read all this which is definitely important. I require that character sheets have in quotes "We are all one under the moon" at the end of them in bold gold letters. THAT being said.....
6. There is to be NO OOC Drama period. Also NO out of character is to be posted here. There is a thread for that stuff. Only character sheets posted on this Thread.
~Oh one more detail~
~Only Twenty Players will be allowed to Join this roleplay. First come first serve~

You may have up to Five characters in the roleplay. You may only have two of the five as part of the Darkmoon mercenaries =) Do NOT take on more than you can handle please.
​
Preferred Awesome character Sheet- (Not Required)
General

Name:
Nicknames:
Titles:
Guild:
Rank:
Age:
Birthday:
Species:
Blood type:
Gender:
Orientation:
Symbol:


Personality

Personality type:
Personality description:
Likes:
Dislikes:
Strengths:
Weaknesses:
Morality:
Etiquette:
Attitude:
Outlook on Life:
Perception:
Standpoint:
Philosophy:
Taboos:


Appearance

Height:
Weight:
Body type:
Skin:
Scent:
Hygiene:
Face shape:
Eye shape:
Eye color:
Hair Color:
Hair Length:
Hair Type:
Hair Style:
Widow's Peak:
Scars/brands:
Piercings:
Birthmarks:


Inventory

Casual outfits:
Formal outfits:
Combat outfits:
Accessories:
Makeup:
Equipment:
Trinkets:


Powers and abilities:

Ability:
Element:
Immunities:
Futilities:
Restrictions:
Origin:
Source:
Skills:


Relationships:

Acquaintances:
Friends/Allies-
Enemies-
Family-
Lovers-

History


Misc

Voice actor:
Theme song:
Battle theme:
Other:
Otherwise you're not new to this, use whatever character sheet you want. I only require the following.
Guild name, How long have you been a part of your guild, Relationships with other guild members. Guild Rank. (Ask me for specific guild ranks if you need to, and or a Listing of guilds within Kalt.)
There are two main guilds we are focusing in this storyline currently: Darkmoon Mercenaries and Comatose Keep. Its more or less required for at least one of your characters to belong to one of these guilds. There are other smaller/less important guilds listed in our Group if you're interested in making a second/third/fourth/fifth character outside of Darkmoon or Comatose. Feel free to request information on any guilds.
​
Last edited by a moderator: