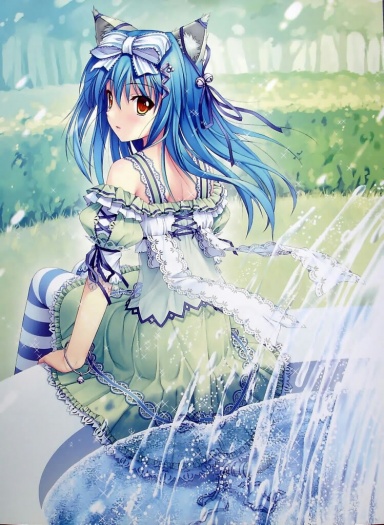 Fantasy Queen Kait
Original poster
Roleplay Invitations

One on One Roleplays, Private Convo Roleplays
Posting Speed

Speed of Light, Several Posts a Day, A Few Posts A Day, One Post a Day, A Few Posts a Week, One Post a Week
Writing Levels

Give-No-Fucks, Intermediate, Adept
Genders You Prefer Playing

Male, Female, Primarily Prefer Male
Playing Style- Passive or Aggressive

It depends on really what kind of person I have a role player with.
Favorite Genres

Fantasy, love, Yaoi, supernatural, humorous, magical, modern, Medieval, action,

Johan said:

It felt like the other was insulting him a bit but Johan decided to swallow his dissatisfaction for now. "

Alright, so then lead me to where they are. The faster I can get this done the faster I can go back home. And for the record; this is the fastest that you're ever going to get me probably. My genes won't allow fast development of speed and stamina, but they'll allow more strength and durability. Had I had the gene for speed then I would not have been able to grow stronger faster but speed would have been good. If you do support magic then you can support my speed, can't you?

"
Two Worlds
Regis Practice Response [speaking number
4d4dff
]
​
"
It's not that I don't trust you fighting other monsters but with my restrictions, I just want to make sure both of us stay safe. And with the stamina thing, you don't need genes for it. You can work hard to improve your endurance. I would suggest we should swim because that would help your endurance a lot. Do you know how to swim?
" He said. With swimming, it would help with endurance but also it would work on agility and strength. They would go over that later. Training after they fight some monsters. Your genes don't determine who you are. They can determine what you can do to a certain extent but if you do work hard enough you can learn how to do something better. Before they went into the barrier Regis used his support magic.
Speed booster, Extra speed booster, Endurance booster, Extra endurance booster, Protective barrier, Strength booster, Weapon booster, etc
. He did a lot of support spells but even though he did them there was no chant to them. When he was done he walked into the island. He used his senses to figure out where the black boars were hiding. They were the weakest. Regis thought it would be easier to work from the weakest to the strongest. It will help them understand the monsters as they get harder. When they got to the boar Regis took out the bow he had in the storage space in his ring before he hocked an arrow end on it. "
I will be here and shot if you get in trouble. I have anything you need so if you want something just ask,
" He told the human. He was being a lot nicer to the human now then he was when they first meet.
Last edited: